Flipkart launches Capture Plus smartphone under its own Billion brand
Catch Team
| Updated on: 10 November 2017, 19:20 IST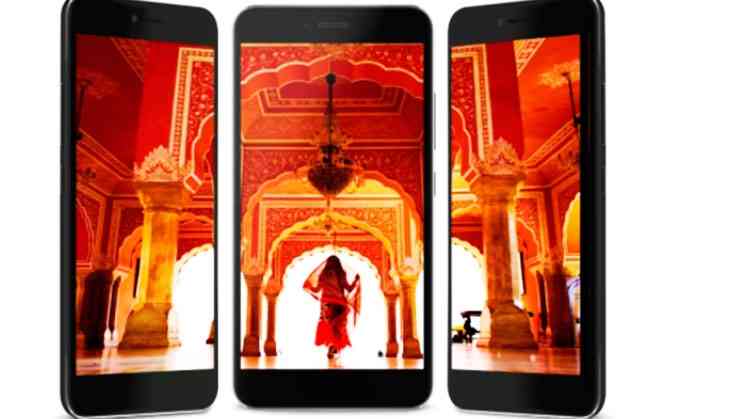 E-commerce giants Flipkart & Amazon are in the midst of an ongoing battle for superiority in the sector. The latest entrant into the fray is Flipkart's private brand 'Billion' that launched at the end of July. It is being called a 'Made For India' brand. It aims to bring high-quality products to the Indian consumer. The products will be manufactured in India and exclusively available on Flipkart on 15 November.
On 10 November, Flipkart announced the latest products available under this 'Billion' brand. It is a Billion branded smartphone. This is reminiscent of Amazon's foray into smartphones in the USA with the ill-fated 'Fire' smartphone. The Billion Capture+ smartphone will go on sale on Flipkart on 15 November.
It is based on the Android OS - for now, Android Nougat - and comes in two variants. The 3GB/32GB variant comes for Rs 10,999, while the 4GB/64GB model comes for Rs 12,999. The Capture+ will come out in two - Mystic Black and Desert Gold - colours.
Co-founder and executive chairman of Flipkart, Sachin Bansal said that the phone is designed, engineered, manufactured and tested in India.
"This is a very significant event for us, given that a hi-tech product like a smartphone takes our brand to another level. What we have done better from our side is that we've tried to understand consumer needs better, we've tried to understand what are the features in a smartphone that they would like to see more of and what are the kind of features that they don't use much," Bansal said. "And that's something that we've used to over-index on those features that they need more in a smartphone, and we've taken away those features that they don't value as much.".
What is the Billion Capture+
The Billion Capture+ sports a metallic body along with rounded corners. This helps with the easy grip. It runs on stock Android Nougat 7.1.2 with a promise to upgrade to Android Oreo in the coming months. Stock Android means no bloatware.
The handset features a 5.5-inch full-HD (1080x1920 pixels) display and a 401ppi pixel density. The handset is powered by Qualcomm's Snapdragon 625 processor. There is either 3GB or 4GB of RAM and the 32GB/64GB of storage is expandable up to 128GB via microSD card. There is also free cloud storage, but details on that haven't been revealed.
There is a 3,500 mAh battery - more than in Samsung's Galaxy Note 8 - and the company claims the smartphone will offer two-days of battery life, ala Nokia 2! The phone supports USB Type-C along with quick charge support. The battery should be good enough to provide 7 hours of battery life in just 15 minutes of charge.
Finally, and the USP of the smartphone is that it packs dual rear cameras. It has two 13-megapixel snappers on the back along with the dual flash module. The front camera is an 8-megapixel shooter.
Last but not least, Flipkart is banking on its pan India after-sales service network of F1 Info Solutions.
Bansal has confirmed that more products across different categories will launch under the Billion brand in the next few months.
On one hand, these products can be positioned like Amazon's Basics. On the other, it could b said that Flipkart might be cannibalizing sales of its various smartphone partners. Will Amazon now launch a rival smartphone to Flipkart's Billion Capture Plus? Only time will tell.