Don't buy the big talk: Freedom 251 has some tough questions to answer. Starting here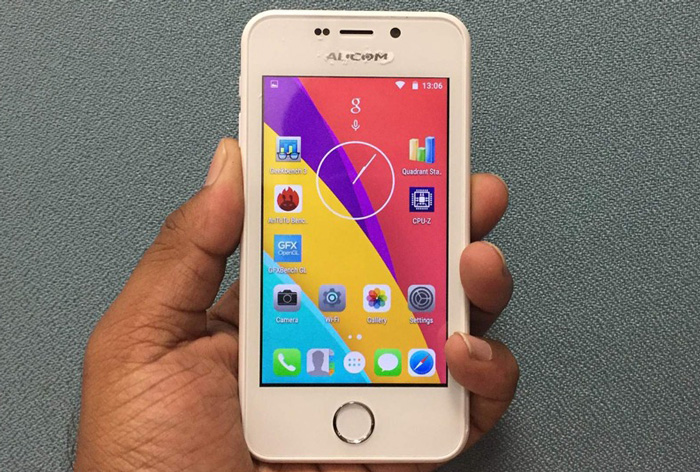 Noida-based Ringing Bells Pvt. Ltd just laid claim to the title of world's cheapest smartphone with the launch of the Freedom 251 where the number is, naturally, the price.
It went up for sale a couple of hour post the announcement, on the morning of Thursday, 18 February. On paper, the booking was to be open for up to four days. Virtually instantly, though, their website is down.
If you were one of the successful buyers, good for you - just four months stand between you and a phone that costs less than a pizza (deliveries are slated to happen in four months) - but for the moment, there's no way to tell whether they even have a manufacturing plant yet.
As one after the other tech journalist or website reported, the review units sent to them had whitener neatly blurring away the branding at the top of the phone - naturally because the phone isn't actually Ringing Bells' own. Under the neat application of whitener was the brand name Adcom - so if you think it comes under the much touted Make in India' plan, it isn't. It will just be 'Made in India'.
Also read: Ringing Bells Freedom 251: World's cheapest smartphone has a 3.2MP camera & Android 5.1
But while it's certainly misleading - or outright wrong - to call it India's cheapest smartphone when you don't make it yourself, that still just scratches the surface of the problems that already plague this smartphone. Those who've done a little digging around in this too-good-to-be-true phone zone say there's a scam brewing.
Just why and how? These two Twitter threads, by @kazisuhail and @RajivMakhni that we Storify'ed below demonstrate the breadth of the questions left unanswered by the company ever since the announcement of the phone, and the subsequent launch a day later.
If you're still willing to hand over Rs 251, you clearly don't love pizza.
Also read: 8 things you need to know about the Ringing Bells Freedom 251 smartphone