34 years after they stopped production, Kodak is relaunching the Super 8. And Hollywood is thrilled
Asad Ali
| Updated on: 14 February 2017, 5:15 IST
The Big News:
Kodak\'s Super 8 camera returns after 50 years; production was stopped in 1982 due to zero demand
The camera will be designed by globally acclaimed Swiss designer Yves Behar
What it means for Kodak:
Business has been flagging and the company just emerged from Chapter 11 bankruptcy in US
There\'s renewed interest across the market for films and film cameras
Could Super 8 be the gamechanger for Kodak? More in the story
In what seems to be a case of nostalgia meeting irony, Kodak just had a Kodak moment.
At this year's Consumer Electronics Show, Las Vegas, Kodak announced the revival of its classic Super 8 film camera and showcased a prototype. Acclaimed Swiss international designer Yves Behar has come onboard to help with the design of the camera.
The Super 8, first launched at the 1964 New York World's Fair, revolutionised filmmaking in many ways. Hollywood biggies from Quentin Tarantino to Steven Spielberg made their first forays into filmmaking with these cameras. Christopher Nolan has often spoken about making short films when he was just seven using his father's Super 8.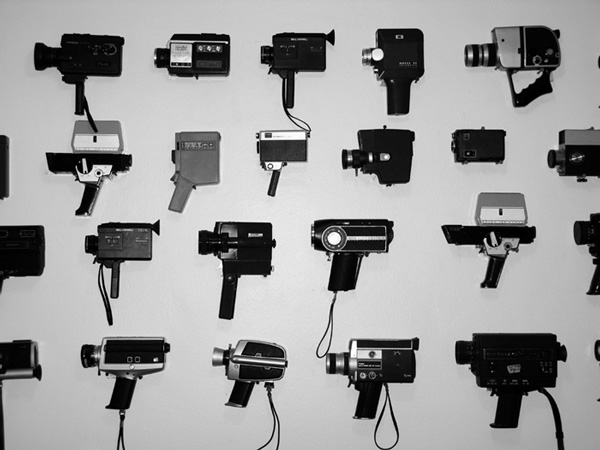 And Star Wars director JJ Abrams was just 14 when he was hired by Spielberg to work on the director's Super 8 film archive.
It wasn't an accident.
Also read: We didn't make this up: 6 bizarre things George Lucas almost did in Star Wars
One of the primary objectives of the company was to appeal to young filmmakers. In Home Movies: A History of the American Industry, 1897-1979 - often considered one of the foremost works on amateur film technology, author Alan Kattelle wrote that, "The targeted market for the new product seems unquestionably to have been the amateur filmer."
But the production of the Super 8 was stopped in 1982, after handheld camcorders flooded the market and rendered the model obsolete.
Till this week.
The clock came full circle when top Kodak officials including Jeff Clarke, the company's chief executive, indicated that the move to revive Super 8 is aimed at film school students where students don't get a chance to shoot analog.
But while the tech may be analog, the design will be sleek and in tune with contemporary aesthetics.
The older model had a pistol-like grip and could load eight mm film in a cartridge. The new model will, predictably, have some 'modern' elements.
In an interview with Engadget, Danielle Atkins, global director of brand identity said, "We've added a top handle (with a leather detail) and we've got a digital viewfinder. With the old camera, you didn't really see what you were choosing and you had roughly three minutes of film to spend, depending on the shutter speed. People said you really have to be in the moment with film, you have to be present and you have to edit in your mind while you're shooting the piece. The LCD screen will allow you to see what you're going to shoot before you hit the run button."
Also read: If you're any kind of Star Wars fan, you're going to see The Force Awakens anyway. For the rest: review here
"We are designing the Kodak Super 8 camera with robust materials and new ergonomic features to serve the needs of Super 8 fans, whether shooting action or static scenes," said Behar in a statement on the Kodak website.
The first units of the rebooted Super 8 are expected to hit markets in the fall of 2016, and likely priced between US $400 and $750.
Processing will cost an extra US $50 to $75 per cartridge. A more budget edition of the camera is slated for a 2017 release.
Kodak's karma chameleon?
It's been tough times for Kodak, with the company just overcoming a Chapter 11 protection in the US in 2013. It's now looking to achieve the financial targets it had set itself - and the Super 8 seems the company's big bet to get them there.
It may seem contrarian at a time when the tech world has become cosy with all things digital - whether it's shooting, storage, processing or post-processing. But Kodak can take heart from the slew of international filmmakers who have voiced strong support for the Super 8. Sample these statements:
JJ Abrams: "While any technology that allows for visual storytelling must be embraced, nothing beats film. The fact that Kodak is building a brand new Super 8 camera is a dream come true."
Steven Spielberg: "To be the cursor or the brush, that is the question and certainly both can produce remarkable results. But doesn't the same hold true for the cinematic arts? Digital or celluloid? Vive la difference! Shouldn't both be made available for an artist to choose?"
Quentin Tarantino: "On film, there's a special magic on a set when you say 'action' and to the point that the take runs until you say 'cut,' that's a sacred time. I've always believed in the magic of movies and to me the magic is connected to film... The fact that Kodak is giving a new generation of filmmakers the opportunity to shoot on Super 8 is truly an incredible gift."
With that kind of firepower behind it, the Super 8 looks set for a triumphant return to the big league.