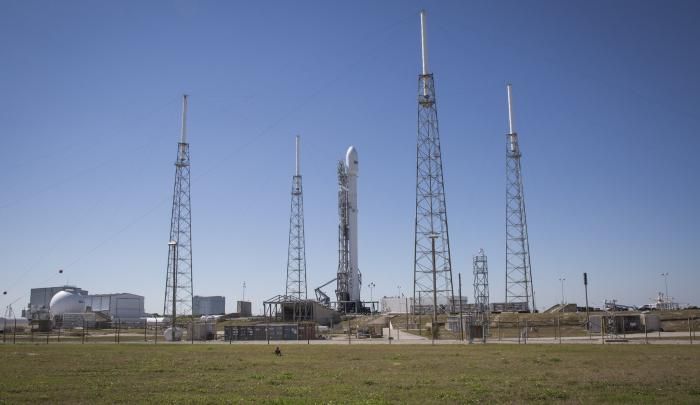 SpaceX scrapped the launch of Falcon 9 rocket just minutes before the liftoff from Cape Carnival. The rocket was supposed to propel a communications satellite into Earth's orbit. The rocket was delayed for the second time in a row.
SpaceX did not give the reason for postponement immediately. Technicians suddenly called, "Hold, hold, hold," about two minutes before the launch window opened at 6:47pm (11:47pm GMT), reports AFP.
"We are going to be scrubbing the launch for this evening," said a spokesperson on SpaceX's live webcast, moments later.
An alternate launch date has not been ascertained yet.
In a series of tweets, SpaceX mentioned:
Holding countdown.

- SpaceX (@SpaceX) February 25, 2016
Countdown held for the day. Teams are reviewing the data and next available launch date.

- SpaceX (@SpaceX) February 26, 2016
SpaceX's Falcon 9 rocket is scheduled to deliver SES-9, a commercial communications satellite for SES, to a Geostationary Transfer Orbit (GTO).
After the launch, the company plans to try an ocean landing of rocket's first stage. The company warned that the touchdown may not succeed.