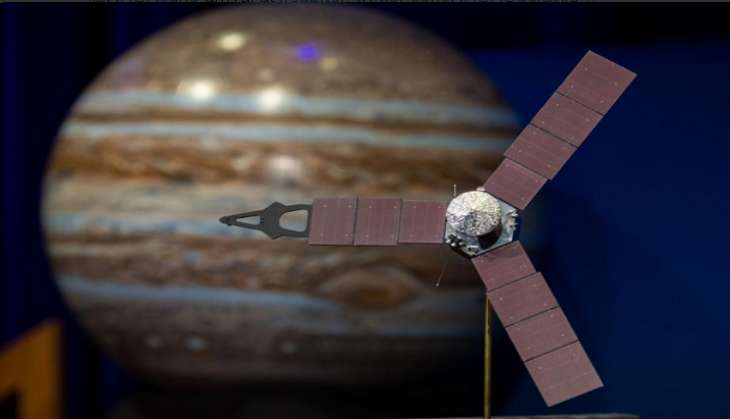 NASA's Juno probe is rapidly gaining on Jupiter and is expected to arrive at the planet in a day to provide clues about the formation of the solar system.
The spacecraft is set to fire its engines at 1.20pm on 5 July AEDT for a 35-minute manoeuvre to place it into orbit around the solar system's largest planet as researchers watch from NASA's Jet Propulsion Laboratory in Pasadena, California, The Sydney Morning Herald reported.
Researchers will await the results of the tricky move with a three-second long radio signal announcing if the craft has been successful.
"It's a monster. It's unforgiving. It's relentless," Juno principal investigator Scott Bolton said in a video trailer for the mission. "It's spinning around so fast it's gravity is like a giant slingshot slinging rocks, dust electrons, whole comets, anything that gets close to it becomes its weapon."
The uncrewed, basketball court-sized space probe is designed to fly within 3,000 miles of the tops of Jupiter's clouds, bringing it into a closer orbit than any other human-made spacecraft before it.
Juno is to orbit the planet 37 times over the course of the next 20 months, coming the closest of any spacecraft ever to the planet, grazing Jupiter's highest clouds just 5000 kilometres from the surface.
The 1.1 billion dollar-mission will use instruments aboard the craft to look below the planet's swirling cloud cover.
The first visit to Jupiter was made by the Pioneer 10 in a flyby in 1973.
--ANI