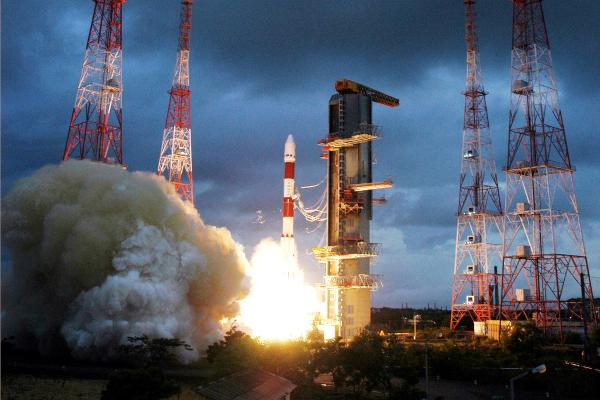 Too many PSLV launches in January are preventing the Indian Space Research Organisation (ISRO) from testing its unmanned reusable launch vehicle (RLV), which is ready for experimentation.
"Everything is ready. We wanted to launch it this month, but there was no launch pad available because PSLVs are going one after the other," said S Somanath, director of the Vikram Sarabhai Space Centre (VSSC), Thiruvananthapuram, during the Indian Science Congress at Mysuru on Monday.
The RLV, which sometime in the future is meant to return to earth and land on a runway after launching a spacecraft, is right now ready only for a 10-minute trial flight, and is expected to crash into the Bay of Bengal after taking off from the Sriharikota launch pad. Since ISRO does not believe the craft will survive re-entry into the earth's atmosphere, it will not recover the craft from the sea.
"It will take several test flights before we can guide the craft to a landing strip," said Somanath. However, though the first fully operational RLV to land on a runway is about 20 years away, ISRO is contemplating a landing strip at Sriharikota.
"We need a 4-km long landing strip to bring the craft down like an aircraft and that alone would cost thousands of crores of rupees," he said.
Though ISRO has no immediate plans for manned spaceflights, it is preparing for them in case the need should arise in the future.
Also Read: Cheers! Falcon 9 from Elon Musk's SpaceX creates history. Here's all you need to know
"We have already developed experimental crew modules, demonstrated a parachute-based recovery system, space suits for human travel and necessary systems for surviving in space. But the question is whether the country is ready to spend that kind of money," Somanath said.
With an expected budget ranging from Rs 30,000 to Rs 40,000 crores, he said a manned RLV flight would be a very expensive project.
Also Read: 3D bikinis and reusable rockets: 2015 was the year of kick-ass greenovations
(Inputs from The Telegraph)