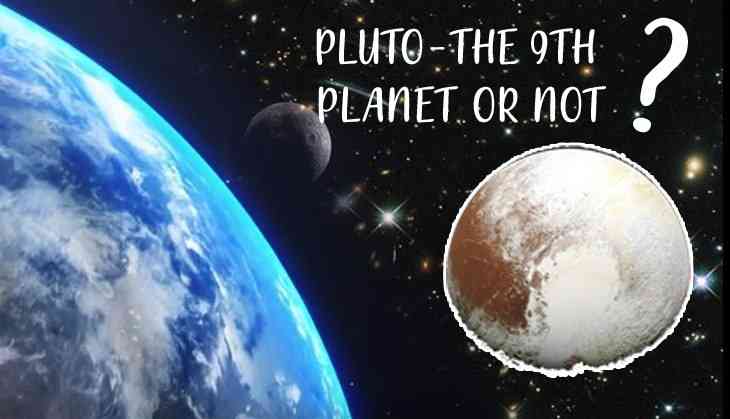 How many planets in our solar system is one of the debatable topic after calling Pluto- a dwarf planet. The controversy is still underway as NASA once again called it as a planet.
Yes, NASA chief strongly in support of Pluto as he believed that the celestial body is a planet.
In his recent speech at the First Robotics event held in Oklahoma, NASA chief Jim Bridenstine stated that he is strongly against the convention that Pluto is not a planet.
A video was shared by a journalist named Cory Reppenhagen on his Twitter handle and captioned, "Just so you know, in my view Pluto as a planet." He further added that "You can write that the Nasa administrator declared Pluto a planet once again. I'm sticking by that, it's the way I learned it and I'm committed to it."
See Video:
My favorite soundbyte of the day that probably won't make it to TV. It came from NASA Administrator Jim Bridenstine. As a Pluto Supporter, I really appreciated this. #9wx #PlutoLoversRejoice @JimBridenstine pic.twitter.com/NdfQWW5PSZ

— Cory Reppenhagen (@CReppWx) August 23, 2019
However, his statement completely goes against the official statement of International Astronomical Union (IAU) which stated that Pluto is not a planet in 2006 and grouped it as a dwarf planet.
Pluto was excluded from the planet after the discovery of another distant celestial body, Eris, 2005 which led IAU to lay down three guidelines. These three guidelines had to be adhered by anybody to officially constitute itself as a planet.
Also Read: ISRO shares picture of Mitra crater named after Sisir Mitra an Indian physicist