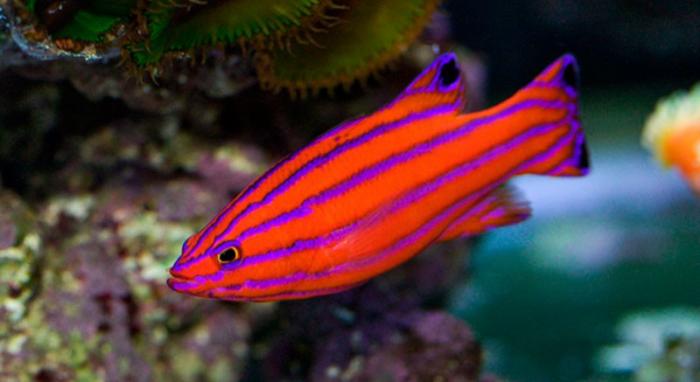 A new study has found that fish could have emotions and consciousness.
In the study, involving with 72 zebrafish, researchers divided the fish into two groups of 36 and they were placed in a large tank with different interconnected compartments with temperatures ranging from 18 degrees to 35 degrees.
The fish in one of these groups, the control group, were left undisturbed in the area where the temperature was at the level they prefer: 28 degrees.
The other group was subjected to a stressful situation: they were confined in a net inside the tank at 27 degrees for 15 minutes. After this period the group was released.
While the control fish mainly stayed in the compartments at around 28 degrees, the fish subjected to stress tended to move towards the compartments with a higher temperature, increasing their body temperature by two to four degrees. The researchers point to this as proof that these fish were displaying emotional fever.
Researcher Sonia Rey of the University of Stirling said that these findings were very interesting: expressing emotional fever suggested for the first time that fish have some degree of consciousness.
The study is published in the Journal Proceedings of the Royal Society B: Biological Sciences.
-ANI