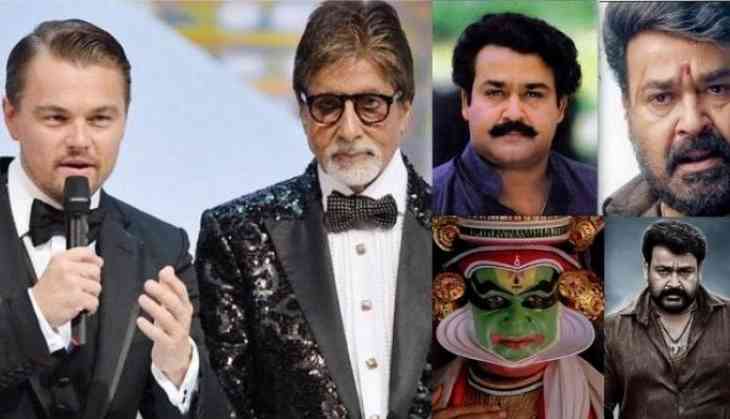 Pic: Leonardo DiCaprio, Amitabh Bachchan, Mohanlal
Amitabh Bachchan, Mohanlal, Kamal Haasan, Naseeruddin Shah and Mammootty are considered as the finest actors of Indian cinema. In fact, all these said actors dominate the industry with maximum national film awards. Mohanlal tops the list with 5 national film awards, while Amitabh Bachchan and Kamal Haasan share the second spot with 4 national film awards each. Veteran Bollywood actor Naseeruddin Shah and Mammootty are at third position with 3 national film awards each.
Recently, one of the leading Malayalam daily launched an app titled 'Veshangal' as a tribute to Mohanlal. The star-studded launch was attended by many top celebrities of South film Industry. VA Shrikumar Menon, the ad-filmmaker-turned-director of Lalettan's upoming films Odiyan and Rs. 1000 crore film Randamoozham: The Mahabharata also attended the grand launch.
During the event, Shrikumar opened up about a situation when Amitabh Bachchan praised the Malayalam superstar and even went on to rate him above the Oscar winning Hollywood actor Leonardo Dicaprio.
Shrikumar revealed that he had the opportunity to meet and direct Big B during the shoot of an advertisement. Amitabh Bachchan was returning from shoot of his Hollywood film The Great Gatsby, which also starred the Titanic actor as the protagonist. During the ad shoot, Shrikumar asked the legendary Bollywood actor about his experience working with Leonardo Dicaprio, who's known as one of the finest actors in the world.
Amitabh Bachchan answered Shrikumar Menon's question by stating that the finest actor in the world is from your state Kerala and he is none other than Mohanlal. He also asked Shrikumar Menon who is Leonardo Dicaprio to compare with Mohanlal. Amitabh Bachchan also added that there is no other actor in the world who can act with great virtuosity.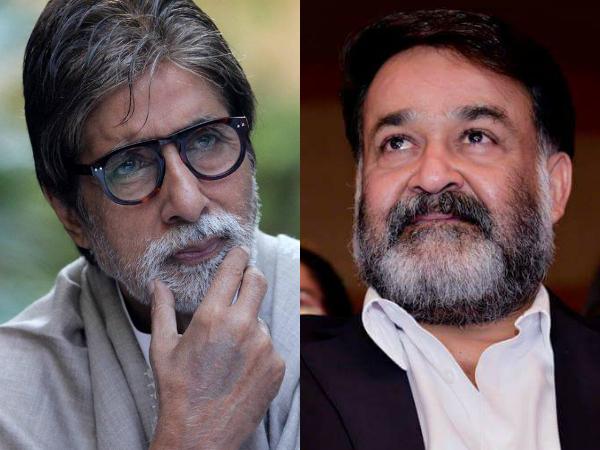 Pic: Amitabh Bachchan and Mohanlal
Interestingly, both Amitabh Bachchan and Mohanlal have worked together in two films, Ram Gopal Varma's Bollywood film Aag and Keerthichakra maker Major Ravi's Malayalam film Kandahar, which also marked the debut Malayalam outing of the Bollywood Shahenshah.