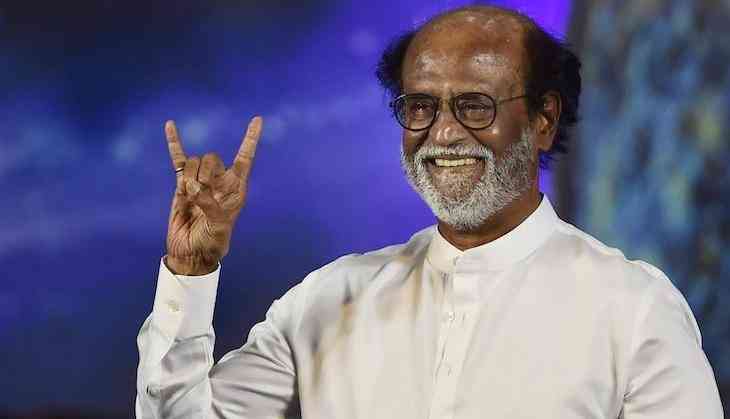 Superstar Rajinikanth unveiled the statue of former Tamil Nadu Chief Minister and legendary actor MG Ramachandran at the MGR Educational and Research Institute in Chennai on Monday evening. The event was also Thalaivar's first public appearance ever since the announcement of his political entry.
The event was attended by more than 5000 audience including fans and students.
Speaking at the event, Rajinikanth said:
"They ask why I didn't enter when Jayalalithaa was ruling. 'Was it fear,' they ask? I don't have to remind what happened in 1996. Did I come to politics because of a vacuum? Yes. There is a vacuum...for a good leader. Jayalalithaa was a talented leader. Karunandhi...even though he was not in power for 13, he held the party together. Tamilnadu needs a leader and I come to fill in."
"MGR was a yuva purusha and even after 1000 years there can't be another person like him. I have the confidence to replicate MGR's good governance. Using technology and good advisers and talented people I can deliver good governance."
"In 1978, I had a nervous breakdown. MGR phoned and enquired about me. They asked me to first speak to CM MGR. He asked me to meet him two days later. He advised me as an actor to take care of my health. He asked me to get married first and asked me to intimate him first. When my marriage was fixed with Latha, he was the first one I informed. But there was a delay due to an issue in the marriage. Three days later, her family agreed. MGR has spoken to YG(Mahendra), Latha's brother and assured them(the family) that I'd take care of her well, though I'm short tempered."
"Spiritual government is nothing but a transparent, welfare, and pure government. Spiritual politics means faith in God. The present government and politicians are asking why are actors leaving their makeup and coming to take over their jobs as politicians? I am 67 years now, and since you are not doing your duty I am stepping in. Many say actors shouldn't enter politics as politicians don't enter politics. I tell them, I do my work properly. But you haven't done your work properly."
Rajinikanth also urged students not to get involved in politics. "I ask students not to participate in politics. Vote, but don't interfere or indulge in politics," he said.