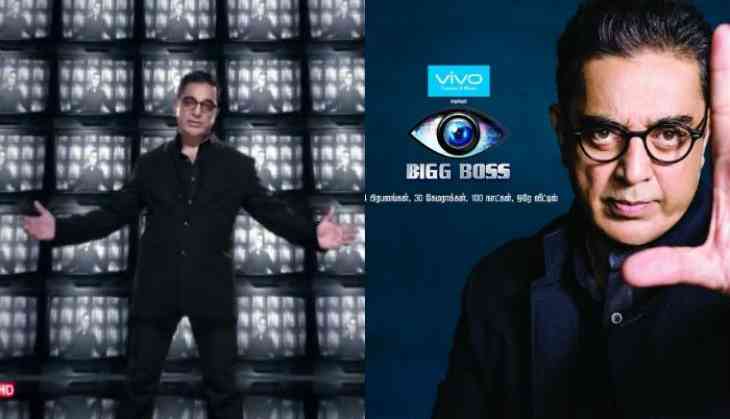 Pic : Kamal Haasan in Bigg Boss Tamil
Kamal Haasan, who's hosting the ongoing Tamil reality TV show, Bigg Boss, has landed in a new controversy. One of the Fringe Hindu group of Tamil Nadu, Hindu Makkal Katchi has asked for Kamal Haasan's arrest along with the the participants of Big Boss for ''tarnishing Tamil culture'
The Hindu Makkal Katchi group has asked the immediate ban of the show and the arrest of Kamal Haasan, Oviya, Namitha, Julie, Aarthi, Gayathri Raghuram, Raiza Wilson, Shakthi Vasu, Vayapuri, Ganja Karuppu, Bharani, Snehan and Ganesh Venkatraman.
This is not the first time Kamal Haasan is facing controversy with the Hindu Makkal Katchi group.
Earlier in March this year, the HMK group had targeted Kamal Haasan for making 'derogatory' remarks about the Mahabharata. The right-wing group had then filed a PIL against the actor.