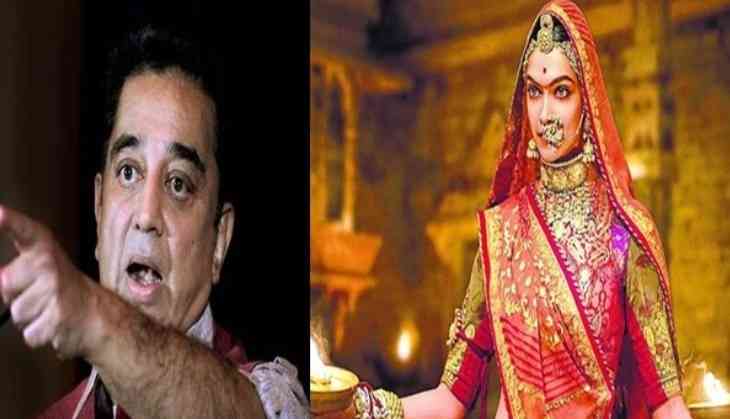 Pic: Kamal Haasan, Padmavati poster
Legendary actor Kamal Haasan, who is all set to start his political career, came in support of Bollywood heroine Deepika Padukone over the ongoing controversy over the release of her upcoming film Padmavati. Kamal Haasan on Tuesday tweeted that he wanted the head of Deepika Padukone "saved". His tweet was a response to a shocking comment from a Haryana BJP member who announced a 10-crore bounty on the heads of Deepika Padukone, who plays the role of the 13th Century Queen, and the director of the film, Sanjay Leela Bhansali.
Kamal Haasan tweeted:
"I want Ms.Deepika's head.. saved. Respect it more than her body.Even more her freedom. Do not deny her that.Many communities have apposed my films.Extremism in any debate is deplorable. Wake up cerebral India.Time to think. We've said enough. Listen Ma Bharat".
The makers of Padmavati have already decided to postpone the film's date from December 1 to next year following a huge protest demanding a ban on the film. Padmavati also stars Shahid Kapoor and Ranveer Singh.