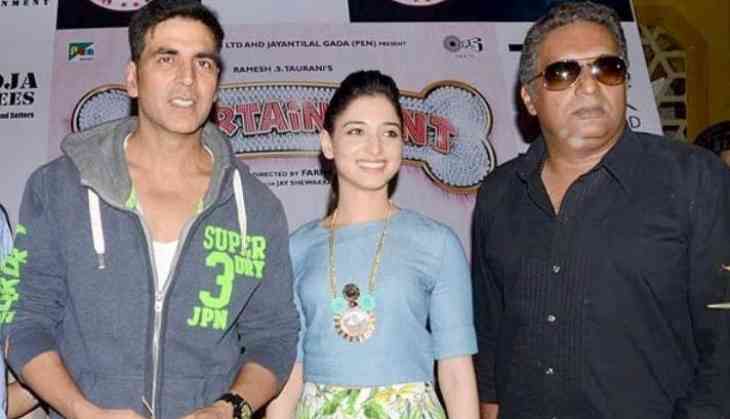 Pic: Akshay Kumar and Tamannaah with Prakash Raj
Popular South actor and five-time national award winner Prakash Raj had stated that he can breathe without fear in Kerala. Prakash Raj was in Kerala to attend the opening ceremony of the 22nd edition of the International Film Festival of Kerala (IFFK) on Friday.
"When I come to Kerala, I don't come with a script to talk because there is no censor here. I love Kerala because this is one state where I can breathe without fear. Whatever I'm going to talk, I believe with integrity that this is what I should talk", Prakash Raj said.
The Golmaal Again actor also expressed his view on the recent controversy over the S Durga title.
"When they threaten me, I laugh at them. When they try to silence me, I will start to sing. What more will they take away from me? They have a problem with a film called S Durga. But the same people have no problem with 'Durga Wine & Bar". Prakash Raj stated.