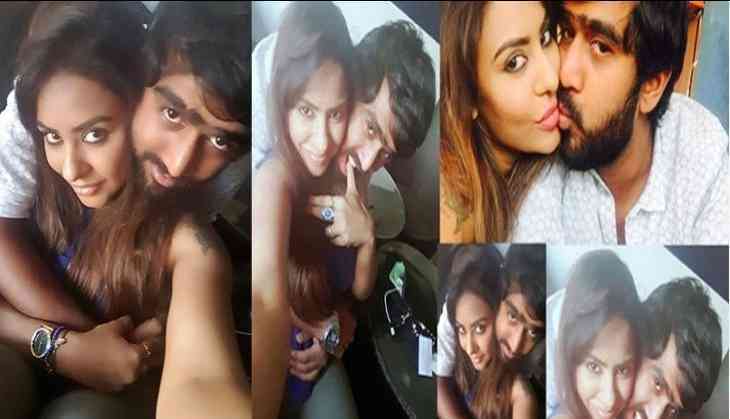 Pic: Sri Reddy with Abhiram Daggubati
Seems like tough time ahead for Sri Reddy.
The struggling Telugu actress' former colleague and actress Gayatri Gupta stated that Sri Reddy was planning to blackmail Abhiram Daggubati, brother of Baahubali actor Rana Daggubati one year back.
"Actually a year back I've met Sri Reddy at a party and then she showed me her pictures with Abhiram Daggubati. Then she said to me, "Hey we could play with Abhiram now as I have these pictures". And that explains what Sri Reddy's character is", Gayathri Gupta revealed and added that Sri Reddy's agenda is to blackmail people.
"Sri Reddy was kicked out from Sakshi due to her bad attitude and sleazy behaviour. But we're not friends then. Everyone in the industry knows why is she sent out of the channel", Gayatri said.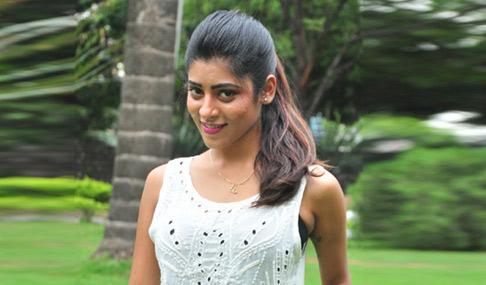 Pic: Gayatri Gupta
The actress who essayed the role of Sai Pallavi's friend in Fidaa also slammed Sri Reddy for her filthy comments on Pawan Kalyan.
"Sri Reddy took a right thing by slapping herself for calling Pawan Kalyan as anna. Because she's not even eligible to utter his name. Who are you to blame and abuse Pawan with your words" Gayatri asked.