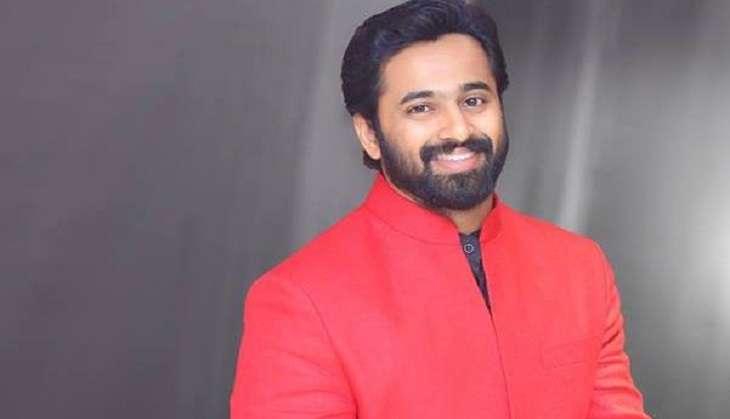 Popular Malayalam actor Unni Mukundan celebrated his 29th birthday on 22 September.
The young actor made his acting debut in 2011 with the Tamil film Seedan, a remake of Malayalam blockbuster Nandanam.
His second Malayalam outing, Bombay March 12 opposite Mammootty, helped him sweep a number of Best Debut awards for his portrayal of Shajahan.
His next release, Mallu Singh, helped transform him into a household name. In his five-year-old career, the actor has starred in 20 Malayalam films. He also made his entry into Telugu cinema with the Rs 100 crore blockbuster, Janatha Garage.
His next projects include Avarude Ravukal and his second Telugu film, Bhagmati, opposite Anushka Shetty.
On his 29th birthday, here are 12 interesting facts about Unni Mukundan:
1) The actor was born in Kerala, but was brought up in Ahmedabad, Gujarat. Apart from acting, Unni is also pursuing his degree in Prajyoti Niketan College, Thrissur
2) Unni has successfully overcome his childhood battle with asthma and speech impairments - after having undergone speech therapy.
PIC 1
Unni Mukundan
3) Among his fans, Unni is fondly known as Muscle Aliyan, Mallu Sallu, Style Star and Superman. The Telugu audience fondly calls him Baby. Before entering in film industry, he won the 'Most Photogenic' tag in a modelling contest in Rajasthan.
4) Unni can speak Malayalam, Hindi, English, Tamil and Gujarati. He has also learned Oriya and Telugu for his film Orissa and Janatha Garage. Bollywood, are you listening?
5) Unni is a hard-core fitness freak. His diet plan is simple: Eat well, train well and sleep well. His toned physique in films like Vikramadityan and Style have won him acclaim.
6) Unni is also known for his versatile acting skills. In Mallu Singh, he played a Punjabi man. In Bombay March 12, a frightened Muslim boy, a stammering fellow in Thalsamayam Oru Penkutty, a 65-year-old police constable in Orissa, a Konkani Sub Inspector in Vikramadityan, a footballer from Malabar in KL.10, a young man in in Style and a Namboothiri boy in Kaattum Mazhayum.He has also played negative characters in Bangkok Summer and Janatha Garage.
PIC 3
7) Unni watches a lot of animated movies. He is also a big fan of Superman and Mickey Mouse. In fact, he has also travelled to meet Mickey Mouse at Disney World.
8) He calls Hollywood superstar Sylvester Stallone his idol.
Unni and Stallone
9) He loves animals and enjoys bird watching. He recently sent fans into a tizzy when he said that an Australian Cockatoo was his girlfriend.
10) Unni doesn't know how to swim. He almost drowned during the shooting of the film, The Last Supper. His trainer Shyjan Augustine jumped in to rescue him.
11) Unni has bagged a SIIMA award, an Asianet Film award, a Vanitha award and an Asiavision Movie award each.
12) He is the only Malayalam actor to have a Rs 100 crore grosser with Mohanlal for Janatha Garage. He is also the first Telugu actor to have a Rs 100 crore grosser in his kitty with his debut film.