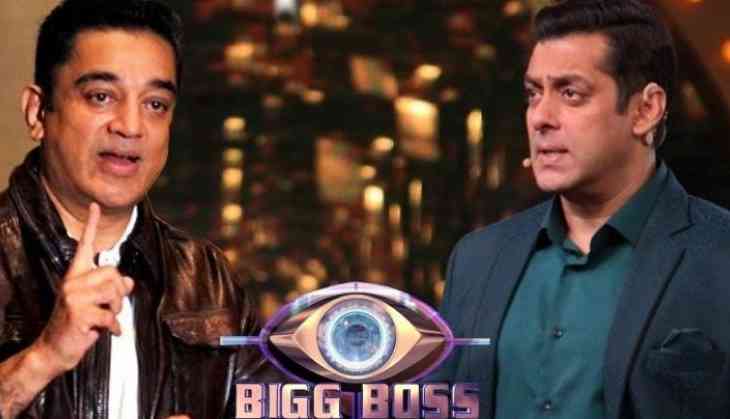 Pic : Kamal Haasan and Salman Khan (file pic)
The Tamil version of popular reality TV show Bigg Boss has received lukewarm response from the audience. The show, hosted by Kamal Haasan was expected to do much higher TRP akin to the original Hindi version hosted by Salman Khan.
However, the first week reports are out and the Tamil dubbed version of Bigg Boss has started on a tepid note. The Kamal Haasan show is not even among Top 5 Tamil programmes on BARC ratings.
Top 5 Tamil programs of the week;
1) Nandini - Sun TV
2) Deiva Magal - Sun TV
3) Vamsam - Sun TV
4) TFF - Kanchana 2 - Sun TV
5) Kuladeivam - Sun TV
Meanwhile, the Telugu version of Bigg Boss is slated to hit the TV screens on July 16. The rshow will be hosted by Jr.NTR.