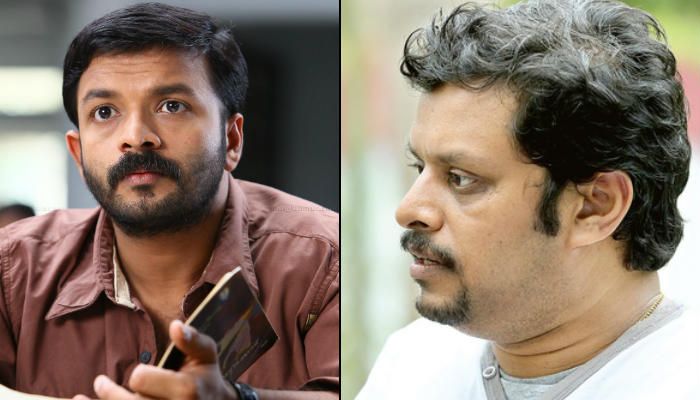 The super-hit team of actor Jayasurya and director Ranjith Shankar are working on their third project, Pretham. The duo's earlier films Punyalan Agarbattis and Su.. Su.. Sudhi Vathmeekam were super-hits at the box office.
Pretham is expected to be a horror comedy. As per latest media reports, actor Aju Varghese is also playing an important role in the film. The film will be produced under the banner of Ranjith's Dreams N Beyond. The rest of the cast is yet to be finalised. The first look of the film was revealed by the director himself on his Facebook page.
Also read: Video: Chiyaan Vikram's sweet gesture towards fan makes him social media favourite
Ranjith Shankar rose to fame after writing the script for Nizhalukal, a Malayalam horror TV show which was well received in Kerala for the horror content and smart writing. He started his film career with Passengers in 2009. The thriller was a hit at the Box Office. The director's last 3 films Punyalan Agarbattis, Varsham and Su.. Su.. Sudhi Vathmeekam were Box Office hits and gained critical acclaim as well.
-- For more news on South Indian Cinema, check this.
-- Sree Prasad Nair