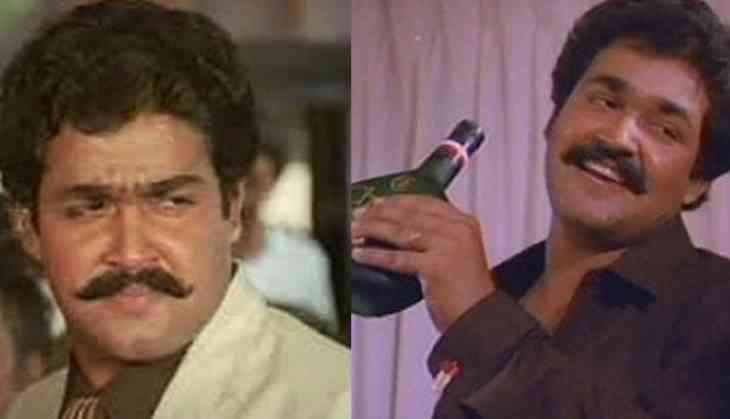 Pic : Mohanlal in Rajavinte Makan
Malayalam actor Mohanlal's classic hit Rajavinte Makan has completed 31 years on Monday. The film, a gangster thriller written by Dennis Joesph and produced-directed by Thambi Kannanthanam, was released on July 17 1986.
Rajavinte Makan tells the story of a gangster Vincent Gomes who helps his friend Krishnadas to enter politics and to have a great political career. However, Krishnadas cheats Vincent to gain trust among the political party and becomes the Home Affairs Minister of Kerala and eventually becomes an enemy of Gomez. Gomez decides to take revenge with the help of an advocate Nancy, a single mother. And later when Gomez was about to kill Krishnadas, Nancy begs to avoid it stating that Krishnadas is the father of her child.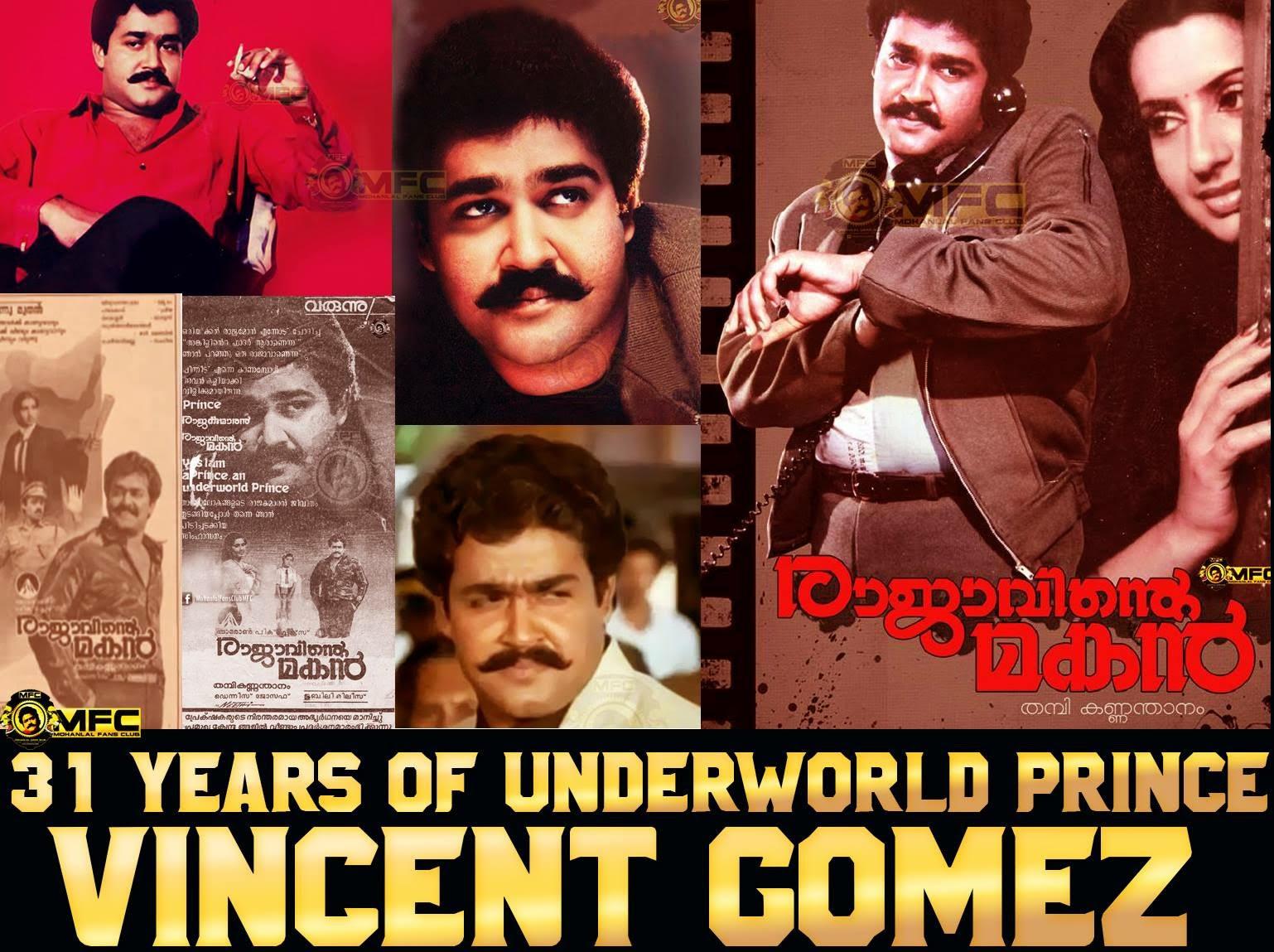 Pic : Rajavinte Makan fan made poster (Mohanlal Fanclub - Facebook )
Mohanlal portrayed the role of gangster Vincent Gomes brilliantly whereas late actor Ratheesh and veteran actress Ambika essayed the roles of Krishnadas and Nancy.
Upon its release, Rajavinte Makan turned out to be one of the best thrillers to come out in India cinema history. The content of the film was so powerful that later it was remade in many languages including Tamil, Telugu, Kannada and Hindi. Rajavinte Makan is also said to be a landmark film in Lalettan's career as the film established the actor as the new superstar of Malayalam cinema. In fact, it was in the same year (1986), the 5-time-National-award winning actor created history by delivering 28 super hits at the box office.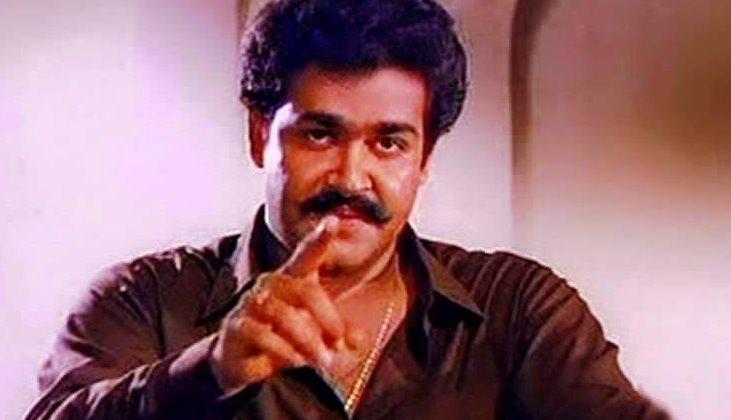 Pic : Mohanlal in Rajavinte Makan
Mohanlal's character emerged as a cult figure and the dialogues 'My number is 2255' and 'Orikkal Rajumom Enoodu Chodichu' (Once Rajumon asked me) mouthed by him are still a common one-liners among the youth of Kerala. The Complete Actor also owned the number '2255' as the registration number for his recently bought Toyota Land Cruiser.
The blockbuster also starred Suresh Gopi, Mohan Jose and late actors Adoor Bhashi and Azeez.