Asad Ali
| Updated on: 10 February 2017, 1:49 IST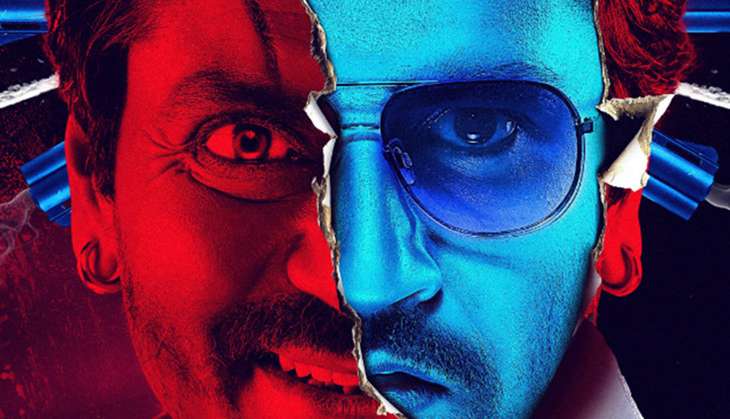 If you're around Psycho Raman, better watch your tongue. A series of comic strips that are at once dark, funny and unsettling have just been floated. They are part of a slew of quirky and engaging promotions that Anurag Kashyap's latest feature, Raman Raghav 2.0, has come up with ahead of its 24 June release.
Kashyap's tale about Mumbai's notorious serial killer from the 1960s has Nawazuddin Siddiqui in the lead role in what promises to be a visceral performance. Vicky Kaushal of Masaan fame plays a cop.
Also read - Raman Raghav 2.0: Anurag Kashyap says films flop because of only one person
Each comic strip has at least two or more panels where Raman is seen with another random character. Anything that the other character says or does somehow results in Raman killing them off, or sometimes even those around them.
In one panel, a woman looks at a baby and says that the baby is so cute, she could eat him up. Next we see Raman serving the baby on a plate! In another panel, a woman looks at a jazzed up Raman and remarks that he's "dressed to kill." So Raman kills her. Get the drift? The hint is more than obvious in every strip - that if you're anywhere close to Raman, you're probably on his list of things to kill.
It's a great way to connect with the audience at a time when trailers and posters - no matter how visually gripping - tend to be a bit of an overkill. An improvisation like this does generate a buzz around a film that has already garnered glowing reviews from the international festival circuit, a Cannes premiere no less. Variety magazine writes:
"Kashyap and Siddiqui make a meal of his perversely protracted predatory tactics - gradually tightening the screws as he prepares a chicken curry between strikes - though keeping viewers in sustained suspense over whether a six-year-old boy joins his list of victims or not is perhaps the film's most dubiously provocative ploy."
The excitement around the film, amongst critics and 'mainstream' audiences alike is palpable. The comic strips as promos only make it slightly more delicious, albeit just as dark.
More in Catch - Why did Anurag Kashyap not let the lead actress dance in Raman Raghav 2.0?
Qatl-e-Aam: Why is Sonam Kapoor gushing about this new song from Raman Raghav 2.0?