#SoniaRahulHazirHo: Salman Khurshid says Nat'l Herald deal isn't criminal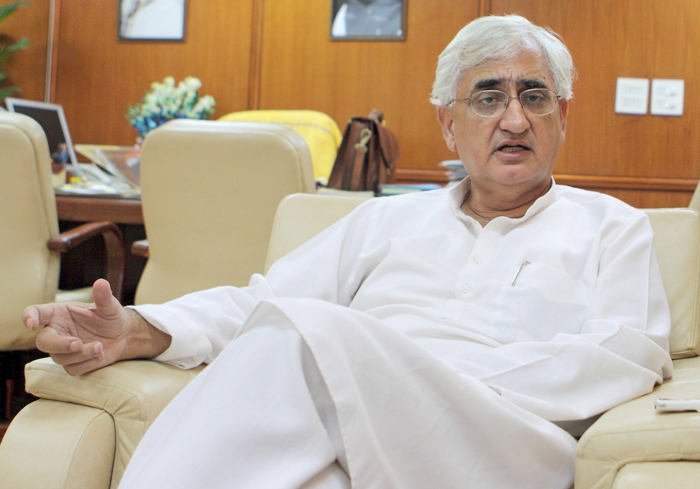 Delhi HC said National Herald deal \"smacks of criminality\"
Salman Khurshid says Cong accepts what the court says but will seek legal remedy
Lacunae in the case
The current round of embarrassment for Congress was started by Subramanian Swamy
Khurshid asks how a private citizen can start corruption proceedings
More in the story
Why the National Herald deal is not a case of corruption: Khurshid\'s defence
What the Congress expects from the government
The Congress has faced a lot of flak of late for not letting Parliament function, accusing the government of political vendetta. The party's chief bugbear has been the National Herald case in which party chief Sonia Gandhi and Rahul Gandhi have become embroiled. Here, former External Affairs Minister Salman Khurshid tries to defend his party in a conversation with Catch Editor-in-chief Shoma Chaudhury:
After earning ill-will for holding up Parliament, the Congress has changed tack and says it's not protesting the National Herald case but the inaction against Sushma Swaraj, Vasundhara Raje and VK Singh. Isn't this too cynical and obvious a shift in stand?
It's not exactly a change in tack. There have been many simmering issues. We agree that the Opposition has a responsibility to allow Parliament to function. But the government has to walk some distance too.
We've raised many substantive issues on corruption and Goods and Service Tax (GST). They have to show some accommodation; they have to do something, somewhere. They can't behave as if we have lost the battle so they can do what they like.
Read- The albatross around the Gandhis' neck: what's the National Herald case?
As P Chidambaram has said, we don't want replies on Facebook and Twitter. This is Parliament. They have to talk about it responsibly in that forum.
About the National Herald case, when there is such a provocation, members of the Congress will respond. Our party MPs reacted spontaneously. When we are talking to the government on issues, they can't treat the leaders of our party so shabbily.
On GST, the government did invite you for a tea to talk. Are you saying that because you are in conversation with them, they should go easy on what is an alleged corruption case; have some sort of quid pro quo?
Not at all. But is it a case of corruption? If it's a case of corruption, under the Indian Penal Code, a public prosecutor should be present. An individual has no locus standi. Why is no one asking what the public prosecutor's position is on this?
The point is, the National Herald case is not an issue of corruption. You have to define corruption, you cannot just say, we don't like these people so it's corruption.
Companies change hands every day; there are mergers and de-mergers and hostile takeovers. They are not treated as corruption cases. If they are not good in law, the Companies Act and the Companies Law Board are there; they will simply disallow the transaction. But how does it become criminal?
As a private citizen, you may disagree with a transaction but that does not make it corrupt. Just because you don't like something or disagree with it, it doesn't automatically become criminal. We are going to ruin this country with this silly approach.
Also read- National Herald case: where did the Gandhis go wrong?
There are several layers in society. There can be impropriety, and immorality, and there is criminality. Everything immoral is not criminal. Illegality and criminality can also be completely different things.
In which category would you place the National Herald case? The Delhi High Court itself has said that prima facie it "smacks of criminality". That makes it a grave situation.
There is no doubt the court has said it and we accept that. We will seek further legal remedy and proceed accordingly. But in every corruption or criminal case, the prosecution has to be done by the state.
As a private citizen, Subramanian Swamy cannot investigate the case. So what is the public prosecutor's assessment? Why is no one asking that? The government keeps saying it has nothing to do with the case.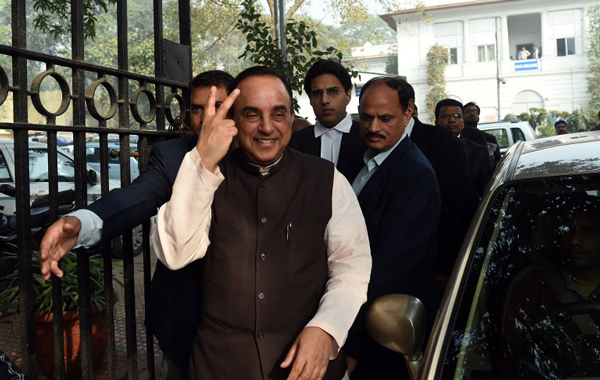 There was an Enforcement Directorate investigation, which of course closed the case, and then reopened it suddenly.
Even there, why was there an investigation by the ED? Has there been any mis-utilisation of funds? Is there some unaccounted money being laundered? Is that the allegation? In fact, it's the opposite: there was no money in the company when it changed hands.
The National Herald was a Congress party paper. It was taken over by Young Indian, a new entity, to try and save the situation and enable it to be revived. If there was any illegality, the Registrar of Companies should have said it's unacceptable and the shares can't be transferred.
There is nothing unusual about the transaction. It is unnecessarily being presented as a sleight of hand. Consensual rearrangements and restructuring of companies are done every day. Are all these companies dragged to court for corruption?
Even in a hostile takeover, a minority shareholder can approach the Company Law Board and say this is an oppressive transaction and against my interests. The Law Board will adjudicate and allow or disallow. It doesn't make the transaction criminal.
The issue here is the real estate owned by the Associated Journals Limited (AJL), the publisher of National Herald. All that real estate was transferred to Young India, in which the major stakeholders are Sonia and Rahul Gandhi. In essence, a party loan of Rs 90 crore was written off and all the real estate passed into their control.
But what's the issue with that? Young India is a Section 25 not-for-profit company, so it's not as if anyone can profit or benefit unduly from that. It functions like a Trust. The intent was merely to try and save both the paper and its assets.
If it was to function as a Trust, why not have some eminent citizens on it, why make the Gandhis the major stakeholders of a company? A factsheet put out by the Congress says that after this transaction, real estate owned by AJL was developed and the balance sheets began to look good.
The National Herald was a Congress party paper so it makes perfect sense to have the Gandhis as the key stakeholders in Young India.
Read more- National Herald case: Arun Jaitley rejects Congress' 'political vendetta' comment
There is an argument that some of the real estate could have been sold to pay off the Rs 90-crore loan, but this is again merely a decision between two options. It's not a criminal act.
There were two routes open: one, some real estate could have been sold and the loan money paid back. The second option was to lose some money and preserve the property. Both ways you lost something and gained something.
The important thing to note is none of the shareholders could benefit from this. Young India is a not-for-profit; they were merely controlling its affairs.
But what was the mandate of creating Young India? Did it mention it was created to revive the National Herald? Since the real estate was preserved and developed and had started becoming profitable, what was that to be used for?
Frankly, I don't know this. Young India has a lot of mandates. I'm sure there was an intention to revive the paper. I know Kapil Sibal has said that in another interview as well.
What I can say first-hand is that there has been a lot of discussion over the years about reviving National Herald. There have been several attempts as well; we have all taken subscriptions and promised to bring a 100 more in etc. Everyone knows that parties need to own a media platform of their own. We have our own channel for instance in Kerala.
This case and the way the Congress has handled it seems to have divided the party. There are some who say the deal was "morally and ethically indefensible, if not criminal". There are others who feel Parliament should not have been held up over this.
It's inevitable that people will have different views and talk. Everyone says we should have done it this way or that. There's always too much back-seat driving in India. In a couple of days, these divisions will melt away. You have to let those who are at the wheel do the steering.
More in Catch:
What political vendetta! Congress looks more like a spoilt brat
A Pakistani professor tells Muslims: lets blow some whistle on ourselves
Panchayat verdict is anti-Constitution in spirit: Sitaram Yechury