Yes, law-and-order is a worry. But it's not jungle raj in Bihar: analysts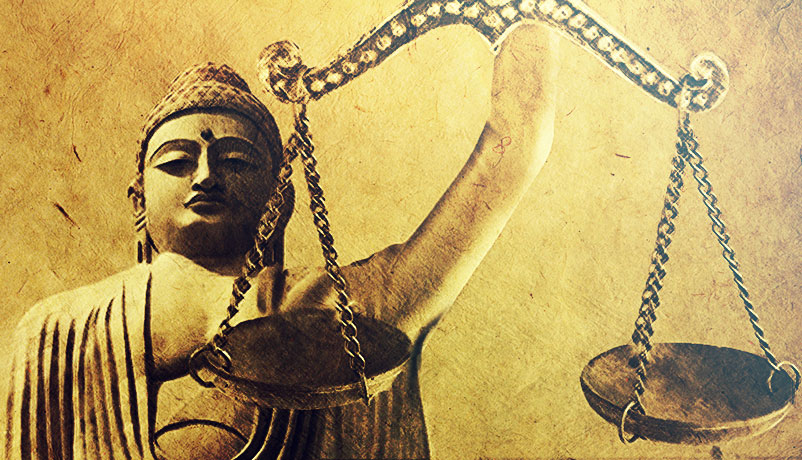 Is this \'jungle raj\'?
Bihar\'s new govt is under scanner over deteriorating law-and-order situation
There are refrains of \'jungle raj\' making a come back
Then vs now
The situation is definitely bad, compared with Nitish\'s earlier tenure
But law and order is much better than Lalu\'s term
More in the story
Recent incidents of organised crime in Bihar
What makes analysts hope that the situation will be better?
The new Bihar government of the JD (U)-RJD-Congress combine is facing intense scrutiny from the Opposition and local media over the law-and-order situation in the state.
Behind the criticism are a number of high-profile incidents of crime, including bank heists, extortion attempts and murders following extortion bids.
Union Minister Ram Vilas Paswan, who heads Bihar-based Lok Janshakti Party (LJP), said the state was "well and truly in the grip of jungle-raj". Recounting a few recent incidents, Paswan added, "three engineers and two police inspectors have been killed, an SP (superintendent of police) has been attacked, extortion demands are developing a pattern and, above all, there is a fear psychosis."
Also read - Nitish Kumar clock is ticking: has Jungle Raj returned to Bihar?
A string of incidents
The Opposition's allegations may be political, but the smoke is not entirely without a fire - many fires rather, which the Nitish Kumar administration hasn't been unable to douse. Here is a look at some of these incidents that got widespread attention:
Siwan kidnapping - Harishankar Singh, a prominent fertiliser and medicine trader of Siwan district, was abducted in broad daylight on 15 November in Panchrukhi. His dead body was found 10 days later. The police, however, declared that his murder was the outcome of a family feud, not an incidence of organised crime.
Engineers' murder - Two engineers working with a private road construction company were shot dead on 27 December. Brajesh Kumar and Mukesh Kumar were killed during the construction of a stretch of road on the Darbhanga-Kusheshwarsthan highway. The company reportedly received extortion demands and the murders are said to be linked with them.
Another engineer with a private telecom firm was found murdered in Vaishali district the next day. His family reportedly suspects the involvement of his colleagues or his partner in a realty business.
Analysts united in assessment of slide in law and order in Bihar. But hope floats
Policeman's murder - Assistant sub-inspector of police Ashok Kumar Yadav was found murdered on 9 January, again in Vaishali district. The police said Yadav was killed either due to some personal enmity or in connection with a case he was investigating.
Several extortion calls - A large number of extortion calls have been reported from the state. Raju Tiwari, the LJP MLA from Govindganj, received an extortion threat for Rs 10 lakh on 5 January. The caller threatened to kill Tiwari's family.
Tiwari himself faces at least eight criminal charges, including those related to murder, attempted murder and extortion.
Others who reported extortion calls included a businessman in Sitamarhi, another businessman and a doctor in Muzaffarpur, apart from a doctor in Siwan who was shot at for refusing to pay up.
Businessman murdered - A prominent food grain dealer from Muzaffarpur, Santosh Kumar Choudhary, was gunned down on 28 December, not too far away from a police station. A total of nine murders were reported in four days.
Supervisor murdered - Also on 28 December, the supervisor of a private construction company, Nawal Kumar Kushwaha, was found murdered in Bhagalpur district near the office of National Thermal Power Corp.
A senior supervisor of a private power company was shot dead in Sheohar on 2 December.
Bank heists - Armed robbers looted Rs 42 lakh from a Canara Bank branch in Nalanda district on 27 November.
Nearly Rs 6 lakh was looted from Grameen Bank branches in Hajipur and Motihari on 1 December.
These are early days of govt; some pressure by coalition partners cant be ruled out
Maoist attack - People's Liberation Front of India, a Maoist outfit, torched three earth movers and four other machines belonging to a major construction company near Gaya on 10 January. The company, engaged in the construction of State Highway 69, reportedly didn't pay extortion money demanded by the outfit.
Out of these incidents, the double murders of engineers in Darbhanga received the most attention. Opposition parties were quick to say such incidents would deter private companies from working in the state. However, the construction firm in question said it had faith in Nitish Kumar's leadership and had no plans to shift operations out of Bihar, as Catch has already reported.
The firm, however, sought Rs 1 crore in compensation for family members of the slain engineers.
Perceptible change indeed
Catch spoke to several analysts in Bihar to find out whether these incidents have created a perception of a deteriorating law-and-order situation.
Political analyst Naval Kishore Chaudhary, a former principal of Patna College, feels that the law-and-order situation had already started declining in the last few years, compared with the early years of Nitish Kumar's administration.
The decline accelerated in the last few months, but even now the situation was relatively better than what it was over a decade ago during the tenure of the Rashtriya Janata Dal (RJD).
According to Chaudhary, it is not 'jungle-raj' now, but the signs are ominous. The reason behind the deterioration was not entirely clear to him as there was a lot at stake for Nitish as well as RJD supremo Lalu Prasad.
There are no allegations of anybody being let off due to political links
However, he added, both leaders must take some blame because criminal elements continue to exist in both their parties and also because they do not seem to be working entirely in tandem.
Chaudhary hastened to add that there was no political instability as of now, but there seemed to be a lack of direction in the government. Such gaps embolden criminal elements.
Senior journalist Gyaneshwar didn't equate the prevalent situation with 'jungle-raj', but said there was indeed negativity about the law-and-order situation. The engineers' murders and the bank heists were incidents of organised crime - a worrying development.
Also read - Why India Inc. is not afraid of Jungle Raj in Bihar
Tighten the bolts
Noting that the police force needed better administration, Gyanendra said superintendents of police in at least 13 districts were aged above 50, some of them nearing retirement. The position of an SP is a dynamic one, and the current state of affairs indicates that the state administration will have to work on its priorities.
Well known political analyst Mahendra Suman also said there was indeed a perceptible shift in the law-and-order situation, especially of professional crime, but it could not be termed 'jungle-raj'. According to him the term has absolutely different connotations.
Bihar Police needs better administration; many SPs are above 50
Suman recalled that during the RJD's reign in the 1990s, 'jungle-raj' pointed towards a particular social group indulging in muscle-flexing and taking the law in its hands. This wasn't the situation right now, he noted, adding that suspects in every crime are being arrested. He also said so far there have been no allegations of somebody being let off due to political links.
However, Suman admitted that the administration did appear a bit lax and this has led to a perception among the common man that crime was going up. He hoped that Nitish would take pre-emptive measures and the situation won't slide further.
Too much coverage?
Was there increased media coverage of crime? Political observer Vinod Anupam said crime itself appeared to have increased. The comparison, he said, was not with any other state or the Centre, but with Nitish's own administration in his previous tenure - there was a clear difference.
Anupam's assessment is that irrespective of whether the government gave any signal of not, some lumpen elements appeared to have somehow got a message that this was their time. Big crimes were committed by a few now, where as 'jungle-raj' would mean petty crimes carried out by many lumpen elements.
Both Lalu & Nitish have to shoulder blame; criminal elements exist in both their parties
The small incidents prepare the ground for bigger crimes and that's what is happening in Bihar now, Anupam added. He said Nitish was considered a tough administrator and there was no clear indications of any political pressure on him.
However, he noted, these are early days of the government and the beginning of some kind of pressure by coalition partners can not be ruled out. If such a pressure exists, it will take some time before it becomes apparent.
The analysts were united in their assessment of a slide in the law-and-order situation in the state. But they also have hope. Law and order was Nitish's USP and they hope he would salvage the situation soon.
More in Catch - Here's why Lalu-Rabri era is known as jungle-raj in Bihar
First high-profile abduction after Bihar polls: Is jungle-raj back?
Farmer Ali Ashraf: 'Dadri is jungle-raj. I don't want that in my state'