Year-end tourism: Rajasthan's Big Haul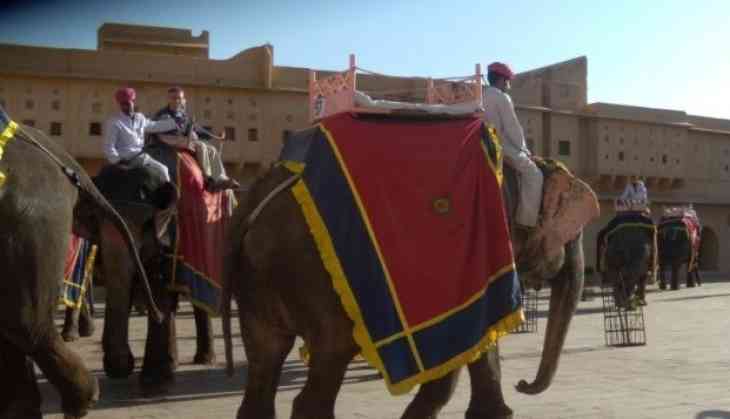 If you're looking to celebrate New Year in Rajasthan and have not booked your accommodation so far, then the chances are you may not get one or get it at a very high price. The desert state is witnessing a huge rush of tourists this winter season more so after Christmas.
Hotels are reporting almost full occupancy and monuments are witnessing a huge rush. "Cities like Jaipur, Jaisalmer, Udaipur, Pushkar and Jodhpur, to name a few, are experiencing a big jump in tourist arrivals," Karan Singh, the owner of a Jaipur-based travel agency, told a news agency.
"This rush mainly started from December 25 and is to continue till January first week," he said. " On Christmas, 15,720 tourists visited Amber Fort; out of them, 14,222 were domestic travellers. At the end of the year, the number is increasing," Rajendra Singh, a guide said.
"Similarly over 12,000 tourists visited Amber Fort on Wednesday, out of which 10,700 were domestic and 1760 were foreigners," he added.While talking about hotel properties, RS Rathore, General Manager of a five-star hotel in the city said, "Almost all the hotels are reporting over 95 per cent occupancy and the tourists who are visiting city are mainly domestic travellers. The majority of hotel bookings are coming from Gujarat, Delhi and Haryana and UP to name a few."
He further added, "Getting a room in a hotel is difficult; forget about getting discounts during this period," said Anil Purohit, manager of a travel agency here. Before the start of December, hotels were offering some discounts but not anymore.
Not just the monuments and hotels, even the roads have become highly congested. There is so much difficulty in even getting a parking space, especially near monuments and in the Walled City areas. Going by the travel experts, the aggressive marketing campaign launched by Vasundhara Raje government in the State has seemingly helped in giving a fillip to tourists' arrivals. This can be gauged from the fact that in 2016, tourist arrivals had increased by over 17 per cent compared to 2015.
Moreover, according to industry experts, the state offers luxurious heritage accommodation and great sightseeing and entertainment options, along with its famed traditional hospitality. Good air, rail and road connectivity and a peaceful atmosphere, coupled with shopping opportunities are some of the reasons attracting tourists to Rajasthan's cities.
In 2016, Rajasthan attracted over 15 lakh foreign and over four crore domestic tourists. Till September this year, the state attracted 3.5 crores domestic and over 10 lakh foreign tourists.
(With Agency Inputs)