Yadav family feud: Mulayam snubs Akhilesh again, refuses to name him CM candidate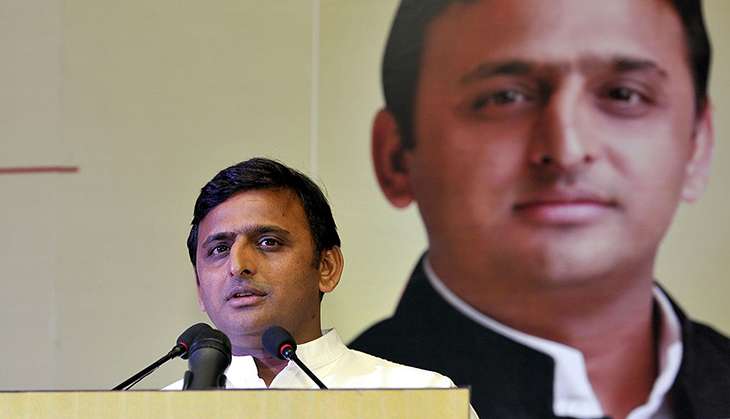 Photo by Sushil Kumar/Hindustan Times via Getty Images
With the Yadav family feud showing no signs of abating anytime soon, Samajwadi Party (SP) President Mulayam Singh Yadav decided to further isolate his son Akhilesh Yadav when he refused to name him as the party's chief ministerial candidate for 2017 Assembly elections.
In an interview carried by a newspaper on Friday, Akhilesh said that he was ready to start the election campaign all by himself, implying that he was now all alone in his fight for power.
Mulayam, who was briefing the media about preparations for the SP's 25th-anniversary celebrations on 5 November in Lucknow on Friday, was asked if Akhilesh will be the party's CM face.
His reply was - "the party legislators will elect their leader after the elections". This was a direct snub to his son who has spent crores on publicising his developmental work in the state.
Not only was Mulayam's answer a snub, but it also left Akhilesh's fate hanging in balance. Now that Shivpal Yadav is becoming more assertive by the day, what if the legislators decide to choose him as the next legislature party leader?
What are the odds?
Before the 2012 Assembly elections, Mulayam had taken a similar stand on the issue of chief minister. To avoid a rebellion from his brother, he kept his cards close to his chest until the last minute.
Despite making Akhilesh go through the grind, the chief minister claims his campaign then included 1 lakh kilometres on cycle, Mulayam did not name his son as CM candidate in the run-up to the elections.
But the situation in 2012 was different. Akhilesh, who was inexperienced then, is no longer a political greenhorn. Having ensured implementation of his flagship schemes, he is confident of heading the party's poll campaign as CM candidate again.
In his recent interactions with the media the chief minister has been saying that the people of the state have faith in him and would like to see him return to power.
Power play
Indeed, in recent months Akhilesh has emerged as the more credible face of the party compared to either Mulayam or uncle Shivpal Yadav, with whom he is locked in a power struggle.
Recent poll surveys have also shown that in the Samajwadi Party Akhilesh was a more popular chief ministerial candidate as compared to Mulayam.
But Mulayam holds a different view. The Yadav family patriarch has said in the recent past that he was the people's first choice as chief minister.