Will 'Modi man' Dattatreya Hosabale be the next RSS general secretary?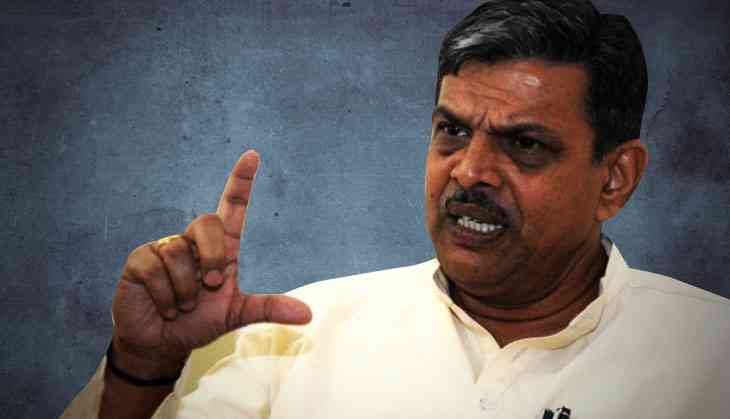 As the BJP steadily gears up for the next general elections, its ideological mentor the Rashtriya Swayamsevak Sangh (RSS) is likely to witness an organisational rejig.
Speculations are rife that Dattatreya Hosabale will be taking over as the new Sarkaryavah (General Secretary) replacing Suresh "Bhaiyyaji" Joshi, whose term ends in March.
Hosabale, considered close to Prime Minister Narendra Modi, is currently one of the four joint general secretaries.
According to sources, Joshi is likely to demit office on health grounds during the Akhil Bharatiya Pratinidhi Sabha (ABPS) meeting scheduled in March at RSS headquarters in Nagpur. The ABPS is highest decision-making body of the RSS.
Next in command only to RSS chief Mohan Bhagwat, the general secretary functions as the chief executive. Besides appointing central office bearers, the general secretary presides over the ABPS and leads the Kendriya Karyakari Mandal or the executive committee.
The likely elevation of "pro Modi" Hosabale, comes at a time when the RSS and its affiliates have been increasingly getting critical of the Modi government particularly over its economic and labour policies. The RSS has repeatedly expressed its displeasure over growing unemployment and agrarian distress.
Hailing from Karnataka, Hosabale is a popular figure within the Sangh parivar and is known for his organisational skill. Coinciding with Modi's tenure as the Prime Minister, Hosabale's stature within the Sangh has risen in the last four years.
Having cut his political teeth as a student leader, Hosable also enjoys cordial ties with prominent BJP ministers and leaders, many of whom are products of the Akhil Bharatiya Vidyarthi Parishad, the student wing of the RSS.
However, opinions are seemed to be divided over Hosabale's elevation.
With the next general election already on the horizon, many within the RSS want Joshi to continue. He played a major role in the RSS throwing its entire weight behind the BJP in the 2014 polls.
Close to Bhagwat, Joshi has been instrumental in ensuring the RSS' greater say within the policy making of the government. Many feel, Hosabale's elevation could dilute the equation and the Sangh may end up playing second fiddle to the BJP.
Incidentally, Hosabale was also said to be in the reckoning for the post during the last ABPS meeting in 2015. However, Joshi was appointed as the general secretary for his third straight term.
Besides the next general elections, high stake states for the BJP like Rajasthan, Karnataka, Madhya Pradesh and Chhattisgarh are also slated to go for the polls, and many within the Sangh don't want am immediate change of guard at the top.
Some feel RSS chief Mohan Bhagwat may give Joshi another term to maintain status quo.
"Unanimity is the essence of any of Sangh's decision particularly when it comes making appointments. In case there is no such unanimity, Joshi may be given another term," said an RSS functionary.