What do Rahul Gandhi's temple visits tell us about the Congress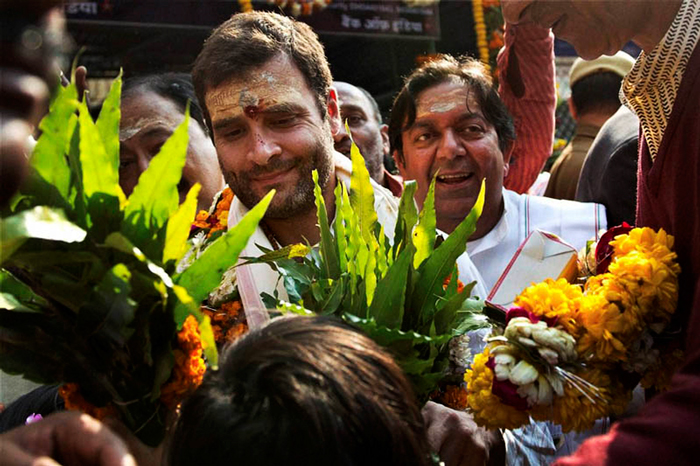 The complex relationship between religion and politics in India is at a crucial turn today. Apart from the attack on minority faiths by the ruling right's rogue elements, this is a rare moment in India's history when topmost leaders of the government as well as the Opposition are visiting temples in their official capacity and making a public statement out of it.
BJP leaders have been known to do so and therefore Prime Minister Narendra Modi's much-publicised visits to temples is not surprising. However, Congress Vice-president Rahul Gandhi has also caught up with the trend.
Read- Rahul Gandhi 2.0: Pappu can dance! With a little help from Prashant Kishor
The Guru Gaddi temple in Girodhpuri was among the prominent places Rahul visited during his recent tour to Chhattisgarh. His office released pictures of him praying inside the temple, receiving blessings from the priest and then coming out wearing a tulsi garland around his neck.
This is not the first time Rahul visited a temple and made that public. However, what is interesting is these visits appear to be on the upswing in the last two years, after Modi assumed power.
One can only hazard a guess whether this is a conscious strategy by Congress high-command to silence those in the party who felt that they lost the 2014 Lok Sabha elections because of the party's perceived bias towards minorities.
Here is a look at some of Rahul's much-publicised temple visits in the last two years. Before Chhattisgarh's Guru Gaddi temple, other temples he has visited include the Kashi Vishwanath temple in Varanasi, Kamakhya temple in Assam and Badrinath and Kedarnath temples in Uttarakhand.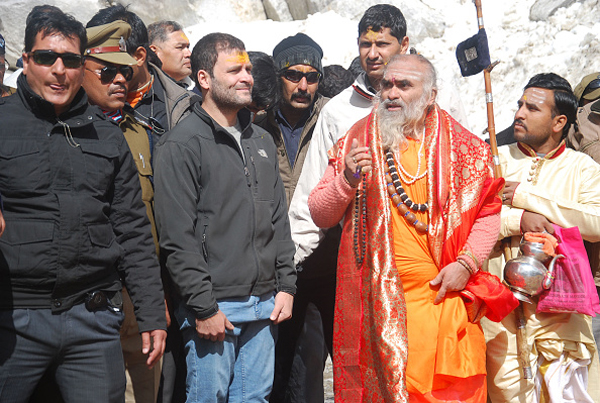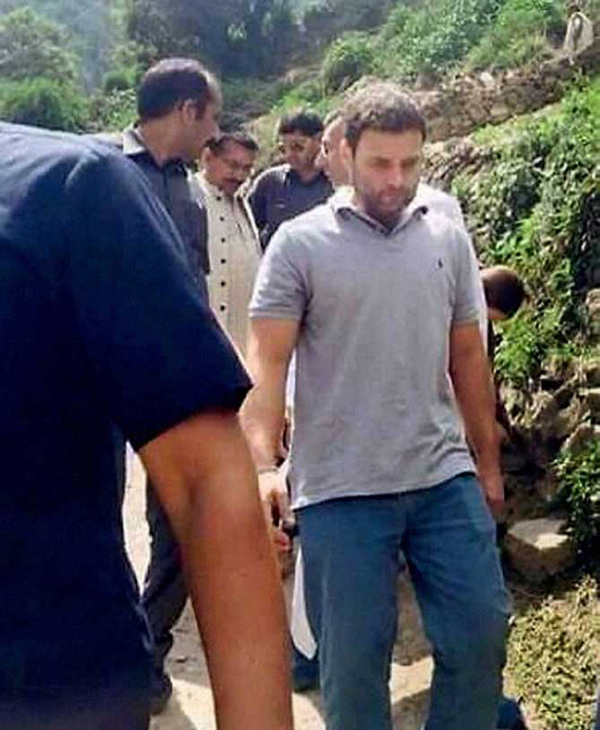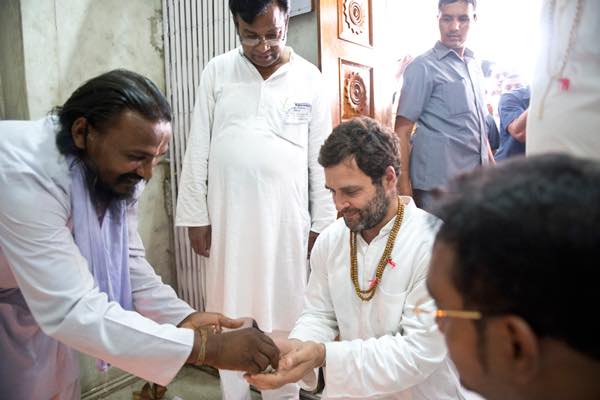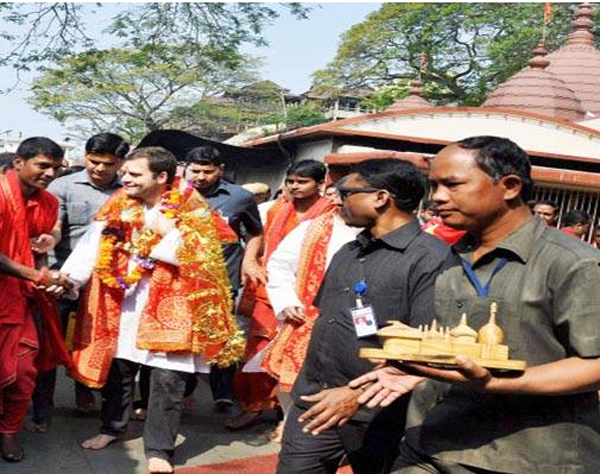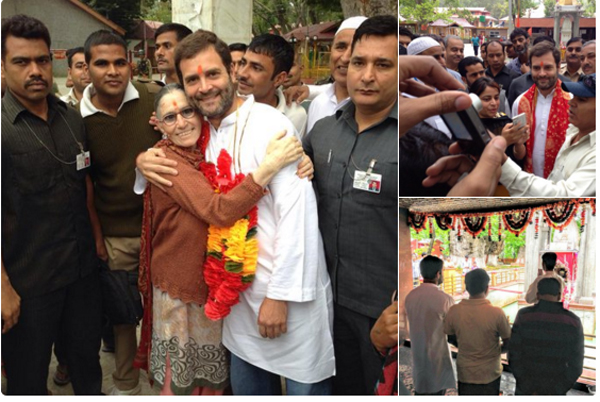 It is worthwhile to remember that the A K Antony internal committee, set up to find out reasons for the defeat, had reportedly given a similar assessment. Since 2014, observers have been pointing out at various indications that the party keeps giving of its new-found love for Hindu temples, gods and saints, in a bid to attract Hindu voters and correct its image of being a party only of the religious minorities.
Last August, the party had also organised a Chintan Shivir in Mathura in Uttar Pradesh, forcing analysts to wonder whether subsequent events will be held in Varanasi and Ayodhya.
Edited by Joyjeet Das
More in Catch:
World Water Day: a few numbers to make you think twice before wasting this precious resource
Vantablack Spraypaint: New (and darkest) black on the blockegory
Sori's nephew fears his next meeting with Chhattisgarh Police will be his last
Government promotion of Sufism is weakening its true essence