West Bengal Assembly not to ratify GST Bill: what is Trinamool playing at?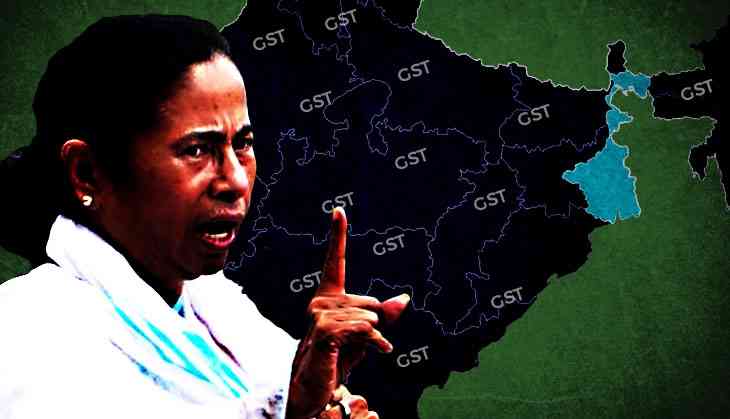 The Goods and Services Tax (GST) Bill is scheduled to be implemented from 1 July across the country, provided it is ratified by 50% of the states. And that's not going to be a problem for the Centre, as the Bharatiya Janata Party rules enough states to get the requisite ratification.
But the West Bengal Assembly may not join that list. Sources say the Bill is not likely to be ratified in the upcoming Assembly session, which begins on Friday, 19 May.
Sources in the All India Trinamool Congress (AITC) said that a few days ago, state finance minister Amit Mitra, who is also the chairman of the Empowered Committee of State Finance Ministers on GST had written to the GST Council, requesting it to postpone the implementation of the new tax regime. The reason Mitra cited was that Bengal's micro, small and medium enterprises (MSME) sector was not yet ready for it.
CBI factor?
A senior Trinamool minister told Catch that the ongoing tussle between Chief Minister Mamata Banerjee and Prime Minister Narendra Modi has compelled the state government to postpone the ratification of the GST Bill.
The minister said the matter had been discussed at an internal meeting a few days ago, and it had concluded that the state government would only support the Bill if it saw that Modi government was not using the CBI and other central agencies to threaten and arrest AITC leaders only out of political vendetta.
It may be mentioned that a few days ago, at a party programme in Kolkata, Mamata Banerjee attacked the CBI, calling it the "Centre's pet", after the investigative agency arrested Sudip Banerjee in the Rose Valley chit fund scam case. Banerjee had also urged party workers to be very careful about the activities of the Opposition parties.
Another senior party leader said: "There was discussions that there's a chance that Banerjee might take a call on the GST ratification issue after finalising the political alliance for the upcoming Presidential elections. Presently, she is busy speaking with all the regional party leaders and assessing the feasibility of a united Opposition to whichever candidate the NDA puts up."
Political disagreement
Nirmal Ghosh, chief whip of the West Bengal Assembly, said: "We have not yet decided on ratifying the GST Bill in the state. At the all party meeting held on Monday, it was decided that we should hold the GST Bill for the time being."
However, Congress leader Om Prakash Mishra criticised the Trinamool Congress's proposed move.
"It is unfortunate if GST Bill is not ratified in the West Bengal Assembly during this session, as the state government has got ample opportunity to project its views. There is no apparent reason not to ratify GST," he said.
Sujan Chakraborty, CPI(M) leader, agreed. "Once again, the secret understanding between Didi and Modi will come to light if the AITC does not to ratify the GST Bill in the upcoming Assembly session. There is a need to speak with all the parties before finalising such a decision."
On the other hand, state BJP president Dilip Ghosh has hit out at the proposed move, and said: "The state government is trying to criticise all the good moves of the Center. If the state government does not ratify the GST Bill, it is out of sheer political vendetta."
Expert view
Avirup Sarkar, economist and professor at the Indian Statistical Institute, said: "There is no reason for the state government not to ratify the GST Bill. But if they are not ratifying the Bill now, they'll have to do it later, as it has already been ratified by other states."