Uri attack: Why Narendra Modi is afraid to take the Opposition along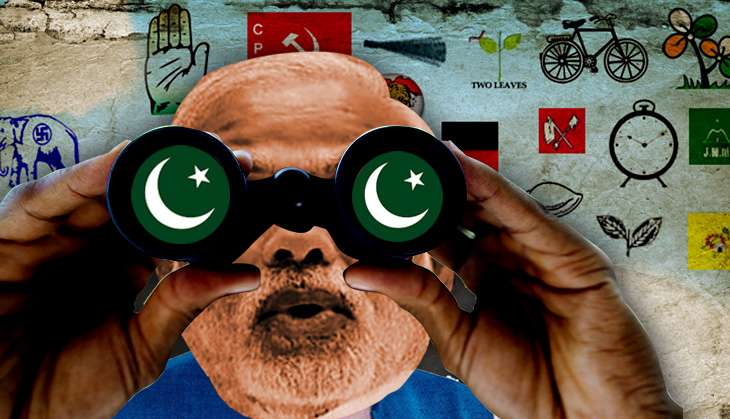 Prime Minister Narendra Modi may have loved ridiculing his predecessor Dr Manmohan Singh, but when it comes to the disregard for taking the Opposition along on India's Pakistan policy, Modi is no different. In fact, he might be much worse if the response to the recent Pakistan sponsored attack in Uri is any indication.
Instead of reaching out to the Opposition for a united Indian response to the attack in which 18 Indian soldiers were killed, the government seems to be more keen on isolating its rivals.
Gone are the good old days when the central government would engage the opposition before taking a final call on such a sensitive issue. In fact, former prime ministers like Atal Bihari Vajpayee, Rajiv Gandhi and PV Narasimha Rao, among others, were the last of that league who went out of their way to engage with the opposition parties on Pakistan.
The BJP is dubbing the Opposition as "incompetent", and unworthy of being taken on board.
"Who will we consult? Rahul Gandhi? Even the rest of the Opposition is not worth consulting," said a BJP leader on the request of anonymity.
The Opposition too is united against Modi government's eerie silence on his Pakistan strategy and is asking 'where is the man who once boasted of his 56 inch chest and whose party demanded bringing '10 heads back in exchange of one'.
"He might have a 56 inch chest, but he doesn't have a heart large enough to look beyond petty politics. Why is he hesitant to hold a dialogue? We don't want to play any politics over this and yet he is avoiding us," said Nationalist Congress Party leader Tariq Anwar.
A former minister in the UPA government, Anwar said that the government should take everyone into confidence which will only be beneficial. "Even his decision to call the all party meeting on Kashmir reflected this bias and by the time the meeting was held, it was already too late. This is a matter of national importance and how can opposition be kept out of it?" said Anwar.
No bipartisanship
His views were echoed by JD(U)'s KC Tyagi who suggested involving the opposition on a crucial issue like this. He is of the opinion that a high power delegation comprising of senior opposition leaders should accompany Union foreign minister Sushma Swaraj on her visit to the United Nation General Assembly meeting in New York. Swaraj will speak at the UNGA on 29 September and is likely to raise the recent terror attacks at Uri and Pathankot.
BJP sources have ruled out any possibility of holding an all party delegation anytime soon since senior party leaders would be busy with the its National Executive meeting in Kozhikode for the next three days.
Meanwhile, the Congress took pot shots at the BJP government's decision to not take opposition into confidence and said it would have consulted if it had a policy in place. "The recent flip-flops and U-turns suggest that the government has no Pakistan policy. Instead, they look like headless chicken," said Congress spokesperson Manish Tewari.
Citing incidents of the past, Tyagi spoke about the "good old days" when prime ministers never shied away from talking to opposition on crucial issues, especially Pakistan and Kashmir. He said if Modi must learn from Vajpayee who before the Kargil War called on leaders of all opposition parties, including Congress President Sonia Gandhi, who was attending such a meeting for the first time.
Back then, those present during this crucial meeting included Manmohan Singh, HS Surjeet (CPI-M), Thambidurai (AIADMK), Lalu Prasad Yadav (RJD), J. Chittaranjan (CPI), Madhu Dandavate (JD), Mayawati (BSP), Abani Roy (RSP), Devendra Dwivedi (NCP), Devarajan (AIFB) and Jayanti Natarajan (TMC).
Even former prime minister PV Narasimha Rao's decision to invite Vajapyee to lead the Indian delegation to counter a threatened UN Human Rights Commission vote against India. "Even Vajpayee regularly consulted the Opposition in the built up to the Kargil War and opposition views only helped in presenting a united face," said Tyagi who mentioned traditions should be followed.
BJP's dilemma
Most internal security experts agree with the government's decision to not divulge India's response to the attack in Uri. But Modi's silence and the party high-command's diktat against speaking on Uri a day after the attack has definitely put pressure on the rank and file of the party.
The RSS has notably maintained a near silence on the whole episode till now.
BJP leaders had posed aggressively on the day of attack - Sunday, with MoS, PMO, Jitendra Singh saying that 'not responding would be cowardice', and Ram Madhav demanding a whole jaw for one tooth.
But since then the party seemed to have reviewed its stance. The response of BJP leaders since then has been far more subdued. With Union Law Minister Ravi Shankar Prasad complaining that relations between India and Pakistan "will never be the same." And the former Army chief and Minister of State (External Affairs) VK Singh, going as far as to advise army to respond "coolly" to the attack with proper planning.
When a senior party member was asked whether he was aware of how his party was being mocked through jokes on WhatsApp and whether he wasn't feeling public pressure, he said his "blood was boiling also, but we have to remain calm during such a moment of crisis and not get overtly emotional."
This is the same party that had carried out loud, angry protests throughout the capital after Lance Naik Hemraj's decapitated body was recovered from the Line of Control (LoC) in Kashmir in 2013, demanding 10 Pakistani heads for every one cut off an Indian soldier.
"Yes I've seen those jokes. Our blood also boils as Indians. But what can we do? If the party has has asked us to maintain restraint, we must trust their leadership. People get very emotional at such moments. But we have to maintain calm and trust the leadership. But I'm sure a proper response will come."
While the party members don't admit it, in Delhi and outside they are under tremendous public pressure to explain their government's response to repeated attacks by Pakistan. Party members say that they haven't lost morale.
"Of course the public is talking about it all the time. This is the talking point at every paan-wallah's shop. Public is demanding answers but that shouldn't dampen our morale. The leadership knows and we trust them," said a senior party worker in Uttar Pradesh.
One senses dissatisfaction in their voice through the pedantic tones in party workers' voices (it "shouldn't dampen our morale"). These are not their own words. Their is clearly a sense of urgency and uncertainty in BJP's rank and file about government's response at least in UP which goes to polls early next year.
And Mayawati has already made their position difficult. She even went to the extent of predicting that Modi will go to war with Pakistan to win UP.