UP polls: BJP hasn't taken its eye off the prize, goes all out to woo OBCs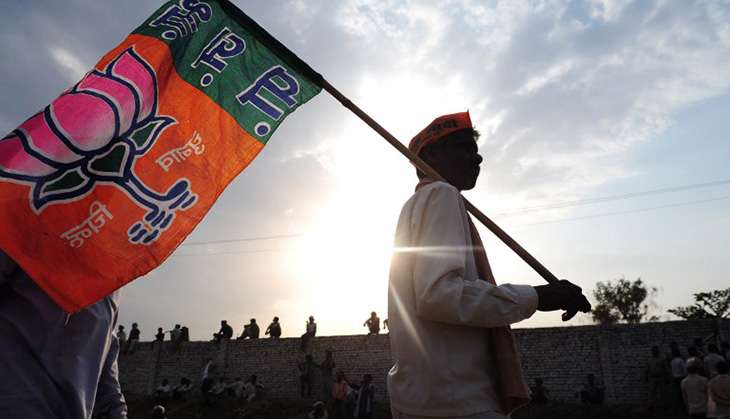 Away from the capital, and the debate about demonitisation, BJP hasn't taken away its eyes from the electoral battle in Uttar Pradesh. On 15 January, the party held its biggest ever series of events aimed at the socially-backward communities.
Party sources said that they were targeting especially OBCs, including those living in areas dominated by Samjwadi Party (SP) and the Bahujan Samaj Party (BSP).
Also read - Demonetisation: Opposition to corner Modi govt in Parliament and on streets
Going all out
The party conducted functions for socially backward community in more than 15 assembly constituencies in UP on Tuesday. The day was chosen to coincide with birth anniversary of tribal leader Birsa Munda.
The backward communities were perceived to have drifted away from BJP after a series of attacks on members of backward community, the most notable being the Una incident.
Since then the party has tried almost everything, from carrying yatras across UP of Buddhist Monks - the Dhamma Chetna Yatra, recruiting faces of backward community faces from other parties, parading the Una victims themselves through UP, and holding events exclusively for backward communities.
A clear edge
The party has a clear edge over other parties when it comes to rally for the backward community. The party has over 40 MPs belonging to various socially disadvantaged groups. And it has made plans for all those MPs to visit the state in turns and anchor these events.
Harish Chandra Srivastava, senior party functionary and spokesperson, gave details about these sammelans and the idea behind them.
"There are just over 400 assembly seats in the states and we've planned 200 rallies for the backward communities. Each event will cover two assembly seats, so that we cover almost all the state well before the election."
Srivastava added, "We have divided our strength of backward community MPs throughout the state. Our senior leader Rajesh Verma is going to Gonda, state president SP Maurya is visiting Shahabad, Gopamau is being visited by Sundarlal Lodhi, MP Ravindra Kushwaha is visiting Padrauna and Kushinagar, former minister Ramkumar Varma is hosting functions at Ranigunj and so on."
"It is our party that has got popular backward leaders like Swatantra Dev Singh, Ashok Katariya, Anupama Jaiswal, KP Maurya, SP Maurya. And our party that has made members of socially disadvantaged communities like Santosh Gangwar, Anupirya Patel, Uma Bharti etc."