UP 2017: As Akhilesh's rath sets off, Shivpal conspicuously missing from yatra hoardings, standees
In the build-up to Chief Minister Akhilesh Yadav's Rath Yatra the Lohia Path was plastered with hoardings and standees from which the Samajwadi Party State President Shivpal Yadav's photograph was conspicuously missing.
These hoardings far out-numbered the few standees and a couple of banners announcing the upcoming silver jubilee function of the party on 5 November which held out an olive branch with - "Shivpal kahen dil se, Akhilesh ka abhishek phir se" (Shivpal says from his heart, Akhilesh to be anointed again).
The combined appeal for rath (chariot), a misnomer for a Mercedes bus, yatra and the silver jubilee function is sponsored by the controversial member of the legislative council Ashu Malik, whose complaint had led to the expulsion of Pawan Pandey, a minister close to Akhilesh.
But it is not only the hoardings, but Shivpal's physical presence is also unlikely at Akhilesh's show. Though Mulayam, it is said, will be there to bless his son.
Power show
The specially designed Mercedes will leave for the first leg of campaign in Unnao on 3 November, but buses ferrying his supporters began descending on the state capital from 2 November.
As Akhilesh wants the launch of the campaign to be a show of strength, his supporters began converging on Lucknow for the flag off from a day before.
After the family feud had played out on national TV, Akhilesh had mustered the support of 183 out of 229 MLAs to thwart any misadventure by Shivpal and has since ensured that there is no softening of his tough posture.
The Yadav family picture still remains fuzzy with speculations about the presence of Amar Singh at the party's foundation day silver jubilee celebrations. Akhilesh had confirmed his participation recently.
Also, present at the big bash will be Shivpal and Gayatri Prasad Prajapati, both of whom have been sacked by the chief minister and is yet to be re-inducted into the ministry.
While the "samajwadi" Akhilesh dumped the bicycle for a luxury bus as a symbol of development, Shivpal held a meeting of the party's youth wings in Lucknow on Wednesday and was allegedly angry at the poor turnout.
Akhilesh has also urged his supporters to make the silver jubilee event a huge success.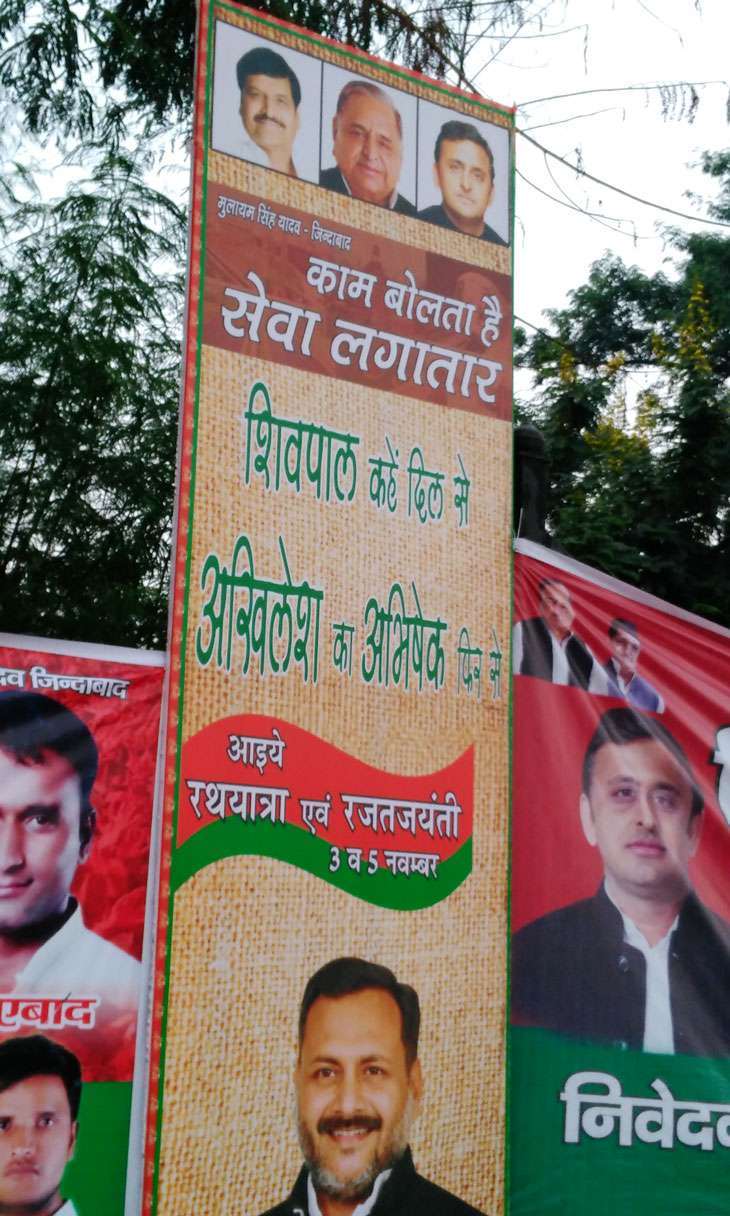 Atul Chandra/Catch News