Trinamool sweeps Bengal Panchayat polls. But has violence made it a pyrrhic victory?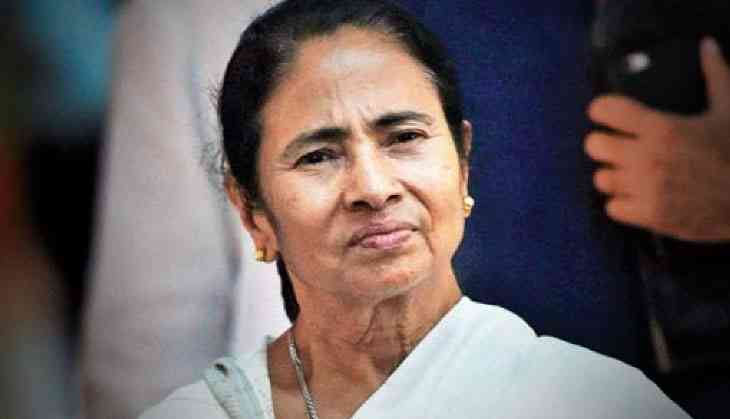 Predictably, the All India Trinamool Congress has swept the West Bengal rural local body polls, winning almost all the Zilla Parishads and getting a 90% majority in all the three tiers of the Panchayat system.
BJP was a distant second, winning some seats and reaffirming its place as the main Opposition party in West Bengal. The CPI(M) and the Congress stood at third and fourth respectively.
Out of total 31,802 Gram Panchayat seats Trinamool Congress won 20,103 seats, BJP won 5291 CPI(M) won 1522, Congress won 969 seats and Independent candidates won 1708.
Chief Minister Mamata Banerjee on Thursday dedicated her party's astounding victory to the people of the state. She also took the opportunity to lash out at the BJP particularly Prime Minister Narendra Modi, accused the AITC of murdering democracy in the state.
Banerjee said "Our party won a landslide victory. We got 19 out of 21 zilla parishads. We have won despite the canards spread against us by the BJP. She also accused the BJP of going against constitutional norms in forming the government in Karnataka.
Meanwhile, there were reports of violence on counting day as well in various districts like Purulia, Alipurduar, Jalpaiguri,North 24 Pargana, Malda, Murshidabad, Coochbehar and Jhargram. The State Election Commission had to stop counting in North 24 Pargana and Coochebhar after they received reports that local Trinamool workers barged into counting enters and tried to snatch the ballots and started stamping ballot papers with their own party symbols. There was violence in Nituria in Purulia, Nadia district's Majdia and Bhagwangola in Murshidabad.
A senior official of the State Election Commission "We have received complaints in several booths that ballot papers have been allegedly snatched by the ruling party workers. We are investigating the matter."
According to political analysts, the results are no different from the last few elections in which the AITC swept but BJP emerged as the principal Opposition.
Maidul Islam, Professor of Political Science at Centre for Studies in Social Sciences, said " The main reason for BJP's stunted growth in West Bengal is that in Bengal, it remains structurally weak due to infighting within own ranks and inability to match up to AITC's organised ground network. The difference between BJP's rise in Bengal and elsewhere in India is that while in other parts of the country it can grow relatively unhindered, in Bengal it is facing organised and violent resistance from the ruling Trinamool Congress In Kerala too they are facing the same resistance from the Left"
According to Islam, the violence during the electoral process is an extremely disturbing trend.
Another analyst Amol Mukherjee said "The results of the Panchayat elections indicate that AITC is not only the ruling party in Bengal, it is also the most dominant political force. The BJP is clearly the chief Opposition party while the Left Front is a poor third, and Congress is non-existent in Bengal."
Partha Chatterjee state parliamentary affairs minister said "The election results clearly indicated that the Opposition parties failed to perform on the ground. They approached the Court but they failed to prove their strength on ground. People voted us for the development work carried out across the state."
Dilip Ghosh, state BJP president, said " It is not a one-sided win for the ruling party, BJP is still a part of the race, and they have grabbed the second position despite large-scale booth capturing and other tactics to intimidate voters. Even many of our candidates have failed to file their nominations."