Trinamool MLA votes in favour of BJP-led govt in Manipur. Narada effect?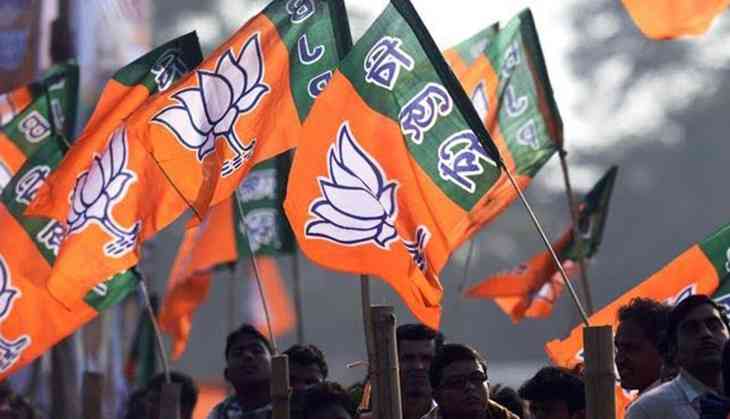 In a strange turn of events, the lone All India Trinamool Congress (AITC) MLA in Manipur, T Ravindra Singh, on Monday extended support to the BJP-led government when he cast his vote in favour of new CM N Biren Singh in the Manipur Assembly.
Ravindra said: "I have cast my vote according to the party's diktat."
Senior Trinamool leader Mukul Roy explained: "We are not supporting the BJP, but since we do not want immediate elections in Manipur, we supported the BJP government.
Congress cries foul
The AITC's decision to support the BJP government in Manipur has been criticised by the Opposition, who claimed that party chief Mamata Banerjee's 'secret understanding' with Narendra Modi had been exposed.
The Leader of the Opposition in the West Bengal Assembly, Congress's Abdul Mannan, said: "At a time when the Trinamool Congress is at loggerheads with the BJP government at Centre over various issues including demonetisation, as well as expressing its verbal support for the Congress-Samajwadi Party combine in the Uttar Pradesh election, the move to support the BJP in Manipur is quite unnerving. Though Congress is the single largest party in the Manipur Assembly, it has decided to support the BJP government."
West Bengal Congress leaders say Mamata's double standards have been exposed.
Adhir Ranjan Chowdhury, chief of the West Bengal Pradesh Congress Committee, said: "We have said earlier that Mamata is keeping double standards. This has been exposed."
Worried about Narada?
The Trinamool Congress has extended its support to the BJP at a time when the Calcutta High Court has ordered a CBI inquiry into the Narada sting operation, and asked it to submit a preliminary investigation report by Tuesday.
CPI(M)leader Sujan Chakraborty said: "We have already said that there is a secret understanding between Trinamool Congress and BJP, and it is getting clear day by day. We hope that the understanding does not impact the investigation of the Narada sting operation."
Political analysts feel that the support to BJP indicates that the AITC is worried about the CBI report.
"Trinamool leaders like Sudip Bandyopadhyay and Tapas Pal have already been sent to custody for their alleged involvement in the Rose Valley scam. Now that the CBI is investigating the Narada sting, it's clear that the party is worried," said Amol Mukherjee, political analyst.