There's little to choose between Modi and Nitish: wannabe cop Vinit argues for NOTA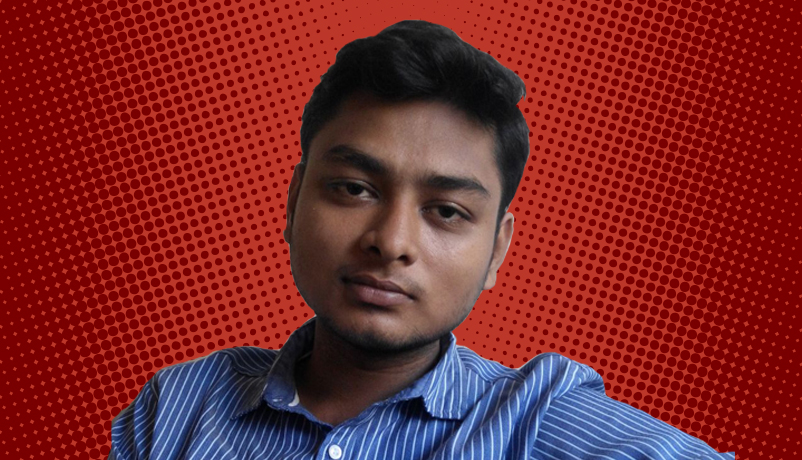 The dilemma
Post graduate student Vinit Sinha doesn\'t want to vote for NDA or the grand alliance
He says Bihar hasn\'t progressed much, and that the issues are the same as 10 years ago
The choice
Vinit says his sitting BJP MLA needs to be changed but he doesn\'t like the \'other party\'
He is yet to make up his mind, but he is leaning towards NOTA
More in the story
How the caste system is hampering the likes of Vinit from getting jobs
The state of education in Bihar and how the youth thinks it can be fixed
Elections are not just about politicians. They're about people and issues. And what will really drive their vote.
Catch is, therefore, starting a 'People of Bihar' series, which will daily capture what different impact groups across the state are feeling. This is true insight on the Bihar election: up-close and hyper-personal.
The wannabe cop who's arguing for NOTA
"Elections are not about choosing the right candidate. They're about choosing the least wrong one."
This 'lesser evil' principle is a common thought among the youth of India. In this case, these words come from Vinit Sinha, 23, who is travelling back to Patna from Delhi in a jam-packed Sampoorna Kranti Express.
Vinit is pursuing his MA in Political Science from the Nalanda Open University, and had gone to the national capital to give an entrance exam for sub-inspectors.
There's commotion after Vinit starts arguing with BJP and JD(U) supporters in the train. The topic is how candidates without criminal records need to be chosen in elections. Vinit says 'None of the above', or NOTA, is a good option.
Vinit, a resident of Patna, graduated in 2014. Like many other aspirants from Bihar, he started preparing for competitive examinations. But he has not had much success.
He feels that corruption and the caste-based reservation system dents the hopes of many like him. Instead, he favours the idea of reservation for the economically backward, just not on the basis of caste.
Here's what this keen observer of Bihar's politics had to say about the upcoming assembly polls.
Have you decided whom will you vote for?
It's like choosing between two wrongs. Maybe I will vote NOTA.
The problem is that our sitting MLA, a BJP man, has been in the assembly for around 20 years, which is a very long time. I think there should be a change of power once in a while, and I don't like the other party. So, to my mind, there is a conflict between the party and the candidate. NOTA seems a viable option.
Why don't you give one more chance to the NDA or the JD(U)'s grand alliance instead of NOTA?
That's simply because the election today is being fought on the same agenda as it was 10 years ago. This itself defeats the claims of development in the region.
When the BJP and the JD(U) fought together 10 years ago, they had fought for the same issues - electricity, water, education, and to get rid of Lalu Yadav's 'gunda-raj'.
What is the first thing you'd want the new government of Bihar to change?
Education. We talk about the Right To Education and such things, but I think the whole idea of RTE is flawed. It focuses only on how children can be brought to schools.
You may bring children to school by giving them a cycle, or a school dress, or a free meal, but the question is, does that suffice? The focus should be more on the quality of education.
'The BJP man has been our MLA for 20 years, and change is needed. But I don't like the other party'
In Bihar, when you are not ready to pay teachers sufficiently, how do you expect good people to come and teach? This is why we have teachers on contract with little efficiency. The world has also seen photos where people climb walls to help the students cheat.
You don't have a job despite being a graduate. Do you think the state government is responsible for that?
I wouldn't say it's solely responsible. But yes, nepotism, the so-called 'jugaad', red-tapism and corruption do play on the mind of the youth. Moreover, the emphasis on reservation too causes dismay for many.
In your estimation, is this election based on caste or the issue of corruption?
This election is completely caste-based. The fear is that you never know when caste-based politics can take a communal turn.
Corruption and other issues may be talked about, but I don't think any of the parties is taking it seriously enough.
The election has been built up as Nitish Kumar vs Narendra Modi. Do you think people should vote for a face?
I personally don't think that works. If you vote on the basis of a face, then after sometime, you will certainly feel cheated, which is what's happening right now after the 2014 general election.
What matters is the intention, and whichever party seems more committed to the needs and demands of the state should be collectively voted for.
Also read: An ATM guard who's always with a book, and why he'll vote NOTA