The name game: Punjab CM Amarinder refuses to erase colonial names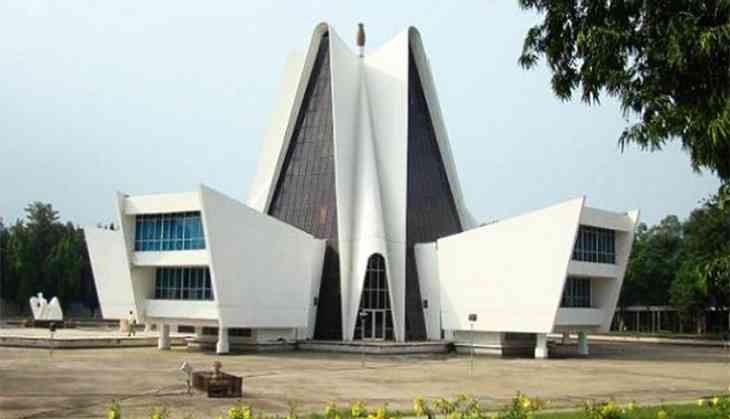 What's in a name?
A lot as far as politicians in India are concerned - new governments are fond of the business of new names.
Two such proposals have been made recently in Punjab: cabinet minister Sadhu Singh Dharamsot proposes that Punjabi University at Patiala be named after the tallest Akali leader Gurcharan Singh Tohra and Manpreet Singh Badal, another cabinet minister, has suggested that roads and monuments bearing the names of the bygone British era be changed.
But Chief Minister Amarinder Singh has already stonewalled the move.
The suggestions
Dharamsot's suggestion came at the programme held at Tohra's village on 1 April to mark the Akali leader's death anniversary.
Dharamsot had been deputed by Amarinder to participate in the programme and the leader of opposition in the state Assembly from the Aam Aadmi Party (AAP) HS Phoolka also shared the dias with the Congress leader. The Shiromani Akali Dal (SAD), the party to which Tohra had belonged, chose to organise a separate event at Bahadurgarh.
In his address, Dharamsot reportedly said that a proposal would be moved in the cabinet meeting to rename the Punjabi University after Panth Ratan Tohra.
Amarinder's stand
Amarinder has already rebuffed a suggestion on renaming roads and monuments from British era, ruling out a Spain-like 'Historical Memory Law' to 'erase all remnants of cruel and humiliating British colonial rule' in the state after Manpreet Badal proposed to bring in a legislation that would formally condemn British rule and destroy its remains.
Amarinder said that as a historian himself he does not believe in wiping out history but in learning from it. By changing the name of Akbar Road, India cannot not wipe out the existence of Emperor Akbar, he said while making it clear that he is not in favour of the kind of legislation that Manpreet had propounded.
According to him, history can neither be changed nor rewritten. "It is a part of India's past, from which we have already learnt our lessons and moved forward," he said, adding that he is personally not in favour of tampering with history, be it good or bad.
Tohra's legacy
Seen as among the most powerful Akali leaders, Tohra is remembered for his honesty and straightforward attitude. The president of the Shiromani Gurudwara Prabandhak Committee (SGPC), the organization governing the Gurudwaras in the north, for 27 years, his political relevance can be gauged from the fact that he was seen as the second pole in Akali politics who kept checks and balances over former chief minister Parkash Singh Badal.
People believe that had Tohra been alive, SAD could never have been reduced to being the third force in the state assembly after the drubbing it recently got in the assembly polls.
Tohra's legacy is something that every political party wants to cash in on. For the Congress, it provides a stick to beat the Akalis as they refer to the stature and honesty of Tohra, whose village is in Patiala district - which is also the home turf of Amarinder.
Despite being in opposite political camps, Amarinder has regarded Tohra as a scholar and a mass leader. The two had cordial relations at one level despite being bitter against each other on political platforms.
During the course of the campaign for the assembly polls, AAP too had tried to cash on the image of Tohra by fielding his adopted daughter Kuldeep Kaur from the Sanaur seat in Patiala district. But many people were miffed with the choice because her husband Harmail has been an Akali minister in the past.
A waste of resources
Dharamsot's suggestion to rename the university after Tohra would have few takers because renaming of institutions or monuments is something people do not like and see it as a wastage of resources.
Political analysts like Jagtar Singh point out that Punjabi University is the second university in the world that is named after a language after the Hebrew University in Israel. "Punjabi University has its unique identity that can't be diluted. Can anyone talk of renaming Panjab University whose roots are traced back to Lahore and is amongst the oldest in India and Pakistan?" he has pointed.
Jagtar feels that Punjab needs an autonomous institution on historical research and this can be named after Tohra. He has contested that changing names do not catch the fancy of the people. He has given the example of Mohali being a popular name despite the district being reamed as Sahibzada Ajit Singh Nagar.
"It would be a very wrong move to rename the university. Such a suggestion was made earlier also from someone in Tohra family. If the government is keen to pay respects to Tohra it should instead put the university in order. The institution is grappling with a financial crisis. It should do away with the practice of re-employing teachers after retirement and should properly investigate the scandals that have come to light recently including those pertaining to maintenance and purchase of paper," pointed Beant Singh, a research scholar at the institution.