The Modi cabinet reshuffle in numbers: 19 in, 5 out and more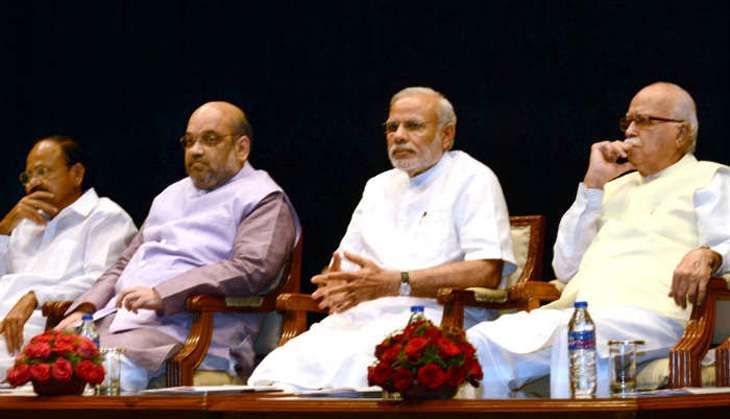 The much awaited, and speculated cabinet rejig of the Modi government finally took place on Tuesday.
Here's a breakdown of what happened:
Number of new faces inducted in the cabinet.
They are: PP Choudhary, Subhash Ram Rao Bhamre, MJ Akbar, Arjun Ram Meghwal, Anil Madhav Dave, Ramesh Jigajinagi, Purshottambhai Rupala, Jasvant Sinh Bhabhor, Mahendra Nath Pandey, Fagan Kulaste, Vijay Goel, Anupriya Patel, Mansukh Mandaviya, SS Ahluwalia, Rajen Gohain, Ajay Tamta, Ramdas Athwale, Krishna Raj and CR Chaudhary.
Also read -
This is Amit Shah's Cabinet expansion, not Modi's
Number of ministers dropped from the Modi cabinet.
All these were Ministers of State.
They are: Sanwar Lal Jat (water resources), Nihalchand (Chemical and Fertilisers), Ram Shankar Katheria (Human Resources Development), Mansukh Bhai Vasava (Tribal Affairs) and Mohanbhai Kundaria (Agriculture).
The first two represent Rajasthan in the parliament, and the last two represent Gujarat, while Katheria is an MP from Agra, Uttar Pradesh (according to reports, he may have been shunted thanks to his communal rhetoric).
Number of ministers who represent Gujarat.
Gujarat, which goes to election next year, is slated to see a tough contest and some political observers are saying that BJP may even lose, if leadership vacuum is not addressed, patidar agitation is not controlled and seats in rural Gujarat will be Achilles heel.
Mansukh Mandaviya is the most significant choice - he has vast experience in Gujarat's agriculture sector and is also a Patel face.
Uttar Pradesh, which also goes to a tightly-contested poll next year now has 3 ministers - two are women, Anupriya Patel (Kurmi, OBC), Krishna Raj (dalit) and Mahendra Nath Pandey (Bramhin). The equal representation is possibly a result of calculating caste connotations for 2017.
The number of new ministers who belong to Scheduled Castes.
They are: Arjun Ram Meghwal (Rajasthan), Ramesh Jigajinagi (Karnataka), Ajay Tamta (Uttarakhand), Ramdas Athwale (Maharashtra) and Krishna Raj (Uttar Pradesh).
Additionally, there are two Scheduled Tribe ministers: Jaswant Sinh Bhabor, (Gujarat) and Rajen Gohain (Assam); one Muslim - MJ Akbar, Rajya Sabha (Jharkhand) and one Sikh, SS Ahluwalia (Darjeeling, West Bengal).
More in Catch - Modi Cabinet reshuffle: With 3 new faces, UP tally goes up to 14
Modi Cabinet: 5 districts of UP become nucleus of power at Centre
Cabinet reshuffle: has Prakash Javadekar been promoted at the cost of Piyush Goyal?