The miracle that is the DDCA. Or why Kejriwal is going after Jaitley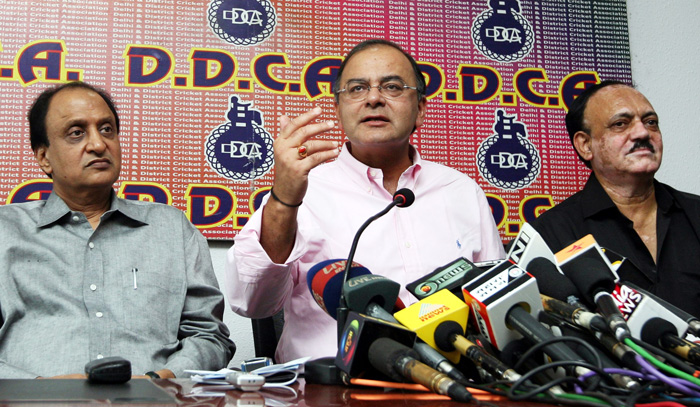 The raid
CBI conducted a raid on Delhi CM Arvind Kejriwal\'s office on Tuesday, 15 December
It says the raid was on principal secretary Rajender Kumar
But Kejriwal alleges the raid was conducted to seize a file related to the DDCA case, and thus protect Arun Jaitley
The case
The Delhi and District Cricket Association has been under the scanner for years
There are many cases of financial fraud and other malpractices against the body and its officials
Jaitley was the boss of the DDCA from 1999-2013
More in the story
Why is Kejriwal making allegations against Jaitley without showing any proof?
Just how deep is the DDCA quagmire?
Delhi hosted a Test which lasted almost the full five days during the recent series against South Africa. That pretty much covers everything that is right in the Delhi & District Cricket Association (DDCA).
DDCA is what miracles are made of. It's a miracle no one is in jail. It's also a miracle that it has managed to build huge structures within spitting distance of the walls of the Ferozeshah Kotla monument. It's a miracle that the staff gets paid. It's a miracle no one has shot anyone else inside the premises, including the meeting room and the bar.
Also read - Despite Kotla relief, here's why DDCA is still a mess
It's a miracle that DDCA keeps getting matches to host. But as soon as BJP MP Anurag Thakur became the BCCI secretary, that miracle could be explained.
The association has no funds to speak of; many accounts were frozen over the years. There are cases pending over the association and its members.
The structure came up, cocking a snook at the reservations of the Archaeological Survey of India, thumbing its nose at the fire and civic licences and laughing its way to one match after the other.
Opportunity for Kejriwal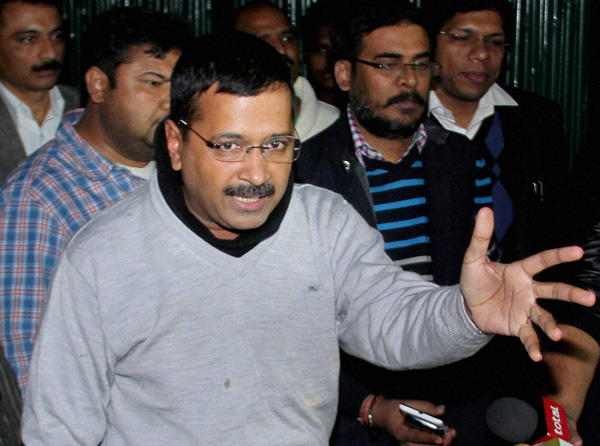 Many have tried to repair the damage, the most recent being former India captain Bishan Singh Bedi, who involved Delhi Chief Minister Arvind Kejriwal in the mess.
That is when the excrement really hit the ventilation.
Kejriwal found an excellent opportunity to put one over the BJP, since its big gun Arun Jaitley is the man under whom the DDCA had survived for long.
He instantly got the Delhi government machinery into action to initiate a probe, and came to the conclusion that the DDCA should be disbanded and a committee set up to run cricket in the capital.
But what the CM does not know is that DDCA is a platform for all concerned. It has been a platform for Congress leaders to flaunt themselves when Pakistan plays here, and even invite their Pakistani counterparts.
It's a miracle no one is in jail. It's a miracle no one has shot anyone inside the DDCA premises
Passes for matches here have set up political and government careers, as well as destroyed them. People will go to any extent to grab a seat at the Kotla when the big teams are around.
The judiciary isn't beyond that either. So it's no surprise that DDCA got a reprieve and South Africa played here.
Office-bearers, past and present, have laughed their way from one match to another, surviving one accusation and investigation after the other.
Political bluster
The situation really got funny when Kejriwal shrilly began making accusations that the CBI raids in his office premises on Tuesday, 16 December, were actually to rescue a file pertaining to DDCA. According to the CM, on Tuesday evening, "Jaitley ji phans gaye hain".
So Jaitley is in trouble, is he? That's new.
Jaitley's response was typical: "His (Kejriwal) morning statement appeared to be prima facie incorrect, but the evening one seems to be absolute rubbish. And I don't think I need to respond to rubbish."
Then, the next day, the Congress also jumped onto the anti-Jaitley bandwagon. Its leaders Ghulam Nabi Azad, Mallikarjun Kharge and Ajay Maken issued a statement demanding Jaitley's sacking.
Kejriwal says CBI raid on his office was to rescue a DDCA-related file. "Jaitley ji phans gaye hain"
"Indian National Congress demands that Shri Arun Jaitley as Chairman of DDCA (December 1999 to December 2013) and his team's gross financial irregularities in DDCA are inquired into by a Joint Parliamentary Committee (JPC) to arrive at the truth." the trio stated.
The leaders also attacked Kejriwal's comments. "Since the dramatic and crass threats of setting up a Commission of Inquiry by Delhi government are nothing but empty rhetoric owing to the fact that as per law, Delhi government does not have the power to do so without the approval of the LG and the Home Ministry, it will prima facie give Shri Jaitley a chance to sit pretty while wrangles over jurisdiction will typically continue.
"INC also demands that pending the completion of inquiry through a JPC, Shri Arun Jaitley steps down, failing which the PM should sack him."
The allegations
One is asked what is in public domain about DDCA. Well, technically, every case filed, every account sealed and every report to every probe is in public view.
- As per to a parliamentary reply by MoS Finance, Jayant Sinha, in response to a question from BJP MP and anti-DDCA crusader Kirti Azad, "violations" were noticed under several sections of the Companies Act, 1956.
Also read - Kejriwal appointed panel says suspend DDCA, bring it under RTI
- According to observations of the Serious Fraud Investigation Office (SFIO), there are contraventions in: "transaction with directors and managerial remuneration", "disclosures of annual accounts", "accounting standards", "non-maintenance of accounts on accrual basis"
- The report compiled by the committee appointed by the judiciary to look into the complaints against DDCA is littered with examples of waste and misappropriation of funds, "theft and/or criminal breach of trust", unfair practices on the part of office-bearers, "massive and continuing irregularities" in the affiliation of clubs etc. It has also found many instances of bending and breaking laws in the reconstruction of the Ferozeshah Kotla ground, and in accepting age fraud "in a systematic manner".
Why DDCA has survived unscathed
Kejriwal demanded that the association be brought under the Right to Information Act (RTI). What he doesn't know is that the association comes under the Societies Act, not the Government of India. It will take some major rule reshuffling to impose RTI there.
This brings us to an obvious question. If Kejriwal knew Jaitley had gotten stuck, how come he didn't make the findings of the probe public?
The Congress has demanded a probe by a Joint Parliamentary Committee. It wants the PM to sack him
Kejriwal has often touted transparency and integrity and, equally, often found his own MLAs falling short of that. So why sit on the findings? To use it as political leverage? To have a secret weapon against the BJP?
Or is it just to get passes for the next match?
This is exactly why DDCA has survived. Jaitley wasn't hauled up when the Congress was in power, and certainly not when the BJP was running the show.
And now, even the AAP is actually playing a game of chicken, waiting for the opposing party to make a move.
We don't know what the CBI raid was really about, but one is sure there are protocols about investigating agencies entering the offices of a democratically-elected representative of the people.
It could well be as Kejriwal says - to rescue the DDCA file. But to make such accusations without any concrete proof is not just silly, it is libellous.
But 'Silly & Libellous' would make a perfect law firm to represent DDCA and its office-bearers.
All in the same boat
An association which names 30-strong teams at age-group level (to satisfy rival factions) and fields two teams for the same Ranji Trophy match (when said factions aren't satisfied) can't be fazed or pinned down with just accusations.
Maybe that is why the 'DDCA file' is such an issue.
It's all a game, and one isn't referring to the cricket being played, fairly well one may add, by the Delhi boys.
Political parties are using everything at their disposal to manoeuvre their way in and around DDCA. Just like the association officials do in their elections and team selections.
So who can blame whom? They are all in the same leaky boat.
More in Catch - Factional politics! BCCI-AAP turf war leaves former greats stranded
Nadal & Federer in New Delhi: epics are made of these
Aditi Chauhan: Why India needs to help the promising goalkeeper