Tapas Pal drags Babul Supriyo's name into Rose Valley scam, Supriyo calls it political vendetta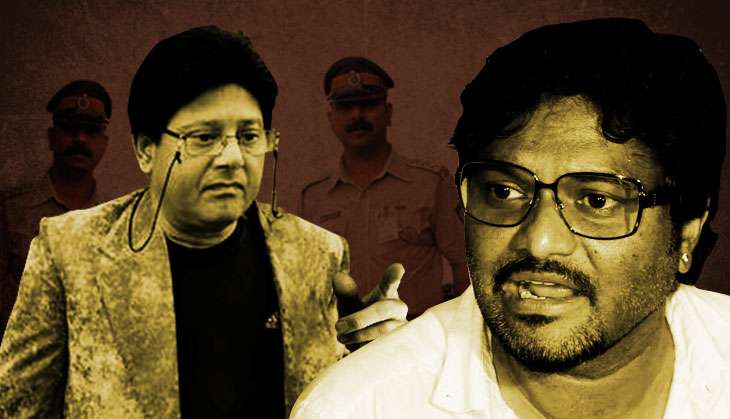 A day after All India Trinamool Congress (AITC) MP Tapas Pal accused BJP MP Babul Supriyo for his links with the Rose Valley chit fund scam, Supriyo admitted that he did have links with the group. His crew was once sponsored by Rose Valley during a shoot, Supriyo said, but that doesn't mean that he was involved in the scam.
"I am contemplating legal action against the videos that have been uploaded on social media by Trinamool. I have asked TV channels to provide me with the footage where Pal and his wife have named me, I have instructed my lawyers to immediately explore the options for a stringent defamation case," said the MP representing Asansol.
According to Supriyo both Didi (Mamata Banerjee) and Pal have accused him out of political vendetta. But, Supriyo added, he respected the chief minister's chair and thanked Mamta for offering him very low price when he booked Banga Bhavan in New Delhi during his marriage ceremony.
The 'vendetta', however, does not seem to be only against Supriyo. Banerjee also claimed Roopa Ganguly, a BJP member in Rajya Sabha, was also involved in the chit fund scam and she said she has received information that Ganguly has links with the chit fund group.
"The group can use film stars, actors, prominent personalities to promote their product. Any person can become a brand ambassador of any company, but that does not mean that he/she is involved in the scam. If anybody is in power at the Centre, they can do anything. I can also put anybody in jail, but that is not democracy," Banerjee said on Friday after Pal's arrest.
On the other hand, Ganguly said, "If the chief minister has said anything then it needs to be looked into. She cannot say anything without having any proper evidence."
With both AITC and BJP accusing each other of political vendetta, it is to be seen whether the actual beneficiaries of the group get punished or not.
On Sunday Pal said the Rose Valley Group chairman Gautam Kundu had famed him and his innocence will be proved in due course.
Meanwhile, Central Bureau of Investigation is likely to question a Bengal actress, also an AITC MP, in this connection.
Edited by Jhinuk Sen