Swine Flu hits Rajasthan hardest in December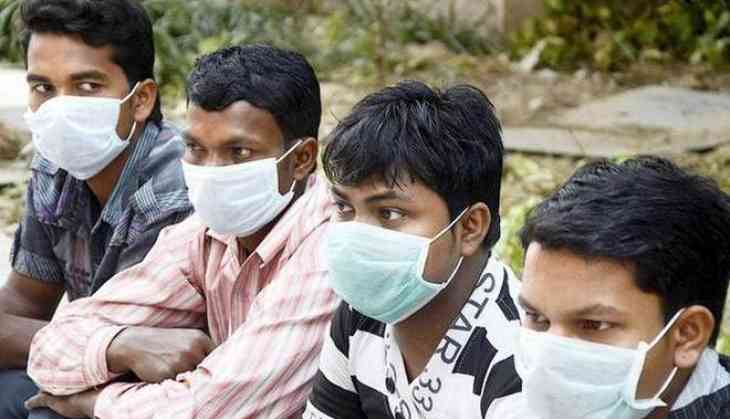 Swine flu cases in Rajasthan smashed all past records in the month of December with no less than 310 persons testing positive in the state. In the last four days alone, 113 new cases of swine flu were reported. While on December 24 and 25, 28 new cases of swine flu surfaced each day, on December 26, 19 patients tested positive and on December 27, 38 cases were declared positive.
As the disease played havoc in Rajasthan in the past one year, one member of the state legislature, BJP MLA Kirti Kumari of Mandalgarh in Bhilwara district, and one Rajasthan Administrative Service (RAS) officer succumbed to swine flu affliction. In the RAS Training school in Jaipur, seven trainee officers were detected with swine flu virus a few days ago. Recently, three medical students and a couple of senior doctors of the government-run SMS Hospital in Jaipur have been found suffering from swine flu.
The worst-affected cities include Jaipur, Jodhpur, Kota, Bikaner, Bharatpur, Sikar, Nagaur and Jhunjhunu. According to doctors, delayed winter provided a conducive environment for Michigan virus of swine flu to thrive in state.
With a view to checking the spread of the virus, Medical and Health Minister Kali Charan Saraf said screening would be done in every house in the areas hit by the virus. Arrangements have also been made in hospitals to ensure regular supply of medicines, said Saraf while chairing a meeting called to review the arrangements to contain the spread of virus in the state.
Meanwhile, the recent strike of government doctors also bought the health facilities to a standstill in the desert state. Though the medicos have now returned to work after an agreement with the state authorities, it may take some more time for the medical infrastructure in the state to regain normalcy.
The Health Minister said the district hospitals, primary health centres and community health centres have been equipped well with screening facilities. Isolation centres are also being set up at these places, Saraf said. Tests for swine flu are being conducted free of cost in medical colleges in Jaipur, Bikaner, Kota, Udaipur and some other cities. In 2017, a total of 3,528 swine flu cases were reported, out of which 272 patients lost their lives.
(With Agency Inputs)