Student council polls to be back in Punjab. That's bold of Amarinder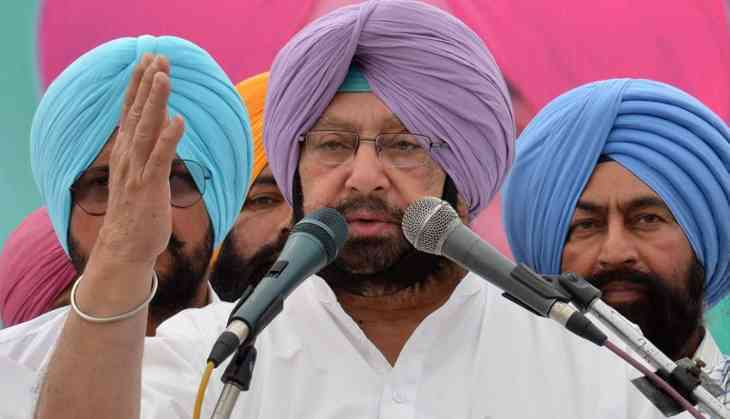 For the first time in almost three-and-a-half decades Punjab's students would get to elect representatives to students' councils. Tuesday the Amarinder Singh government announced elections to student unions in universities will be held from the 2018-19 academic session, thus fulfilling one of the promises made by Congress before last year's Assembly elections.
Apart from establishing a democratic process at grassroots, this will also be a major indicator of what the youth thinks and wants. In addition, a new political leadership can also emerge from educational institutions now instead of only from rich and powerful families. Though there are still several issues related to the implementation of the Lyngdoh Committee recommendations in the universities, it is a positive start.
Captain Singh pointed out such elections were suspended due to the state's disturbed law-and-order situation in the past. Now that there is peace and normalcy, students' elections will take place regularly. The Panjab University, Chandigarh had seen a return of elections in 1996, following a sustained agitation by the student and youth leaders.
Amarinder said students' union elections would be held in Guru Nanak Dev University, Amritsar; Punjabi University, Patiala and Punjab Technical University, Jalandhar along with their affiliated colleges. Other universities where elections are to be held include Baba Farid University of Health and Medical Sciences, Kotkapura; Punjab Agriculture University and Guru Angad Dev Veterinary and Animal Sciences University both in Ludhiana.
Elections to the students' bodies were discontinued at the height of militancy in Punjab after Operation Blue Star in 1984. The perception then was that universities were hotbeds of militancy and several militants took refuge in campuses. Also, criminal elements had started using student politics as covert.
Normalcy returned to Punjab by mid-'90s, but no party in power displayed the political will to resume students' elections despite demanding and making political commitments.
There are various views on this. One: students with political aspirations have often accused rich, powerful families of resisting students' polls as they could hamper the political prospects of their own progenies.
The other view is that political parties had no inkling of the thought process of the youth and lack of political debate was being seen as one of the reasons for the youth going directionless.
Political observers think such elections would provide an opportunity to various political forces to groom their armies right from the grassroots. In addition, leaders would also emerge on merit of their understanding of political thought from campuses instead of from a few families with clout.
Punjab has two major student organisations – the National Students Union of India (NSUI), affiliated witto the Congress, and the Students Organisation of India (SOI), the students wing of Shiromani Akali Dal (SAD).
In addition, there are Akhil Bharatiya Vidyarthi Parishad (ABVP) – student wing of rashtriya Swayamsevak Sangh – the Students Federation of India (SFI), backed by Communist Party of India (Marxist).
Several other leftist student's organisations also work at the grassroots and bring out of various publications and organise people's movements in rural areas. In the '80s the All India Sikh Students Federation (AISSF) had a strong presence.
The government's decision is expected to improve considerably political debate, the standards of which are particularly worse in private universities where students are treated almost as in primary schools with political debates and activities being prohibited.
Recently the Manohar Lal Khattar government in Haryana also re-introduced such polls after almost 22 years. Elections had been done away with by the earlier Bansi Lal-led Haryana Vikas Party (HVP) government in the state on the grounds of growing violence in campuses, including murders.
The decision came after a sustained agitation by Indian National Students Organization (INSO), the student wing of the Indian National Lok Dal (INLD). Even the NSUI and SFI had been demanding these elections.
The re-introduction of students' polls are expected to give a new shape to politics in both these states. It remains to be seen how the change comes about and who capitalises on students' politics.