SP releases candidate list for UP polls, murder accused Amanmani Tripathi on it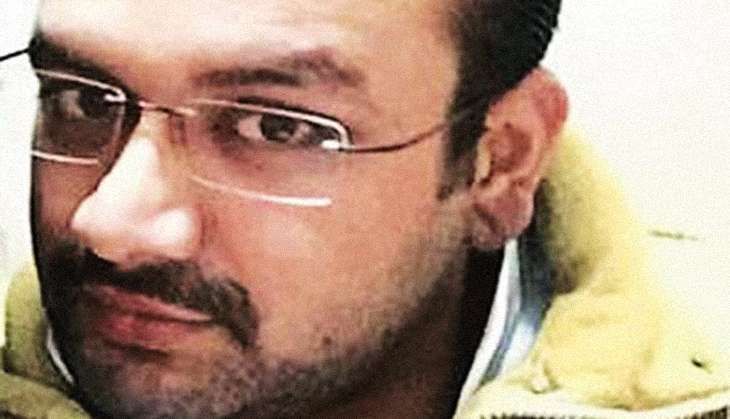 Amanmani Tripathi, who is an accused in the murder of his wife Sara, has been declared as Samajwadi Party's candidate from Nautanwa in eastern Uttar Pradesh. He is also facing charges in another case for kidnapping and extortion.
Also read - Akhilesh snubs Allahabad HC by bringing Prajapati back in office
Party president Shivpal Singh Yadav has signed the press release that announced his candidature, and that of 8 others, as well as a changing of 17 candidates.
A despondent Akhilesh
Chief Minister Akhilesh Yadav gave the impression of being unaware of Shivpal's decision. "I have given up all my rights," the chief minister told journalists after inaugurating Lok Bhawan - a new building to house CM's secretariat in Lucknow on Monday.
Ram Gopal Yadav, who had a meeting with party supremo Mulayam Singh Yadav where Shivpal and Akhilesh were also present, said that the chief minister had nothing to do with ticket distribution.
After he was summarily removed from the party president's post on 13 September and Shivpal appointed in his place, an angry Akhilesh had divested his uncle of key portfolios. He had made it known that he wanted a say in ticket distribution.
To placate him, Mulayam appointed him chairman of central parliamentary board on 17 September and it was explained that in this capacity he would play a role in distribution of tickets for the coming assembly elections.
After Shivpal's announcement changing 17 candidates and naming 9 new ones, it can be presumed that Mulayam had pulled the wool over Akhilesh's eyes.
Akhilesh's replies to media's queries were cryptic. "You must have played cards, so you would know that the one who holds the maximum trump cards wins in the end," he said.
Akhilesh appeared to play the victim card to win the voter's sympathy in his alleged fight with uncle Shivpal for control of party. At the same time he seemed to suggest that the infighting was not yet over.
Lending weight to this suggestion was a meeting held by Ram Gopal Yadav at the VVIP Guest House, not far from Mulayam's Vikramaditya Marg residence. The meeting was reportedly attended by Rajya Sabha MP Naresh Agarwal, his MLA son Nitin and minister Narad Rai. The outcome of this meeting is not yet known.
Amarmani's tainted image
The row over ticket to Amanmani is in keeping with Akhilesh's recent posturing against fielding criminals. Before 2012 Akhilesh, as state president, had given ticket to Amanmani but much has changed since then.
Amanmani, who lost the elections, also faces a murder charge and another case of kidnapping and extortion. Twelve years after his parents were arrested, Amanmani landed in jail for allegedly plotting the murder of his wife in a car accident.
By ignoring these qualities of Amarmani Shivpal has only looked at his winnability, though even that is doubtful.
Amanmani's father Amarmani and mother are in jail for the murder of poetess Madhumita Shukla. Last time Amarmani won an election was in 2007. They were both handed life term.
Despite Amarmani's tainted image he was a favourite of Mulayam. Now it seems he has developed a fondness for his murder accused son.
Fearing ouster from power the party was showing a preference for candidates with muscle and money power. Although the Qaumi Ekta Dal's merger was called off after Akhilesh's protest, there's talk of a remerger with jailed mafia Mukhtar Ansari's party for the sake of Muslim votes in Varanasi, Ghazipur and other adjoining districts of eastern UP.
Edited by Aleesha Matharu
More in Catch - Yadav civil war: Shivpal fires salvo at Akhilesh, fires 7 CM loyalists
Yadav saga ends: Akhilesh's wings clipped, Mulayam & Shivpal show who's boss