Sonia Gandhi falls ill during Varanasi road show. Akhilesh helps, Modi prays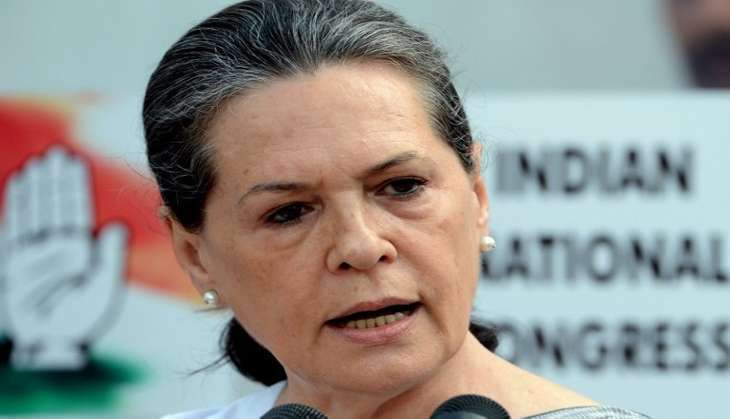 Congress president Sonia Gandhi was rushed back to New Delhi after she fell sick during her impressive road show in Prime Minister Narendra Modi's constituency Varanasi. She was brought back to New Delhi in air ambulance and reports suggest she was accompanied by Varanasi's Chief Medical Officer Dr BB Singh.
On landing at the airport, she was greeted by Priyanka Gandhi Vadra and Rahul Gandhi who were waiting for her arrival. Later, Priyanka told news agencies that the Congress President was keen to go despite a "bit of strain". From there, Sonia Gandhi was rushed to the Army Research and Referral Hospital in Dhaula Kuan considering its proximity to the airport.
Senior Congress leader Ghulam Nabi Azad, who was also part of the road show, told reporters that the Congress President was dehydrated which caused fever. He also claimed that she was stable. Once the news of her health broke out, Prime Minister Narendra Modi offered to send her doctor and an airplane to get her.
Some say it was Uttar Pradesh Chief Minister Akhilesh Yadav who helped arrange her return to Delhi.
According to reports, the prime minister also spoke to Congress' chief ministerial candidate Sheila Dikshit and inquired about Sonia Gandhi's health.
Earlier in the day, in a massive show of strength, Congress launched its poll campaign in Modi's home turf Varanasi which saw thousands turning up for the much hyped-event.
She also issued a statement after cutting short her trip which read: "Saddened that due to my ill health, I had to cut my visit to Varanasi short. Couldn't visit Kashi Vishwanath Temple either. I will come back very soon, and then visit the Kashi Vishwanath Temple."
The Congress blamed the heat and dehydration for the medical emergency and how a rally of two hours turned into a 5-hour long marathon leading to her illness. "It is rooted in every particle of India... One cannot imagine the idea of modern India without the Congress.
PM Modi tweeted praying for the Congress president's recovery. Here are some of the other tweets about her illness and hospitalisaion.
Heard about Sonia ji's ill health during her Varanasi visit today. I pray for her quick recovery and good health.

— Narendra Modi (@narendramodi) August 2, 2016
Hope Smt. Sonia Gandhi Ji is 100% fit very soon & ready to lead us in the #Congress as she has been doing all along #SoniaInKashi

— LaliteshPatiTripathi (@IncNiku) August 2, 2016
Praying for speedy recovery of our leader Smt Sonia Gandhiji. God bless her

— Sanjay Nirupam (@sanjaynirupam) August 2, 2016
Despite f having high grade fever since last 3 days, She hs dne sch a marvellous road show !
Salute to u maa ! pic.twitter.com/vDPuYByCCa

— Office of RG (@0ffice0ffRG) August 2, 2016
She ( Sonia Gandhi Ji)was very keen to go, had a bit of strain I guess: Priyanka Gandhi Vadra outside Delhi Airport pic.twitter.com/DIWYRkhbud

— Jameel جميل (@jameelsjam) August 2, 2016