Social worker Munna Jha: no matter what surveys say, I'll vote for Nitish
N Kumar
| Updated on: 13 February 2017, 5:38 IST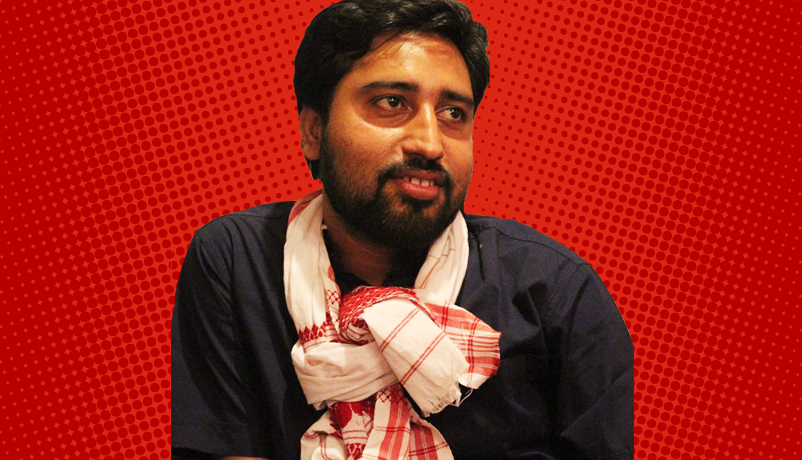 The social worker
Munna Kumar Jha is a Maithili Brahmin from Bihar
Regardless of caste, he works for the upliftment of all sections of society
The realist
Jha admits Nitish Kumar\'s administration was flawed, but still finds him worthy of a third chance
He also gives credit to Nitish\'s former partner BJP and ex-deputy CM Sushil Modi
More in the story
Jha\'s take on Lalu Yadav vs Bihar\'s emerging middle-class
His views on media coverage and opinion polls which show NDA in the lead
Elections are not just about politicians. They're about people and issues. And what will really drive their vote.
Catch is, therefore, starting a 'People of Bihar' series, which will daily capture what different impact groups across the state are feeling. This is true insight on the Bihar election: up-close and hyper-personal.
The social worker who hopes pollsters are wrong
Munna Kumar Jha worries about the society of Bihar. It doesn't matter to him that he belongs to the Maithili Brahmin caste - he is a social worker who attempts to uplift all sections of society across the state.
A 30-year-old graduate, Jha believes the emerging middle-class in the state will give a new direction to the politics of Bihar, away from the current casteist reality.
Jha has observed the opinion polls in the run up to the assembly elections, and hopes Nitish Kumar can prove the psephologists wrong and get a third term at the helm. Here are excerpts of our conversation with him.
Who will form the next government in Bihar?
It is hard to predict. But I wish that Nitish Kumar would stay as the Chief Minister.
What is so special about Nitish?
He has proved himself as far as public welfare and maintaining peace in the state are concerned. There was no major communal riot or incident of caste violence during his tenure. Nitish has played his part in trying to remove the tag of 'BIMARU' (sick) from the state of Bihar. He deserves one more chance.
Are you suggesting that Nitish's reign was unblemished?
Not at all. There were many flaws in Nitish's growth model. Most of the developmental activities were confined to the Patna area during his rule.
Nitish remained stuck in jargon like economic surveys and GDP for the better part of his stint. He did not focus enough on investment in key areas like infrastructure. For example, his stress was on buying more electricity instead of increasing the production capacity.
But, the BJP was also a partner in the growth story that you are mentioning. Why can't a leader from it provide the same level of development to Bihar?
There is no doubt that the BJP was together with Nitish Kumar in Bihar's forward march. It's leader, Sushil Kumar Modi, played a constructive role, not only as the deputy CM but also as the finance minister of the state.
Nitish has joined hands with the same Lalu Prasad whom he criticised for 'jungle-raj'. What are your thoughts about this?
The state cannot be plunged back into the era of 1990s, and there's nothing Lalu or anyone else can do about it. Bihar now has an emerging middle-class, which consists of all segments of the society.
This new middle-class is demanding urbanisation, better health facilities and a potent market.
"Nitish played his part in trying to remove the 'BIMARU' tag from Bihar," says Munna Kumar Jha
Lalu's rhetoric is a result of immediate electoral compulsions. Everybody knows he can't even think of caste polarisation once the elections are over. Otherwise, the new middle-class would prove to be his nemesis.
Lalu talks of social justice. But Ram Vilas Paswan and Jitan Ram Manjhi, major Dalit and Mahadalit leaders, also represent the same thing. What's your take on the fact that they are in the BJP camp?
Paswan is a prominent Dalit leader but Manjhi was never one. He has the image of being a political turncoat - he has switched sides from the Congress to the RJD to the JD(U) in the past. If you look at it practically, no Dalit leader can claim to have done more for their cause than Lalu and Nitish.
But isn't Lalu playing the Yadav card in the name of social justice?
He is not alone in playing caste politics. Just look at how BJP is going out of its way to placate the upper castes. Lalu is only responding to the BJP's canard that 'jungle-raj' would return if the grand alliance is voted to power. His only effort is to sustain his core vote bank.
How do you feel about the media coverage of these elections?
The media is confused. It has little idea of which way the wind is blowing and wants to keep both sides in good humour. Just read newspaper editions of districts other than Patna, and you would realise how rampant paid news has become. Anybody with money power can twist the perspective of the media to his favour.
Most opinion polls so far seem to suggest that the NDA is in the lead... What's your take on them?
These surveys cannot be ridiculed completely. They are usually close to the truth. But sometimes, such surveys are also conducted to alter the public mood.
Whatever these surveys might suggest, I will cast my vote for Nitish Kumar. The NDA has no deserving alternative to Nitish.
Bihar needs peace and communal harmony more than development. Nitish is the best bet for this.
Also read: Dalit PhD student Krishna: 7/10 for Nitish, 3/10 for Modi
An ATM guard who's always with a book, and why he'll vote NOTA
Banka Silk founder Udayan Singh wants a third term for Nitish
Graduate Azra feels Modi isn't inclusive enough to vote for
Whoever comes to power must create jobs: front-office boy Divyanshu
Nitish is a better leader than Modi: Student politician Zeeshan
Nitish has ruined his chance by joining Lalu: Lakshmi, graduate, Muzzafarpur
There's little to choose between Modi and Nitish: wannabe cop Vinit argues for NOTA
Lawyer Indira Sharma: Nitish started well, but has now lost his mind
Farmer Ali Ashraf: 'Dadri is jungle-raj. I don't want that in my state'