Smoke Screen: A drug haze envelopes Kashmir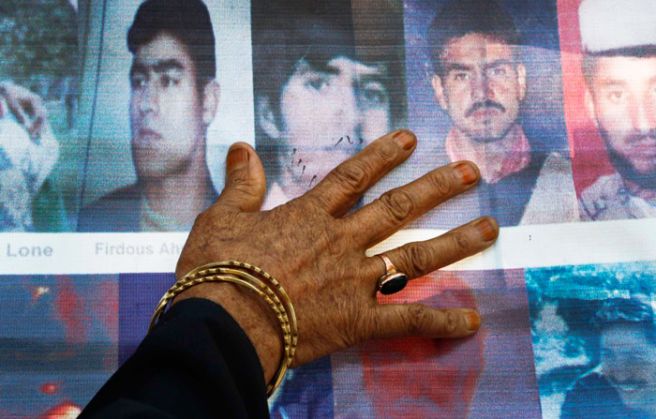 A serious situation
Drug use is rampant in Kashmir
Some 60,000 drug addicts are there in Kashmir
Nothing much to do
Schoolkids as young as 14 are addicted to drugs
The young adults don\'t have much in way of entertainment
More in the story
Young Kashmiris who were victims of drug abuse
What\'s needed to deaddict Kashmir
There is a dangerous mood growing in Kashmir. As the government has increasingly shut down all space for peaceful dissent, the young are becoming more ready for the gun.
When Prime Minister Narendra Modi visits Srinagar on 7 November, he would do well to look beyond the sanitised landscape being prepared for him. Preventing the 'Million March' called by SAS Geelani is not going to make Kashmir's issues go away.
For instance, Kashmir is on the verge of losing a generation of youngsters to the heady cocktail of drugs and the romanticism of militancy. This is not something the national press focuses too much on.
But the fact is, there are an estimated 60,000 drug addicts in Kashmir, aged mostly between 16 and 30, and the abuse is growing even among younger children.
If this is not treated on a war-footing, then these drug-addicted, uneducated and socially alienated youngsters are likely to become potential recruits for militant organisations.
Do girls also take drugs? 'Yes, often the boys supply them'
School children as young as 14 are addicted to drugs like Cannabis, Codeine Phosphate syrup, Spasmo-Proxyvon, Benzodiazepine (Valium) and Alprax. Some get their fix from sniffing commonly available solvents like Fevicol-SR.
It is commonplace to hear concerned Kashmiris say: "We lost one generation to bullets and now we may lose another to drugs."
"And they are right," says Dr Mohammad Muzafer Khan, director of the Police Drug De-addiction and Rehabilitation Centre, Srinagar.
Just one spark
Teenagers in the Valley are bored out of their minds, he says. "There are no cinema halls, no theatres and no music performances. And most importantly, there are no sports facilities. There is only the Internet which is full of ISIS (Islamic State in Iraq and Syria) propaganda."
"One critical event and these drug-addicted children tip over. It could be being hit by a police lathi even if they were just bystanders in a street protest.
ALSO READ: What explains the mystery killings in Kashmir?
"If caught, they are sent to jail where they come in contact with hardened militants. On their release they are cannon-fodder for all kinds of anti-social elements," Dr. Khan sums up the typical journey of a youngster from drug abuse to militancy.
"At this rate even if Kashmir get some kind of azadi, I am afraid there won't be anyone in this generation who would understand what it means. A majority of them will be in drug-induced stupor and uneducated."
Khan is a consultant clinical psychologist who runs an 11-bed de-addiction centre from a building inside the Police Control Room compound in Srinagar set up in 2008. There are two more units at Anantnag and Baramula. They have treated more than 11,000 addicts up to now. The waiting list for beds in Srinagar alone exceeds 350.
Faces of addiction
I met children from Srinagar, Doda, Shopian, Sopore and Ladakh at the de-addiction Centre run by Dr. Khan.
A 15-year-old eighth grade drop-out from a Shopian village admits to having consumed four to five bottles of Codeine Phosphate syrup a day. "I used to buy it in bulk - about 100 bottles at a time from truckers who bring back Codeine after carting fruit to Amritsar. It was cheaper that way," he says, not batting an eye-lid.
"Last year my father put Rs.1.5 lakh in my bank account after selling apples. I was a good student at school and this was my reward. I spent it all on drugs."
He says that nearly 40 to 50 per cent of youngsters in his village in Shopian are on drugs.
A bearded 21- year-old patient at the centre comes from a family with a thriving handicrafts business. He rattles off the names of drugs with the ease of a pharmacy graduate. His drug of choice, however, was Alprax - 5 to 6 tablets a day.
ALSO READ: Between the firing lines: this stunning graphic novel on Kashmir is a must-read
When he was on a high, he believed that he had developed the spiritual powers of a 'Pir'. Every Sunday, about a 1,000 to 1,500 people would come to his house to get his blessings and a "tabeez" - or protective locket blessed by him.
When did he decide to come for de-addiction? "I couldn't bear to see the tears in my mother's eyes. I realized then that I was no Pir. Also, the youngsters in the family who knew about my drug habit started disrespecting me. I couldn't take that," he explains.
He claims that more than 60% teenagers growing up around Dal Gate in Srinagar are on drugs. Local chemists and dealers apparently keep them supplied.
Each inmate claimed that drug addiction was rampant in his neighbourhood. A baby-faced 14-year-old claimed he sniffed Fevicol-SR as a dare with a friend and went on to use three to four cans of the volatile solvent every day.
Another tells me he got drugs on fake medical prescriptions like his friends. A 25-year-old from Ladakh claims he has taken all the drugs that were available in the market over the last nine years. "Often I took them all together," he says.
Do girls also take drugs, I ask them? "Yes. Often the boys supply drugs to them," says one of the youngsters.
ALSO READ: Kashmir militants allegedly post pictures on Facebook without disguise. Go viral
"I know a girl who drinks Harpic (a common toilet bowl cleaner). She told me it made her feel good," says the young man who had delusions of being a Pir.
What was amazing was that each of them wanted to come out of his condition and they had family support. The de-addiction Centre is also successful because it maintains strict confidentiality and political neutrality.
The 11-bed de-addiction facility is clearly over-stretched. The state government has given the Centre land for a larger a facility in the city but no funds for construction.
Dr. Khan would like to see a de-addiction centre in each district of the state. But that seems a distant dream. He feels that drug abuse is creating a fertile ground for extremism in the state and Kashmiris are not waking up to the problem.