Shanta Kumar vs Narendra Modi: 20 years of animosity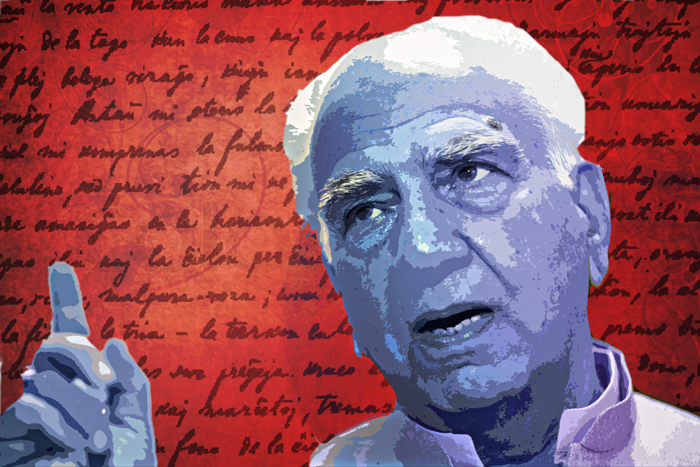 The BJP has found itself on the receiving end of a very different kind of 'Mann ki Baat'. On 10 July, BJP veteran Shanta Kumar wrote a letter to party president Amit Shah complaining about the deterioration of values in the party.
Kumar, the MP from Kangra in Himachal Pradesh, wrote: "From Rajasthan to Maharashtra, fingers are being pointed towards us. Reports on the Vyapam scam in Madhya Pradesh have made our heads hang in shame... it is only understandable if any Indian feels disappointed and despondent".
Kumar, who has been associated with the BJP and its predecessor Jan Sangh for five decades, says that the slew of corruption charges has demoralised the BJP's rank and file.
"Even BJP workers are walking with their heads held low," Kumar wrote in his letter. He has also demanded that the party creates an internal Lokpal to ensure proper conduct of its members and take action against those found to be involved in corruption or impropriety.
What explains Kumar's sudden outburst?
Though his letter is little more than a self-righteous rant of a sidelined veteran, there is a history to Kumar's anger: a nearly two-decade-old animosity with Narendra Modi.
Himachal connection
Throughout his career, Kumar has been known for his clean image and emphasis on probity. He had two stints as the chief minister of Himachal Pradesh - 1977 to 1980 and 1990 to 1992 and he came to be known as a hard taskmaster, especially during his second term.
In 1995, Narendra Modi, then a party functionary in Gujarat, was appointed as national secretary of the BJP and given the charge of Himachal Pradesh and Haryana. In HP, Modi became close friends with Kumar's rival Prem Kumar Dhumal. It is said that Modi often used to stay with Dhumal during his visits to the state.
Modi aggressively pushed Dhumal in Himachal politics and sidelined Kumar. He found many backers as Kumar had angered many with his tough ways and in contrast, Dhumal was seen as much more flexible.
After the 2002 Gujarat riots, Shanta Kumar said that Narendra Modi's continuation as CM was beyond human norms
Even though Dhumal is in the Opposition in Himachal, the fortunes of his son Anurag Thakur have been on the rise under Modi and Shah's leadership. Apparently Kumar's pain stems from Modi's patronage of the father-son duo despite the corruption allegations against them.
Some BJP leaders believe Kumar's pain is justified. "He (Kumar) served the BJP in Himachal when there was no one there and the state was a Congress citadel. Modi promoted Dhumal at his expense. With Dhumal as its face, BJP can't even attack Virbhadra Singh on the issue of corruption," says a BJP functionary from the state.
Years later, Kumar tried to have his revenge on Modi. He was one of the first BJP leaders to ask for Modi's resignation following the 2002 Gujarat riots. "If I were chief minister and so many people had died in riots, I would have resigned," Kumar had said. According to him, Modi's continuation in office was beyond human norms.
History of outbursts
This is not the first controversial outburst by Kumar. Cut back to 2003 and the BJP, under Dhumal, had suffered a humiliating defeat in Himachal Pradesh. Kumar, then minister for rural development in Atal Bihari Vajpayee's government, used the opportunity to slam his Himachal rival. He said that Dhumal's non-performance and corruption led the the party's defeat in the state.
The party leadership took strong exception to Kumar's outburst and accused him of "gross indiscipline" and he was made to resign from Vajpayee's Cabinet.
His supporters blamed Modi, then Gujarat chief minister, for his ouster. They alleged that Modi and the Vishwa Hindu Parishad wanted Kumar to be axed as they were annoyed at his criticism of the riots.