See the iconic photographs from PM Narendra Modi's two years in power
It has been just over two years since Narendra Modi was sworn in as the Prime Minister of India. To mark its second anniversary, the BJP has planned massive celebrations across the country, highlighting the NDA government's achievements and welfare programmes.
Two years into his tenure, Modi is the second most-liked world leader on Facebook, according to the social media giant.
Modi also has developed a reputation for knowing exactly where the cameras are at any given time, and giving perfect poses. His recent picture with his mother at the PM's official residence, 7 Race Course Road, has 1.6 million likes, 120,000+ shares and 34,000 comments on Facebook.
Another important feature of his travels across the world has been his fashion statement. His signature kurta-churidar and safari suits have been ever present, and has received as much attention as his statecraft in print and on social networking sites.
Catch picks the iconic pictures from Modi's two years in the hot seat.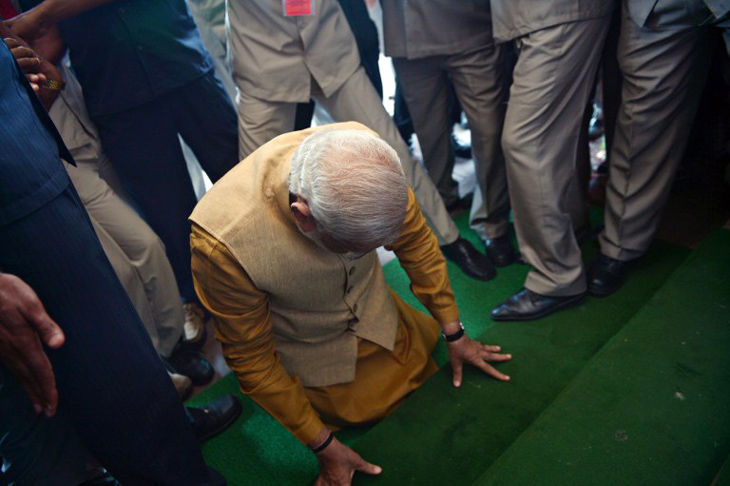 Indian Bharatiya Janata Party (BJP) leader and the National Democratic Alliance (NDA) prime ministerial candidate Narendra Modi prostrates after arriving at the first step of the Parliament building in New Delhi on May 20, 2014. (Raveendran/AFP)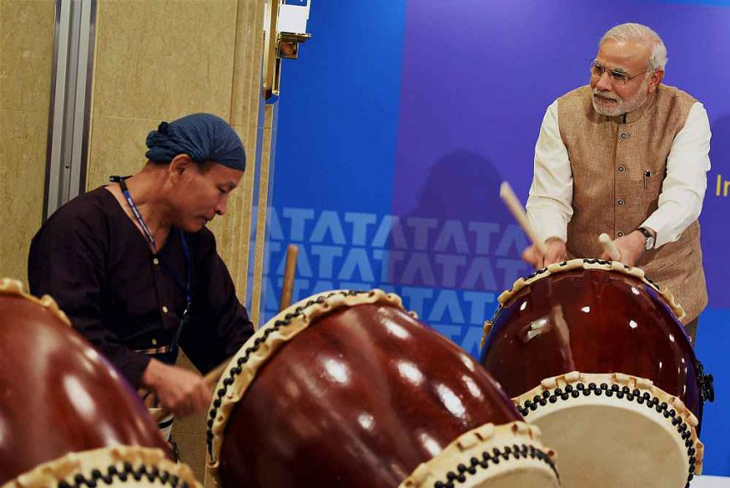 Prime Minister Narendra Modi beating a traditional Taiko drum during inauguration of the Tata Consultancy Services (TCS) Japan Technology and Culture Academy in Tokyo. (Atul Yadav/PTI)
(Official White House Photo by Pete Souza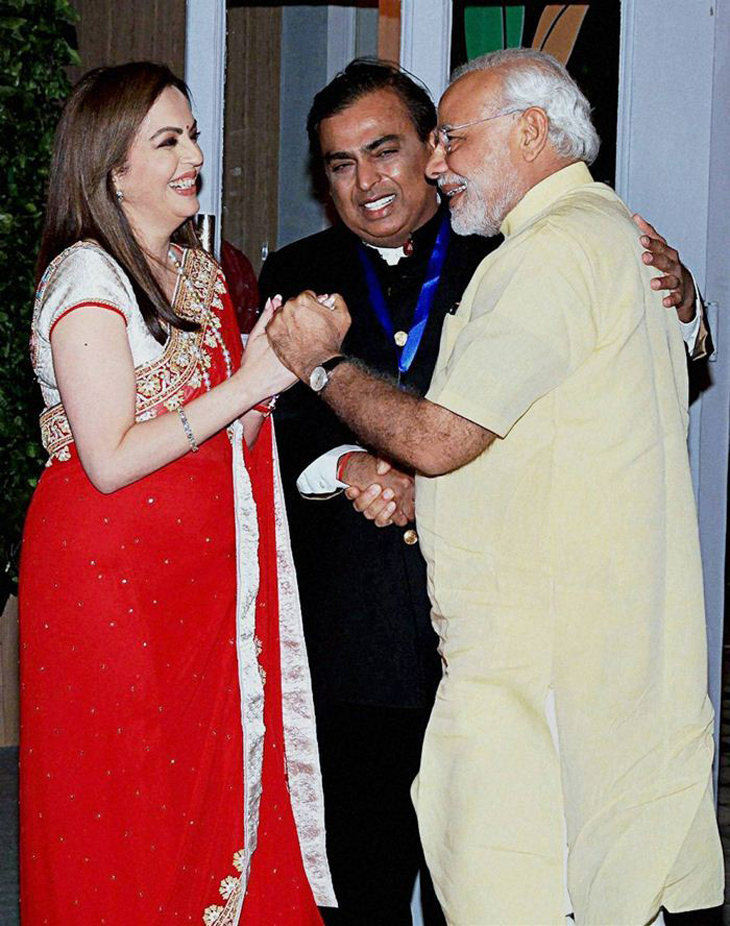 Prime Minister Narendra Modi is welcomed by Reliance Foundation Chairperson Nita Ambani and Mukesh Ambani on his arrival for the re-dedication and inauguration of HN Reliance Foundation Hospital in Mumbai. (PTI)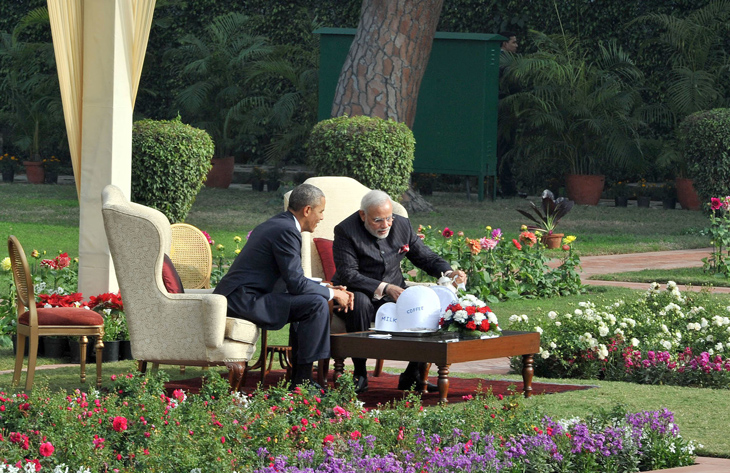 The Prime Minister, Shri Narendra Modi in "One on One" talks on the tea with the US President, Mr. Barack Obama, at Hyderabad House. (Prabhat Kumar Verma/Pacific Press/LightRocket via Getty Images)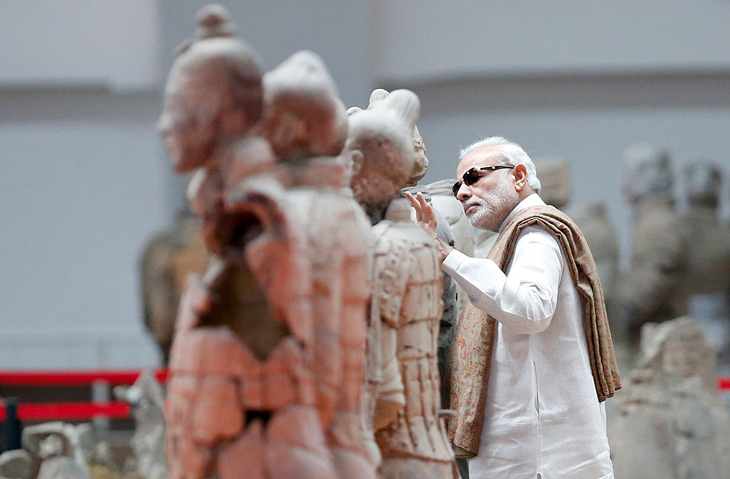 India Prime Minister Narendra Modi visits Emper Qins Terra-cotta Warriors and Horses Museum on May 14, 2015 in Xi'an, Shaanxi province of China. (VCG/VCG via Getty Images)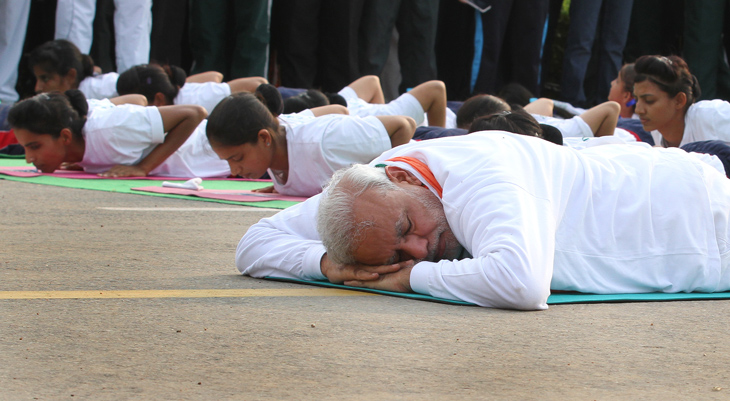 Prime Minister Narendra Modi performs yoga along with others at Rajpath during mass yoga session to mark the International Day of Yoga on June 21, 2015 in New Delhi, India. (by Arvind Yadav/Hindustan Times via Getty Images)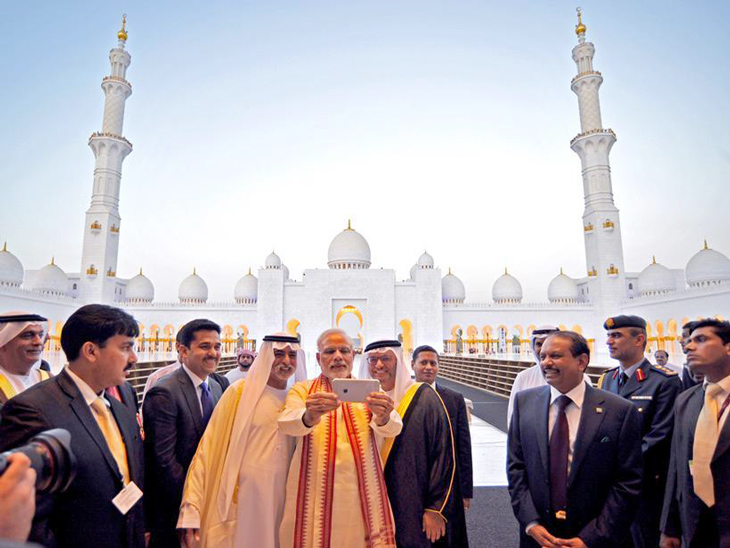 The Prime Minister, Shri Narendra Modi taking selfie with HE Sheikh Nahyan bin Mubarak Al Nahyan Gargash at the Shiekh Zayed Grand Mosque, at Abu Dhabi, UAE on August 16, 2015. (PTI)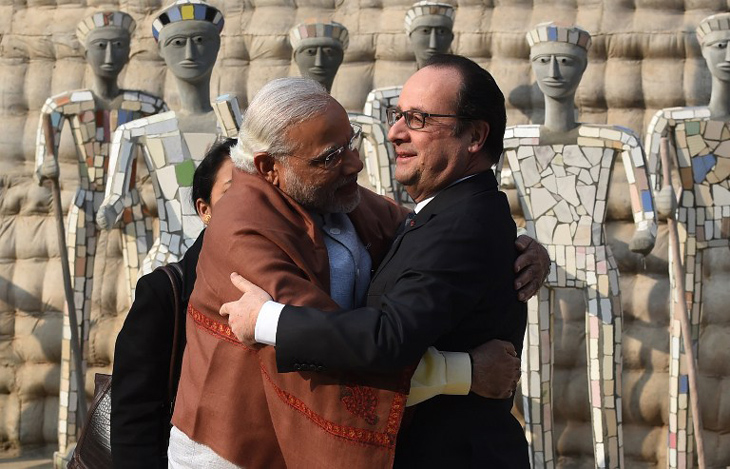 Indian Prime Minister Narendra Modi (L) hugs French President Francois Hollande upon his arrival at the Rock Garden in Chandigarh on January 24, 2016. (Money Sharma/AFP)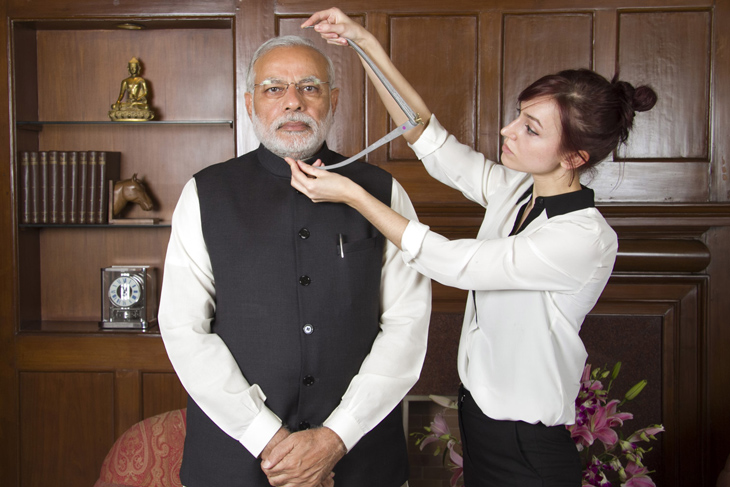 Indian Prime Minister, Narendra Modi, has been involved in the creation of his figure and gave Madame Tussauds renowned artists a sitting at his residence in New Delhi earlier this year. (Madame Tussauds London)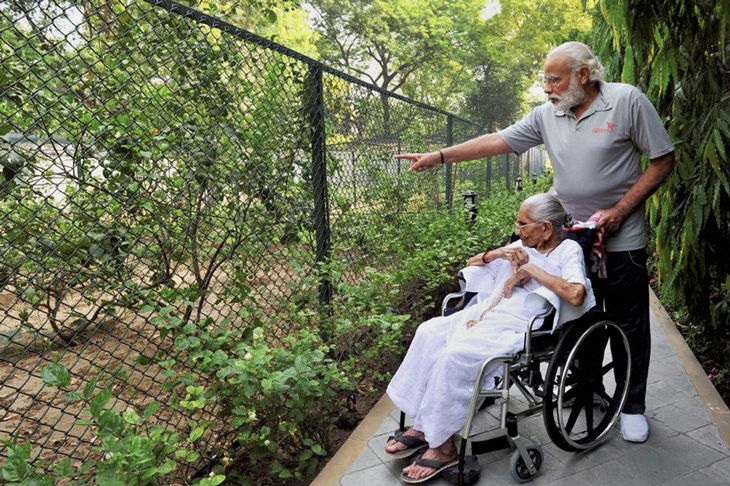 Prime Minister Narendra Modi with his mother Hiraba at the 7RCR in New Delhi during the latter's first visit to the PM's residence. "Spent quality time with her after a long time & that too on her 1st visit to RCR", tweeted PM Modi. (PTI)