SC upholds election of Muslim convert to Sikhism from reserved seat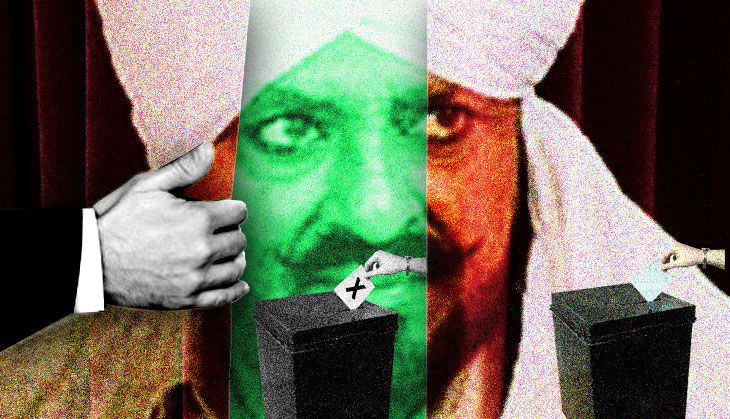 The decision
SC has upheld the election of Mohammad Sadiq from the Bhadaur reserved seat in Punjab in 2012
Belonging to the Doom community, Sadiq converted to Sikhism from Islam in 2006
More in the story
What are the implications of this judgment?
What do experts say?
The Supreme Court has upheld the election of Mohammad Sadiq as a Congress MLA from the reserved Bhadaur Assembly constituency in Punjab in the January 2012.
A bench of Justices Ranjan Gogoi and Prafulla C Pant reportedly set aside the Punjab and Haryana High Court's judgment of 7 April, 2015 that said that Sadiq being a Muslim could not have contested from a constituency reserved for Scheduled Caste candidates. It was his opponent and Shiromani Akali Dal candidate Darbara Singh Guru who had approached the courts after his loss.
The apex court reportedly found that that Sadiq had embraced Sikhism in 2006 and got this notification duly published in local dailies. He had also obtained a certificate specifying that he belongs to the Doom community that falls under the Scheduled Caste category.
The court has reportedly pointed that although he was born to Muslim parents, he belonged to the Doom community. It is a settled law that a person can change his religion and faith, but not the caste to which he belongs as caste has linkage to birth.
Also read: 150 Brahmins threaten to convert to Islam, find out why?
Sadiq had reportedly told the courts that he did not change his name since he is a popular folk singer and his name was linked to his professional identity. The apex court has also pointed that it is not essential to change one's name after embracing a different faith. However, such change in name can be a corroborating fact. Also, it is not necessary in law that the entire family of a person should convert or reconvert."
It was in July last year that the Supreme Court had stayed the High Court order disqualifying Sadiq as an MLA. He was also allowed to participate in the Vidhan Sabha proceedings. However, he was restrained from participating in voting.
The High Court had disqualified Sadiq after Guru had pleaded that being a Muslim, Sadiq was not qualified to contest the election from the constituency reserved for SC candidates.
After his victory in the court, Sadiq has expressed his desire to re-contest from the same Bhadaur constituency against the same opponent.
Also read: 90 Dalits from Gujarat convert to Buddhism citing inequality
What this means
Dr Manjit Singh, a sociologist, points out that the court has clearly underlined that you can convert your religion but not your caste. "It is a pointer that the caste remains a more stable force in our society. Even religions have failed to destroy the walls of caste," he says.
Pointing to Sadiq's case, he asserts that this is again a pointer to the ambivalence in Punjabi society. "Thee tenets of Sikhism state that there is no place for caste in the Sikh fold. But at the same time it is the Hindu Code Bill that applies to the Sikhs." He said that conversion in itself is a legal thing. Maybe Sadiq did not see any scope for himself as a Muslim in Punjab's political scenario.
He further underlined that unlike the West, politics and economics in India is determined by a person's caste, ethnicity and religion.
A political observer from Patiala Dr Surjit Singh elaborated, "People have been converting for equality which they have not got. Whatever be their religion, the situation of the downtrodden remains the same. There are many aspects of the Indian constitution that need to be revisited and re-examined".
The president of the BSP's Punjab unit Avtar Singh Karimpuri, while refraining from commenting on the legal aspects of the Supreme Court judgment, said, "It needs to be understood that whatever religion one follows, there is no change in the lifestyle of the Dalits. It has remained the same. This development needs to bee seen in this light. There can be no denial that victimisation of Dalits began from Hinduism and this led to conversions to different faiths."
Ronki Ram, a prominent academician and an expert on Dalit issues in Punjab, sees the development related to Sadiq as a purely political and legal matter. "He comes from a very distinct Muslim background of Mirasi Muslims. Prominent singers like Kuldeep Manak, Gurdas Mann, Hans Raj Hans and now Sadiq are known more for their art and their achievements in their field rather than the cults or religions that they have been following.
He says that in Punjab, be it the Hindus, Muslims or even Sikhs, the socio-religious practices overlap and there is generally no puritanical practice of faith.
"Whether he becomes a Sikh or a Muslim to contest a poll hardly matters to anyone," he said.
Edited by Aditya Menon
Also read: Mayawati and Arvind Kejriwal hit the ground in Punjab's Dalit heartland