Sachin Pilot: BJP has messed up even foreign policy. Look at Nepal, Pakistan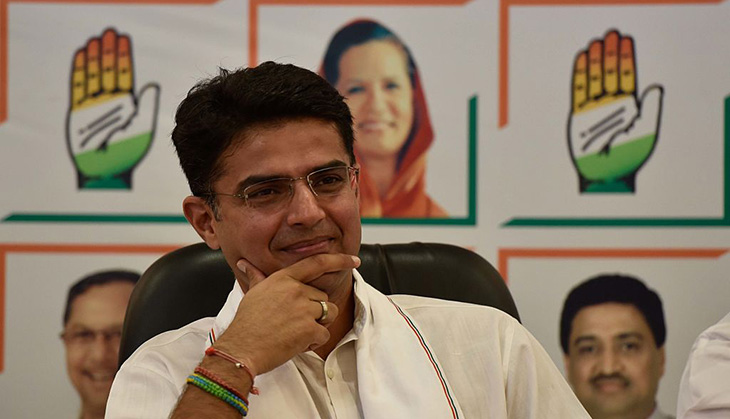 This week, while the BJP celebrated two years in power, the Congress was left despondent by losses in the recent assembly elections. This raised many questions for both sides. How has the Narendra Modi regime fared in the past two years, especially on the policy front? Has it done enough to address the major challenges facing the country of the day such as the farm distress? In the electoral arena, is there a way back from here for the Grand Old Party?
Catch put these questions to prominent Congress leader Sachin Pilot. Here are excerpts from the conversation:
In the first two years of its term, how has the Modi regime done in terms of fulfilling its core campaign promises?
They haven't fulfilled most of their major promises - bringing back black money, generating employment, curbing inflation. Instead, BJP leaders are trying to disintegrate our society by making controversial statements and instigating riots.
Why is the Congress repeatedly accusing the BJP of being vindictive?
Our party's chief ministers in Uttarakhand and Himachal Pradesh are being harassed by central investigating agencies, which have been told to go after Congress leaders. On the other hand, this government is shielding the chief minister of Rajasthan in the mining scam and the Lalit Modi case, and the chief minister of Madhya Pradesh in the Vyapam scam.
Also read - How a divided Congress let Sushma Swaraj off the hook
Do you agree that the recent assembly election results are evidence that the BJP is well on its way to achieving Congress mukt Bharat?
Just like in Delhi and Bihar earlier, the BJP was trounced in Tamil Nadu and Kerala this time. Sure they have been successful in forming the government in Assam. But the 130-year-old Congress has a strong footing in every state of the country.
Modi has been on a deal signing spree with foreign countries. How does the country stand to gain from this?
They made lofty promises about foreign policy, but the initiatives on this front have turned out to be total flops. Relations with Nepal and Pakistan have soured more. There has been no success in getting investments from China, South Africa and elsewhere.
As for your state, Rajasthan, is concerned, what do you think has been the noteworthy achievement of the central government?
None whatsoever. Farmers have been hit hard by drought, yet the schemes launched by the UPA government to help mitigate their suffering have been withdrawn or changed beyond recognition. There is a lack of communication between the state's MLAs and ministers, ministers and the chief minister, the chief minister and the prime minister. Each doesn't want to listen to the other.More in Catch - CBI to probe Sachin Pilot and other Cong leaders in ambulance scam