RSS is lying: Muslim Rashtriya Manch is as much an RSS outfit as BJP
The outfit
Muslim Rashtriya Manch had organised an Iftar and invited the Pak HC
Though the invite was withdrawn, RSS claimed it had nothing to do with the Manch
The connection
The Manch is very much as Sangh initiative
It sees RSS leader Indresh Kumar as its messiah
More in the story
What ties the Sangh to the Muslim Rashtriya Manch?
What has been Indresh\'s role?
Do you think that Rashtriya Swayamsevak Sangh is an anti-Muslim organisation? Well, it is exactly for people like you that the Sangh runs a sub-organisation within its fold, called the Muslim Rashtriya Manch. The MRM claims itself to be a "movement" aimed at fostering "understanding and dialogue between Muslims and Hindus". Its website admits that the organisation was formed "at the initiative of RSS leaders".
Also read - After Pampore, RSS-affiliated Muslim org withdraws iftar party invitation to Pak diplomats
But now the Sangh has a problem. MRM organised an Iftar recently and the dignitaries who were invited reportedly included Pakistan's High Commissioner to India Abdul Basit. Meanwhile, a terror attack by the Pakistan-based Lashkar-e-Tayyeba in Jammu and Kashmir's Pampore claimed the lives of eight CRPF personnel. When Basit was asked about it during an Iftar at the Pakistan high commission, he side-stepped the question, urging, instead, to "have the Iftar party and enjoy ourselves".
Much furore erupted at Basit's alleged insensitivity and MRM started facing calls to cancel the invitation to Basit.
#MuslimRashtriyaManch (MRM) should/must cancel Iftar invitation to Mr Abdul Basit High Commissioner of Pakistan.MRM is not RSS affiliate.

— Prof Rakesh Sinha (@RakeshSinha01) June 26, 2016
Guess what happened after that? MRM did eventually cancel the invitation to Basit. Mohammad Afzal, officially MRM's national convenor, told the Indian Express "we decided to cancel the invitation to Pakistan when their High Commissioner expressed no concern for our soldiers (who were killed). His remarks show (Pakistan's) true intentions - that the country can never be good to us."
RSS' disclaimer on Iftar & MRM
Ideally, the matter should have ended there as far as the RSS was concerned, but it didn't. In normal course, the Sangh does not issue official responses on everyday politics, but this time it got its all-India publicity chief Dr. Manmohan Vaidya to come out and issue a disclaimer.
In a statement nearly disowning MRM, Vaidya said "Media reports on RSS conducting Iftar party are factually incorrect. RSS is not organising any such party. Muslim Rashtriya Manch, organising Iftar Party, is an independent Muslim organisation to create national awareness."
The statement said RSS merely "shares views of MRM on national issues and supports national awareness programs of MRM as any national cause." Anticipating questions on senior RSS leader Indresh Kumar who is well-known as MRM's patron, the statement also added that Kumar was a senior RSS functionary and only "keeps contact with MRM. He doesn't hold a formal position in MRM."
Media reports on RSS conducting Iftar party are factually incorrect. RSS is not organising any such party:- Dr Vaidya 1/4

— RSS (@RSSorg) June 30, 2016
Is all of that true?
None of that is true. A look at the MRM's website is enough to understand its deep linkages with RSS and specially Kumar. MRM was set up in 2002 and was originally called "Rashtravadi Muslim Andolan-Ek Nayi Raah". Re-christened as "Muslim Rashtriya Manch" in 2005, it is believed to be the brainchild of former RSS chief K S Sudarshan. Sudarshan was known as a hardliner in the Sangh's ranks and had often opposed former Prime Minister Atal Bihari Vajpayee.
According to MRM's website, the first gathering where the idea behind the organisation took shape was held on December 24, 2002, in New Delhi. The meeting was an initiative of journalist Muzaffar Hussain and his wife Nafisa, the then Member of National Commission on Women. The attendees included Sudarshan, RSS ideologue MG Vaidya, Indresh Kumar, then President of All India Imam Council Maulana Jameel Iliyasi, noted Islamic scholar Maulana Wahiduddin Khan and Shahi Imam of Fatehpuri Masjid Maulana Mukarram, among others.
Sudarshan's opening remarks at the meet sum up RSS' approach to MRM - "the world has seen only the violent side of Islam. But it has the other face too-that of peace. Will there be any efforts to show this other face of Islam to the world?" He also asked "why did Muslims in India accept minority status when they belonged to this land by birth and shared the same culture, race and ancestors with the Hindus?"
Indresh Kumar, the RSS' 'messiah' for Muslims
The website admits that Indresh Kumar played a "very important role of a facilitator" in the setting up of MRM. Kumar believed that when Hindus and Muslims "share the same ancestors, culture and motherland where is the scope for confrontation?" The website claims that MRM "ushered in a new era among Indian Muslims" and led to change in the RSS' image "as diehard, communal, fundamentalist Hindu organisation". "Muslim intellectuals and religious leaders started coming openly in embracing RSS as their 'true friend' and Indresh Kumar as their messiah", the website claims.
MRM's website itself hails Kumar as its patron

MRM
Every second photograph on the website showcasing MRM's activities features Kumar.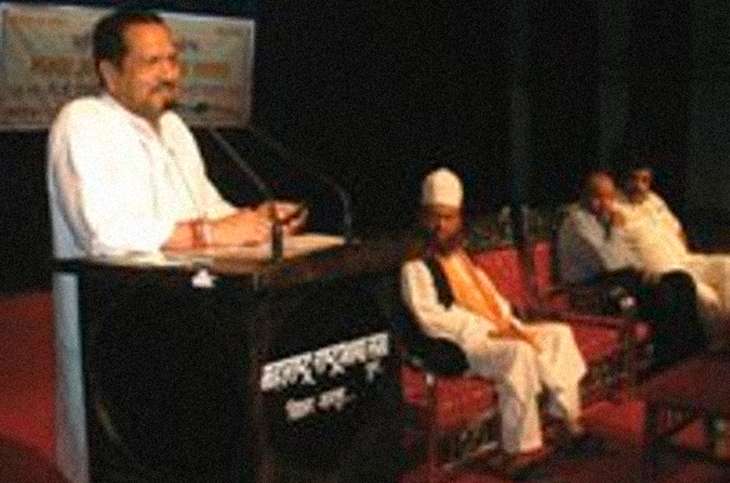 MRM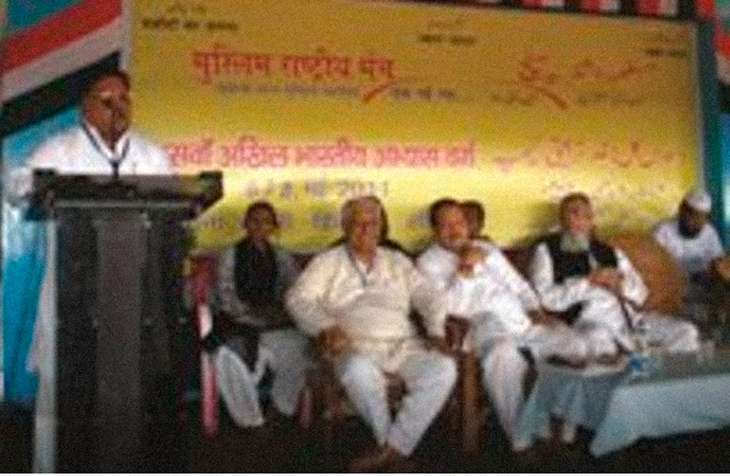 MRM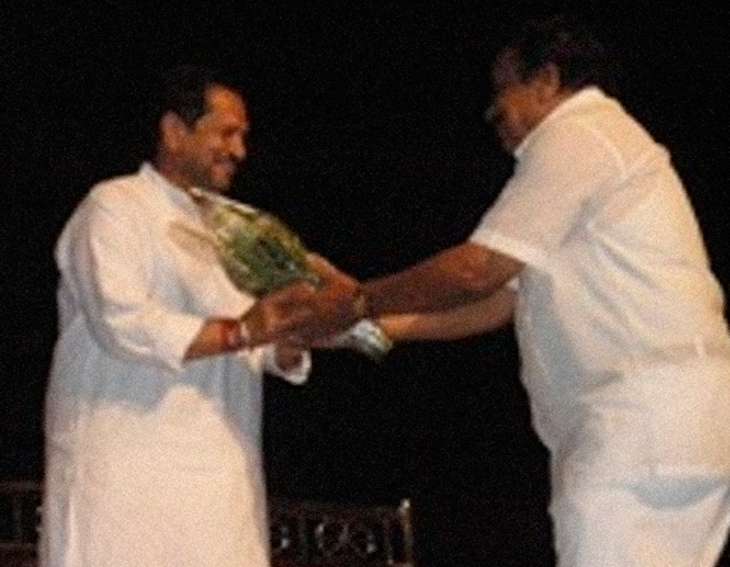 MRM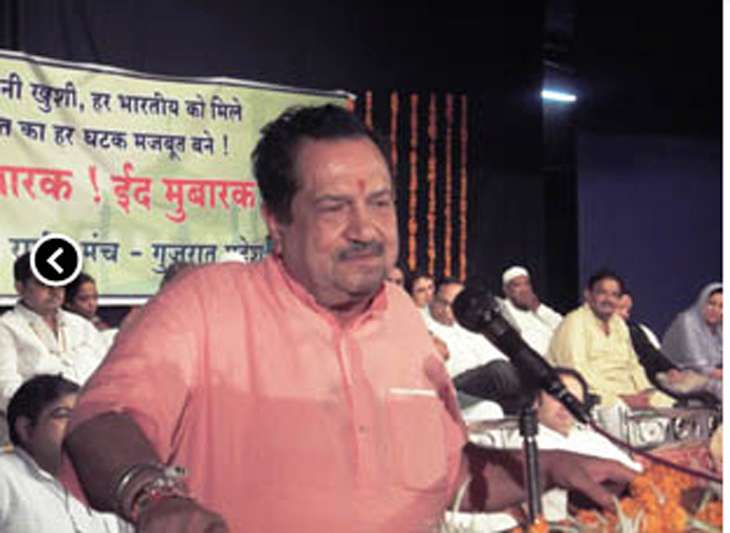 MRM
So then what explains RSS nearly distancing itself as well as Kumar from the MRM? Could it be that Kumar has fallen out with the Sangh and the latter wants to gradually move the MRM from out of his control? After all, Kumar is no longer in the shadows as he was before his name came up in connection with the bomb blasts in Ajmer in 2007 and in Malegaon in 2008. First, prime-accused in the Malegaon case Colonel Shrikant Purohit mentioned Kumar during interrogation. Then his name came up in the charge-sheet filed by the Rajasthan Anti-Terrorist Squad in the Ajmer case.
RSS sources say the organisation is also unhappy with the stature that Kumar has acquired over the years, which could be the reason why it would want to take MRM away from his charge. It may not happen soon as Kumar is still an influential figure in Sangh's ranks and the organisation used to be actually very happy with him for the work he has done with the MRM. But if there is one things that this year's Iftar has revealed, it is that the relationship between Kumar, MRM and the RSS is changing.
More in Catch - RSS' Muslim Rashtriya Manch to celebrate 'iftar', diplomats of Muslim countries invited
30% rise in Muslim kids in 2 years, claims UP's RSS schools