RS polls: Congress joins forces with rival INLD in Haryana. To what end?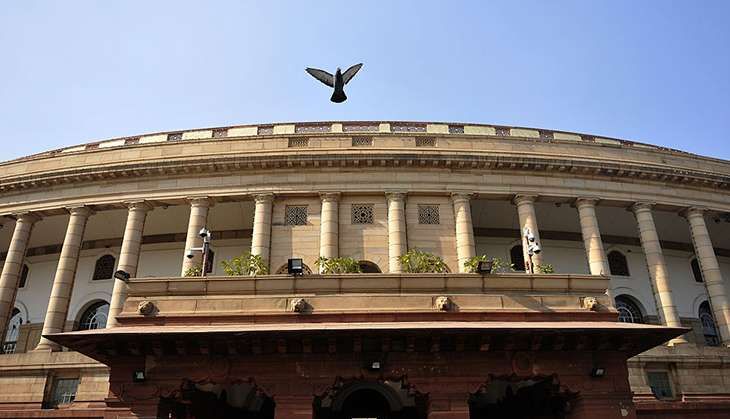 Ending the speculation over who would get Congress' support in Haryana in the Rajya Sabha elections on 11 June, the party's leadership has decided to vote for RK Anand, the candidate of its rival Indian National Lok Dal. The party is expected to issue a direction to its 17 legislators to vote for Anand.
Kuldeep Bishnoi and his wife who represent Adampur and Hansi in the state assembly, respectively, too will vote for the senior lawyer, taking his tally to 19. Bishnoi had merged his Haryana Janhit Congress with the Congress in April.
If these 19 legislators vote with the INLD, which has 19 MLAs and enjoys the support of one Akali legislator, Anand would be elected to Rajya Sabha with 39 votes, eight more than he needs to qualify.
Also read -
Big guns: Congress picks Chidambaram, Jairam, Sibal for Rajya Sabha
The decision to vote with the INLD was not an easy one and hectic parleys ensued before the party finalised its stand despite opposition from Bhupinder Singh Hooda. Party insiders claim that the former chief minister was dead set against any understanding with the Chautalas, arguing that it could backfire.
The decision was informed in part by the party's desire to defeat the media baron Subhash Chandra, who has been fielded by the BJP. Had the Congress, along with Bishnois, decided to abstain, it would have brought the assembly strength down to 71 from 90, thereby ensuring an easy passage for Chandra who has the support of 21 legislators. In such a scenario, Chandra would need have needed the support of just one more legislator to win.
BJP's first priority is Union minister Birender Singh, who will get the 31 requisite votes - the ruling party has 47 MLAs and is supported by five independents - leaving 21 votes for Chandra. "Abstaining would have meant an easy passage for Chandra. After much deliberation it was decided that we will vote in favour of Anand. The only logic behind supporting the INLD is to defeat BJP which has put up candidates in other states to ruin chances of Congress candidates. This will also counter an aggressive BJP which intends to increase its tally in the Rajya Sabha," said a senior Congress functionary.
Edge-of-the-seat contest
Meanwhile, the Congress is also jittery over Kapil Sibal's nomination from Uttar Pradesh and is banking on BSP chief Mayawati for support. The BSP is supporting Congress' candidates in Madhya Pradesh and Uttarakhand. A top Congress leader said: "It's natural for the BSP to support Sibal. After all, we have similar arrangements in other states. But we are still not confident," the Congress leader said.
The Congress, with 29 legislators, needs five more votes to ensure Sibal's election. Earlier, Samajwadi Party chief Mulayam Singh Yadav had assured his support for Sibal, but backed out after he fielded a seventh candidate who needs nine more votes than the SP has to win. It was then that the party's crisis managers started wooing Mayawati.
BJP's decision to lend support to Independent candidate Preeti Mahapatra, the wife of industrialist Harihara Mahapatra, considered to be close to Narendra Modi and Amit Shah, has further complicated the matters for Sibal. When Preeti filed her nomination, legislators of four different parties - SP, BSP, NCP, Apna Dal - rebelled to become proposers for her.
"Through her, the BJP is trying to indulge in horsetrading, and ensure Sibal or someone else from some other party isn't elected. Since our government is expected to end its tenure in the next six months, there is widespread fear that many SP MLAs, especially those who are not confident of winning again, can cross vote in exchange for cash. Even Mulayam is worried about this," said a senior SP leader.
In a related development, senior Congress leader Digvijay Singh approached the Election Commission and argued that Rajya Sabha elections in Karnataka could not be countermanded on the suspicion of horsetrading. Talking to the media later, he said the issue was not as serious as the "Jharkhand episode in 2012" when a candidate was apprehended with a huge amount of money and the election was cancelled.
"There's no cogent evidence or circumstance calling for countermanding of the election. It was also pointed out that in the case of Jharkhand, the facts and circumstances were totally different where recovery of money was made. The commission pointed out that report from CEO, Karnataka, has not been received so far and they are awaiting the same," read the statement issued by the party's legal cell.
In wake of a sting operation, the Congress has reportedly moved as many as 14 independent MLAs to Mumbai. Four Rajya Sabha seats are up for grabs in Karnataka and five candidates are in the fray. Congress leaders Jairam Ramesh and Oscar Fernandes are expected to sail through as is Union minister Nirmala Sitharaman. The real fight is for the fourth seat, which has sent the parties scurrying for votes of independent candidates.
More in Catch -
New Rajya Sabha members: Modi govt makes last-minute changes to list
Rajya Sabha polls: the case against states' nominating 'outsiders'