Rajya Sabha elections: breaking down the key contests in seven states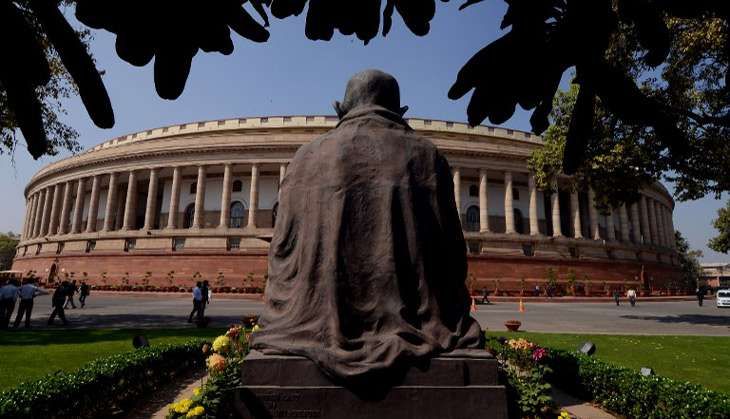 The poll
The biennial Rajya Sabha elections will take place on 11 June
In seven states, the number of candidates exceeds the seats, so actual elections will take place
The fear
Horse-trading is a major fear in these seven states, and parties are scrambling to keep their houses intact
Among the big names whose fates are in the balance are Kapil Sibal, Kamal Morarka, Subhash Chandra and RK Anand
More in the story
The biennial Rajya Sabha elections on 11 June will see a fierce battle for supremacy between the Congress and the BJP.
Considering what is at stake, the two parties are going the extra mile to ensure their candidates, or proxies, manage to upset each other's calculations.
The two national parties are scrambling for support amidst rumours of horse-trading, which has all the stakeholders worried.
Amidst this chaos, rebellions are being reported from most of the political parties, especially the Congress.
Even the Samajwadi Party, the Bahujan Samaj Party, the Indian National Lok Dal and the Janata Dal (Secular) are making sincere efforts to stop the poaching of their legislators.
Seven seats are expected to go down to the wire. Political parties are doing everything, including flying off their legislators to safe havens, to keep their flock intact. In fact, the BJP, on 7 June, forced one of its legislators in Madhya Pradesh to deboard an international flight, to ensure she votes for the party's candidate.
Here's a look at the seven states where a fierce battle is expected, and independent candidates, backed by political parties, are bound to give others a fright till the last vote is cast.
Uttar Pradesh (11 seats)
The most populous and politically relevant-state, Uttar Pradesh has been witnessing interesting developments ever since the last day for filing nominations. On that day, 31 May, BJP threw in a surprise at the eleventh hour after it backed independent Preeti Mahapatra's candidature.
Preeti is the 12th candidate in the fray, and each candidate needs 34 first-choice votes to get entry into the upper house.
Also read- BJP backs Gujarat's Preeti in UP RS election, SP-BSP cross-voting likely
Wife of Harihara Mahaptra, who has stakes in real estate and investment business in Gujarat, Maharashtra and Odisha, the 37-year-old Preeti runs an NGO, Krishnaleela Foundation, that works in tribal and backward areas. Considered close to Prime Minister Narendra Modi and BJP president Amit Shah, she built 12,840 toilets in Navsari in Gujarat.
Her last-minute nomination rattled all the other stakeholders, who suspected widespread horse-trading to come into play. And, their fears were not unfounded, after political parties received reports of cross-voting, forcing them to fiercely guard their legislators .
Preeti's entry into the race has complicated matters for Kapil Sibal, the lone Congress candidate in the running. Even senior Congress leaders are expressing doubts over the senior lawyer's chances.
However, the BSP could come to Sibal's rescue, with its 12 surplus seats.
Hoping that its arrangement with the BSP in Uttarakhand and Madhya Pradesh will also work in UP, Congress is banking on BSP to elect Sibal, who needs eight votes.
But the SP and BSP are extremely jittery. Reports suggest that some SP legislators could possibly cross vote, considering they are nearing the end of their term, and are unlikely to get re-elected. Even the BSP is uncertain, despite party chief Mayawati's diktat.
Despite having the numerical disadvantage, Preeti did not withdraw her nomination, which has forced polling. If there were 11 candidates for as many seats, voting would not be required.
Haryana (2)
The Congress is in a major dilemma in Haryana. The grand old party has not fielded any candidate and its managers are struggling to decide whether to support its fierce regional rival INLD to defeat BJP-backed media moghul Subhash Chandra, or to abstain, to quell a rebellion brewing in its ranks.
Apparently, former CM Bhupinder Singh Hooda is against the idea of voting in favour of INLD candidate RK Anand to stop Chandra from entering the upper house. The veteran Congress leader is threatening to revolt if the party goes against his wishes, and the party has even summoned all its MLAs to Delhi on Friday to take a final call.
While the election of BJP Union minister Birendra Singh is certain, the other seat sees a battle between Anand and Chandra.
Also read- Big guns: Congress picks Chidambaram, Jairam, Sibal for Rajya Sabha
In the 90-member Assembly, each candidate needs 31 votes to get elected, and the BJP has 47 legislators. The support of four independents takes its tally to 51 - 11 short of getting the second nominee elected.
Congress and INLD have 17 and 19 legislators respectively, a combined total of 36, which would ensure Anand's election.
Even INLD is fearing cross-voting, and it is for this very reason that the party has packed off its 17 legislators to Mussoorie, as it prepares its strategy to get Anand elected.
Karnataka (4)
With four seats falling vacant in the state, the run up to the RS polls has been most controversial, after sting operations were aired showing MLAs ready to vote in exchange for cash. So much so that the Election Commission is even considering countermanding the elections on the suspicion of horse-trading.
The Congress is trying hard to win three of the four seats, and has even moved 14 independent MLAs to a secret location to ensure the JD(S) doesn't have the required numbers to send its candidates to the upper house.
With 123 MLAs out of a total of 224, Congress is assured of two seats for senior leaders Oscar Fernandes and Jairam Ramesh, but needs 12 more to ensure victory for its third candidate - former IPS officer KC Ramamurthy. With 45 legislators, BJP is assured of getting Union minister Nirmala Sitharaman elected for another term.
The fight is for the fourth seat. To thwart the Congress's plan, the JD(S) has fielded BM Farooq, the wealthiest candidate in the fray, with total assets valued at around Rs 750 crore. His nomination has given Congress the jitters, and forced the party to send a general secretary to Bengaluru to keep its house in order.
Madhya Pradesh (3)
With three seats at stake, BJP is expected to win two comfortably, while hectic parleys are on for the last remaining seat. Congress is hoping to win the third and elect senior lawyer Vivek Tankha, to add to its tally in the upper house.
Earlier, uncertainty over two of its members prevailed; one is hospitalised and the other in jail, which made the Congress scurry for support.
After the EC's snub for a postal ballot, the party approached the Madhya Pradesh High Court, which allowed MLA Satyadev Katare to vote.
BJP has fielded Anil Dave and MJ Akbar as its candidates, who are certain to be elected. In the 230 member Assembly, BJP has 165 seats, and each candidate needs 58 votes to win the seat.
Nine short of winning the third seat, BJP has secured support of three independents, just needing six more.
With 57 legislators, Congress needs the support of one legislator, which has been promised by the BSP with four seats.
Meanwhile, the party has held a meeting with its MLAs and trained them to record phone conversations if approached for horse-trading.
Jharkhand (2)
With two seats on offer, there are three candidates in the fray, and 28 votes are needed for each person to secure a berth. While BJP's Mukhtar Abbas Naqvi is expected to sail through comfortably, the party's second nominee has led to rumors of horse-trading.
The ruling party is eying Jharkhand Mukti Morcha MLAs to get support for its second candidate. JMM has fielded Besant Soren, son of Shibu Soren, and is being backed by Congress and Jharkhand Vikas Morcha, taking the tally to 28.
However, the twist in the tale is an election case against a Congress MLA, while another MLA's husband is facing an externment order.
A JMM MLA is in jail, and reports from the state suggest that the BJP has allegedly promised to go slow on the probe if these MLAs abstain, which is likely to thwart the Opposition's plan to send its representative to RS.
Rajasthan (4)
In the desert state, the Congress is planning to outfox the BJP and ensure a moral victory by supporting an independent MLA.

Also read- Rajya Sabha polls: the case against states' nominating 'outsiders'
The saffron party has a massive majority with 163 MLAs in the house of 200, and each candidate needs 41 votes to win. While BJP was expected to comfortably win all the four seats at stake, former Union minister and business tycoon Kamal Morarka's bid has the BJP worried.
Morarka has the support of 35 MLAs from the Congress, BSP, National People's Party and independents, but needs six more to register a win. He is hoping to lure some of the dissatisfied BJP MLAs to ensure his victory, which will only be confirmed on 11 June.
Uttarakhand (1)
The lone seat that is up for grabs is expected to go into the Congress's kitty, but two BJP leaders have entered the fray as independents, which has the Congress worried.
Reports suggest that the BJP is trying hard to get support of six Progressive Democratic Front (PDF) MLAs, an ally of the Congress. However, it is unlikely that the PDF will sever ties with the Congress, considering it stood by it during the recent political crisis in the state.
The BJP would also want to exploit growing dissatisfaction amongst Congress ranks, after two senior leaders criticised CM Harish Rawat for favouring his "near and dear" ones over deserving candidates.
Congress has fielded Rawat confidant Pradeep Tamta over state party president Kishore Upadhyay and senior leader Yashpal Arya, resulting in yet another crisis, which has reportedly been taken care of by the central leadership.
Despite that, Upadhyay had been publicly criticising Rawat for his choice of candidate.
Edited by Shreyas Sharma
More in Catch:
Nihalani is 'proud to be PM's chamcha'. But are BJP CMs far behind?
Dear Smriti Irani, a 15-hour workday is not feasible
No Grand Old approach. Congress goes hyper local in Punjab