Rajasthan Budget: Loan waiver of up to Rs 50,000 for farmers, milk for Mid Day Meal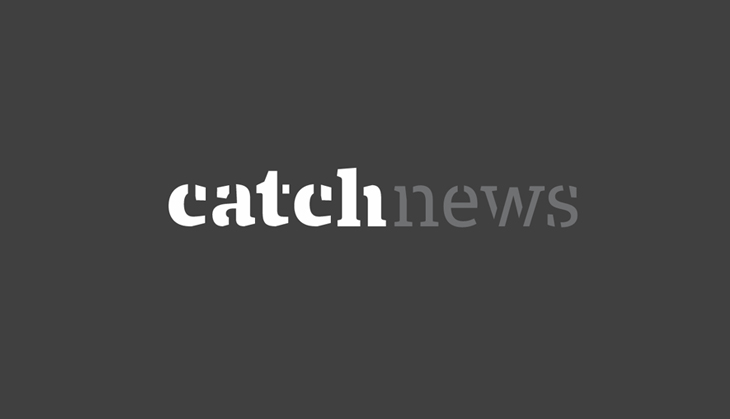 On Monday Rajasthan government presented the last budget of its current tenure. Addressing the farmers' issue, Chief Minister Vasundhara Raje announced a one-time loan waiver of up to Rs 50,000 for small and marginal farmers. This would cost Rs 8,000 crore to the state exchequer. Besides, milk has been included in the Mid Day Milk (MDM) scheme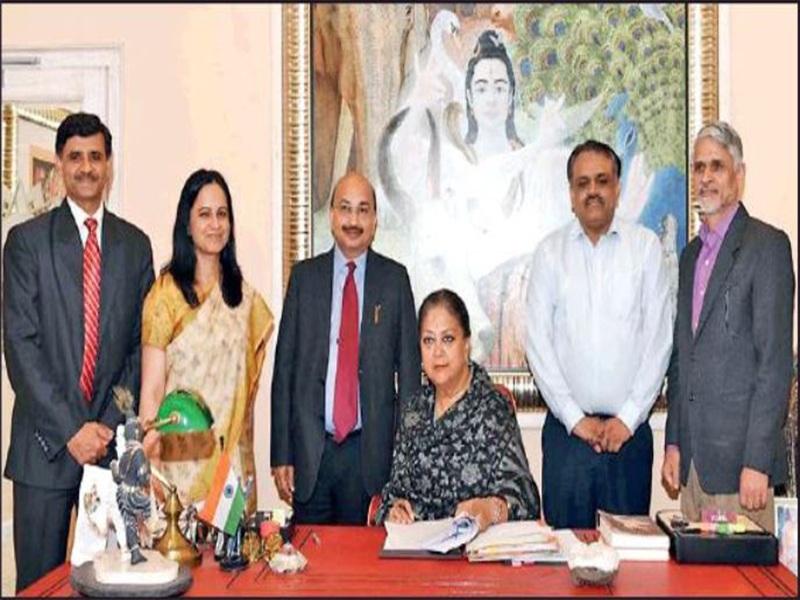 Highlights of the Budget:
1. Total tax relief of Rs 650 crore. No new taxes imposed
2. Small and marginal farmers in the state would get one-time loan waiver of up to Rs 50,000. A budget of Rs 8,000 crore to the exchequer.
Besides, a farmer loan relief commission would be set up where they can easily approach and present their side for getting relief.
3. Milk will be the new inclusion in the Mid Day meal scheme.
4. Kota stone GST will be reduced.
5. For young entrepreneurs, interest subsidiary increased from 5% to 6%
6. Martyrs family would be given Rs 25 lakh
7. Journalists would be given Rs 25 lakh home loan
8. For the forest development Rs 151 crore is allocated to 17 districts. 500 foresters will be recruited and 2000 forest guard will be recruited
9. National Highway would get new toilets
10. For the revamp of the historical buildings Rs 33.25 crore will be spent.
11. Rs 20 crore is allocated for the development of Amber Fort to draw more tourists.
12. To connect Ajmer-Pushkar, a tunnel will be developed. For this, a budget of Rs 55 crore is allocated.
13. A centre for counter-terrorism would be set up at Sardar Patel Police University in Jodhpur. A budget of Rs 91 crore is allocated for it
14. Nearly 210 new vehicles will be purchased for the Police Department. There would hire 1,161 constables for the new battalion of police department
15. For the construction of a flyover in Kota, a budget of Rs 150 crore is allocated
16. Two years child care leave for State women employees
17. For better traffic management, an underpass from Ramniwas garden to Delhi road will be built
18. Under the name of the late Bhairon Singh Shekhawat, a new scheme was announced wherein Rs 2 Lakh interest-free loan will be provided for the self-employed in the unorganized sector. This was a long pending demand of the Rajput community
19. Insurance of Rs 1 lakh for Bhamasah card holders
20. 77,000 job openings announced in the education department. Recruitment of 9,000 grade II teachers will be conducted soon
21. By the end of this year, there would be 6571 posts in the health sector. 5518 health workers will be recruited
22. Eight new ITIs to be opened in the state and free WiFi facilities will be provided in state universities.
23. To connect Bisalpur dam with the Banas river Rs 6000 crore will be spent.
24. Free travel for people above 80 years and one attendee on half fare in the state roadways buses.
25. Rs 2 crore has been sanctioned for the upgradation of SMS stadium.
26. A new railway line will be setup in western Rajasthan. This will link Jaisalmer and Barmer, boosting tourism
27. Under digitization scheme, driving license and vehicle registration will go paperless
28. Cow shelters will have Biogas plants
29. Highways and mega-highways to be converted into emergency landing places
30. 1,000 new Annapurna Bhandar will be established
31. Bikaner, Ajmer, Churu, Pali and Chittorgarh declared open defecation free
32. District mineral foundation trust will spend Rs 1000 lakh to build roads, schools and other facilities near mining areas
33. Stamp duty reduced for several transactions. Full exemption of interest rates and penalty on unpaid stamp duty
34. Royalty exempted to carry out mining in many areas. Zero belt mining policy will be promoted
35. Free travel for people above 80 years and one attendee on half fare in the state roadways buses.